Strike 1: Probably a good idea to put those parade plans on hold for now.
Denver Nuggets coach Michael Malone told us it wasn't going to be easy. And while most of us – and the national folks too – didn't think the Nuggets would win every game by 20-plus, almost to a person we all saw Denver winning the NBA Finals in five or six games.
That doesn't look like a strong bet anymore.
After a clunky performance in a Game 1 win, in Game 2 we got the Nuggets worst performance of this entire postseason.
Things are not "trending" up right now.
If you're still looking at a half full glass, you're saying that the Miami Heat played as well as they can play, and the Nuggets about as bad as they can, and the Heat won by only three points. But if you're seeing half that glass already empty, you're wondering if Heat coach Eric Spolestra has found the formula to slow down the Nuggets high flying offense while getting his unheralded 3-point shooters like Gabe Vincent wide open looks.
The puzzling poor performance by the favorites, in front of the raucous home crowd no less, is cause for serious concern. Certainly the Nuggets still have the more talented roster, and with the series now tied at a game apiece, it's far from over. But that Denver roster – aside from another amazing performance by the NBA's best player, Nikola Jokic – has to show up to play. In Game 2, Jamal Murray was a mile away from being "Playoff Jamal." Kentavious Caldwell-Pope was lousy before fouling out. Michael Porter Jr. was a complete no-show.
Jokic had 41 points and double-digit rebounds, but just four assists. The thing about assists is that the guy on the receiving end of the pass has to make a shot for those to register. The rest of the Nuggets couldn't throw the ball into the nearby Platte River. When Denver needs Joker to score 40 points, it means their offense isn't working right. They're 0-3 this postseason when he scores 40-plus.
Defensively, when an undrafted free agent like Vincent is lighting you up, you're not doing it right at that end, either.
Now the scene shifts to South Beach, where the Heat will have that raucous crowd behind them for Games 3 and 4, and the Nuggets will be playing uphill.
Maybe this is exactly what Denver needs? After being dissed for most of the postseason – some pundits even thought they'd lose in the first round – the Nuggets have flourished as underdogs against Phoenix and the LA Lakers. Now as favorites, they did the unthinkable, they played with their food and the food bit back.
However, for much of the season, these are the kind of situations they thrived in. As underdogs. Surrounded by doubters. They seem to need to hear that.
And now they will.
How will they respond this time with everything on the line?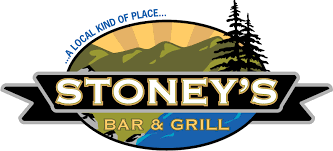 Strike 2: While the Nuggets were rolling towards their first ever NBA Finals appearance, the Colorado Rockies were stumbling out of the 2023 gate and threatening to do something they'd never done before in franchise history – lose 100 games in a single season.
We're two months in, and the possibility is still real of course. But it's looking less and less likely. Yes, they've played better as of late, but you can still thank one of Major League Baseball's less publicized rule changes if they once again avoid that embarrassment.
Some have noted that at this point in the season, the Rockies record is pretty much the same as it's been over the past four seasons, 8-10 games under .500, a mile out of the division lead and grasping at talk about being in the wild card hunt. But this year's 26-35 record hasn't been reached in the same manner as previous seasons. Yes, they're once again struggling to compete with their National League West rivals, but losing to them less often. That's because heading into a six-game NL West homestand, the Rockies have played just 14 games within their division, going a lousy 3-11.
Against the rest of baseball, they're playing just a game under .500 baseball.
And no, they don't have to worry about a truckload of division games still in front of them. This season, MLB shifted to a balanced schedule. That means more games against teams outside your division, with everyone playing everyone in at least one series. And that's already proven to be a big help for these Rockies, who no longer have to worry about playing 19 games against each of those division rivals. In fact, we've arrived at the first full week of June and the Rockies have played the Los Angeles Dodgers just twice so far, going 0-2 in LA back in early April. There's just one more trip to LA to worry about.
This means the Rockies get a lot more opportunities to play games against teams they can beat.
For example, after winning a road series against the lowly Kansas City Royals, Colorado has also already won the season series 4-2 against one of the NL's pre-season favorites, the New York Mets, gone 3-4 against the defending NL champions Philadelphia Phillies, and swept its three-game home series against another preseason favorite, Milwaukee.
If the Rockies could just somehow avoid those pesky NL West teams all together.
They can't. The next six are home games against San Francisco and San Diego.
And things do get a bit tougher all around. There's a trip to Fenway Park to face the Red Sox, followed by a trip to play the powerful Atlanta Braves. The Yankees and the Astros will be coming to Coors Field. The good news? A number of three-game home series against teams who are currently at or under .500, like Detroit, Anaheim, Oakland and the White Sox are also on the docket. So are winnable road series against teams like Cincinnati, Washington and the Cubs.
The bottom line is that MLB's new balanced schedule is likely to prevent this year's Rockies from reaching that ignominious 100-loss marker yet again. And that's something at least.
Strike 3: The elongated basketball season has diverted attention away from "Football 24/7" around here. The Denver Broncos OTA's have gone on without the typical frenetic media coverage, and the Deion Sanders Media Circus in Boulder has taken a bit of a break, too.
As soon as the Nuggets season is over, that will change. The Broncos will once again take center stage, even if they aren't playing or practicing. And don't be shocked if some "earth-shaking" college football news drops before the end of this month as well.
Much of the national media (Ya, I know, what do they know, right?) is predicting that the Colorado Buffaloes will soon have a new conference to call home. The school (and despite Deion's presence, CU still is a "school") is likely to leave the struggling Pac-12, and rejoin its former conference, the Big 12, which is regrouping after losing Texas and Oklahoma (in 2024) to the SEC.
The irony here is that CU made the jump west in 2010 based on the promise of more media rights revenue. That never materialized. Now the Big 12 – after adding BYU, Cincinnati, Houston and Central Florida – is looking at media rights revenue in the neighborhood of $32 million per school per year, which tops that of the ACC (which is also in danger of imploding) and the current Pac-12. A new media rights deal for the Pac-12 is expected to be announced soon, but will it be enough to entice CU to stay put?
While the Buffs could be leaving the west coast, Colorado State could be one of the schools in line to get a new opportunity in a reshaped Pac-12. San Diego State and (reportedly) SMU are already supposed to move to the new Pac-12, but if CU and say, Arizona bolt for the Big 12, that would leave two more openings. Could the Rams, or Air Force for that matter, be in line to get a promotion too? Neither school needs $32 million per year to be happy. They'd each settle for half of that.
Whatever happens this month will simply be another stepping stone toward the eventual and inescapable result of all this shifting: There are ultimately going to be two super conferences, the Big 10 and the SEC, that will absorb all the big, profitable programs that aren't already within their grip. Programs like CU are working to position themselves for that scenario, hoping they get to be part of what's going to become a mini-NFL.
Less certain is what kind of scheduling we'd see. Would the Buffs in the Big 12 (again) get to play non-conference games against CSU or Big Ten rival Nebraska? Remember when road trips to Ames, Iowa and Manhattan, Kansas were negatives? If they join a new Big 12, CU will play teams like BYU, West Virginia, Central Florida and Cincinnati.
Interesting to be sure.
At least until the next round of realignment – and the emergence of the two super conferences – finally happens.