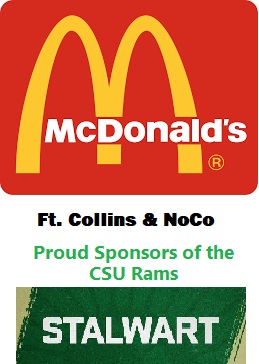 Strike 1: Current Denver Broncos Head Coach Sean Payton should not have said what he said about former Denver Broncos head coach Nathaniel Hackett the way he said it, when he said it and how he said it.
That said, he was definitely not wrong.
The New York Jets – Hackett's new employer – "made it personal" (hearing a lot of that lately) when they came to Denver and beat the rebuilding Broncos 31-21 on Sunday. "Win one for the Hack" as it were.
But if anyone who watched that game came away with some sort of new found appreciation for what the Jets new offensive coordinator currently brings to the table, then that person wasn't watching the same game as the rest of us. The Jets offense mustered one touchdown and five field goals (the defense chipped in a safety and a fumble return for a touchdown) against a Broncos defense that gave up 70 points two weeks ago.
There's definitely not a Hackett-powered offensive juggernaut in the Big Apple.
Hackett's major contribution to his new employers was to help convince future Hall of Fame quarterback Aaron Rodgers to force a trade to New York. And for the record, Rodgers – injured moments into, and for, the rest of the season – was suitably upset with Payton's comments about Hackett last summer, too. Good for him.
Doesn't change anything.
Facts are facts, and some of them aren't pleasant to deal with. Fact one – Nathaniel Hacket was a lousy head coach in Denver. Maybe, someday, when he has some gray hair to lean into, he'll get another shot and be better. But at this moment, Payton is 10 times the head coach Hackett is, period. Not sure how that could be debated.
Fact two: Part of a HC gig is to help with roster construction. Hackett didn't excel in that area either. He didn't inherit a playoff roster, nor did he do much to improve it. While it can be debated, it's not a stretch to say that he left the Broncos in perhaps even worse shape than they were when he arrived.
Fact three: Payton inherited a roster devoid of playoff caliber talent, especially at the line of scrimmage. He's going to have to bite the bullet and acknowledge what everyone else can see. This is a rebuilding season for the Denver Broncos, period. They aren't talented enough to compete with the better teams in the AFC and until Payton has better ingredients with which to cook the meal, he's going to have to keep shopping. That means trades, free agents and a good draft next spring. (Top pick maybe?)
The newest Broncos coach said he'd be upset if the orange and blue didn't make the playoffs this season. He probably shouldn't have said that, either.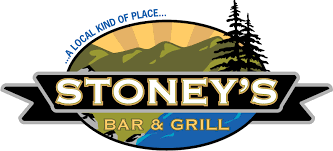 Strike 2: The administration at Colorado State has made some bold moves over the past decade, trying to get the CSU football program into the mix to join a Power Five conference and bring some really big dollars and attention to the school. A new on-campus stadium, big name football coaches (a couple who have worked out, and a few who haven't) and a big time upgrade to facilities in general.
It's fair to say the administration has done all it can do.
After watching head coach Jay Norvell's second team do a pratfall, blow a big lead and lose a very winnable game at Utah State on Saturday, it's clear that CSU still has a long way to go on the field to match what the administration has done in terms of significant upgrading. This year's Rams aren't going to win many more games than last year's Rams.
The path to future on-field success? Maybe it's time for Colorado State boosters to make a really bold new move? Could CSU $upporters do enough to make CSU a leader in NIL compensation?
That's what it's going to take.
You don't have to look past Boulder to see how dramatically Name, Image and Likeness have changed the landscape of college football. The new and suddenly legal recruiting methods of guys like Colorado coach Deion Sanders, who have embraced the new rules and authored dramatic on-field turnarounds, have changed the game forever. The Buffs quarterback/coach's son is bringing in more money than a lot of NFL signal callers.
CSU is going to have to get on board with all this or be content to stay right where they are. The old way isn't going to work anymore.
The boosters of the Rams former Mountain West conference rival Utah just provided a blueprint.
It was announced last week that the non-profit "Crimson Collective" has created an arrangement with local Salt Lake City Dodge truck dealers to provide every scholarship football player at the University of Utah with a lease of a new Dodge Ram pickup truck. The NIL collective will pay the leases and cover the cost of insurance while the players are playing for the Utes.
It's brilliant if you think about it. It's like the players are checking out expensive library books. They get to drive the trucks while they're students at the U, and then either buy them or return them when they're done playing for the Utes.
Why couldn't car dealers (who are supplying the vehicles but still getting paid for their use) in and around Fort Collins do something like that for CSU football players?
Recruiting competition for players coming out of high school has always been intense. Now that it's legal to bribe high school kids to come to your university, those who have the best compensation packages to offer are going to land the best high school recruits and transfers.
If CSU and Utah are both going after Joe High Schooler to come to their university, is Joe most likely to sign up with the place that doesn't offer him a new truck?
Utah may have thought it up, but they won't be the last school to do this and/or something very similar. At this point, many of CSU's rivals – both those on the field and those vying for Power Five positioning – will soon be doing a lot more with NIL.
Attention Ram Boosters: Utah just showed you how to take the bold next step. Ball's in your court.
Strike 3: The story of former Cy Young pitcher Trevor Bauer is sorted, at best.
This is not a person with a glistening personal history. His behavior on and off the field has often run counter to what would be considered normal and even "professional" by some. Braggadocios and self-promoting, Bauer has a good sized ego to go along with his good sized bank account.
What he doesn't have is a police record. When he was suspended first by his team, the Los Angeles Dodgers, and then by Major League Baseball back in May of 2021 after allegations of a nasty sexual assault brought by a woman, Lindsay Hill, with her own checkered past, it was expected that Bauer would face legal ramifications. Now, two years later, the case has been dismissed and Bauer – who spent last season pitching in Japan – can claim innocence. He provided ample video and written evidence to support his claim that Hill was after more than a good time when the two became involved, and that much of what she claimed happened at the time didn't. At least not like she said it did.
Even though the cloud of the allegation will linger over his head for a while, he's never been charged, and won't be. So the question now is, does Bauer have a future back in Major League Baseball?
He's a free agent. Is anyone interested? The pitching starved Colorado Rockies perhaps?
Absent the terrible PR, Bauer would fill a huge need for a Rockies team that desperately needs short term help at the top of their rotation. He'll be 33 when next season arrives, and he'll have a chip on his shoulder the size of Pike's Peak. Pretty much exactly what the Rockies need. Short term deal for a highly motivated player with potential for a big upside.
Bauer was 10-4 with a 2.75 ERA and 128 strikeouts last season with the Yokohama DeNA BayStars of the Nippon Professional Baseball League. While he's three seasons removed from his (albeit COVID-shortened) Cy Young season in Cincinnati, the well-traveled right hander isn't washed up. And you can wager almost anything that he'll pitch somewhere next season feeling like he has something to prove and everything to gain.
However.., even though a reclamation season in Colorado would make some sense, it's pretty much a certainty that it won't. That's not how the Rockies – and several other MLB franchises – operate.
It's been well documented that Rockies ownership values character above almost everything else. It's not a guilty-until-proven-innocent situation as much as it's the seamy circumstances around the Bauer – Hill sage alone would disqualify him from wearing purple pinstripes.
It's the same reason recent 20-game winner Julio Urias was suddenly released by a Los Angeles Dodgers team in August after new allegations of domestic violence against him surfaced. To date, Urias hasn't been charged. Still, the team didn't wait for the courts to decide. Protecting the Dodgers pristine reputation was at the forefront of the decision.
Same thing here. The Rockies would rather lose 100 games again that employ a guy with a sorted reputation.
Owners get to make these kinds of calls. The late great Denver Broncos owner Pat Bowlen – who once said during a TV interview, "I want some guys that want to play, and play hard. And if I've got to go down and bail them out of jail on Sunday morning and suit them up that's fine with me…" – would have strongly considered if not jumped at the chance to sign a football player who was in the exact same position as Bauer.
Different strokes, as they say.