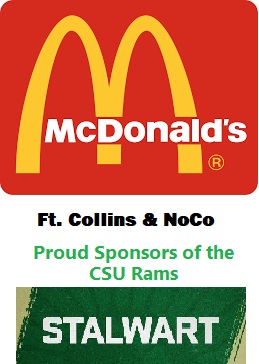 Strike 1: If you were one of the brave souls who weathered a winter blast to attend the Air Force/Colorado State game on Saturday, you probably walked out of Canvas Stadium on numb feet, disgusted with the idiots who got their team penalized by throwing snowballs on the field, yet not unhappy with what you saw between the flakes. Regardless of who you were rooting for.
The 17th-ranked Falcons broke loose from a 13-all halftime tie to defeat CSU 30-13, despite the home team having played perhaps its best half of the season. CSU led in total offense 229 yards to just 100 for AFA at the break and controlled the ball for almost half the time (14:40 to 15:20 for AFA.) The defense had limited the vaunted Air Force option game to 3.3 yards per carry in the first 30 minutes, with one critical fumble deep in their own territory the only misstep. The game plan from Jay Norvell and his coaching staff was sound – the Rams defense was solid and the home team had the momentum going into the break.
An unsportsmanlike penalty on the snowball obsessed student section – the lobs had been going on since the opening kickoff and the officials had finally had enough – aided a second half opening touchdown drive for the Falcons and soon the normal pattern had returned. Air Force wore CSU down and dominated the ball while their defense put the clamps down. Per usual.
At the end, CSU still led in total yards, 339-291, but the Falcons ended up rushing for 261 yards, controlled the football for 35 minutes and committed just two penalties in moving to 8-0 on the season. That efficiency and discipline will likely land them in the Fiesta Bowl on New Year's Day.
For CSU, the game was a definite building block. The Rams' running game still isn't great, but redshirt freshman quarterback Brayden Fowler-Nicolosi – prone to turnovers AND big plays through the first seven games – found rhythm in the short passing game and didn't throw an interception for the first time this season. CSU also cut down on penalties themselves, committing just four (plus the 15-yarder on the fans), another season best.
The Rams are 3-5, but thanks to a favorable schedule, still have a path to bowl eligibility themselves. After a tough Friday night tilt in Laramie this week, CSU closes with struggling San Diego State and Nevada both at home, plus a road trip to Hawaii to close the regular season. Making a bowl game in the second year of the Jay Norvell Era would be a huge boost for a program that hasn't played in the postseason since a forgettable 31-28 loss to Marshall in the New Mexico Bowl at the end of the 2017 season.
If they get a bid (and a return to Albuquerque is possible) hopefully it's somewhere without snowballs.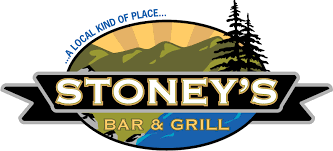 Strike 2: The only concern the defending NBA champion Denver Nuggets had going into the season was this: Could the bench hold up their end? When the league's best starting five needed a rest, could the reserves do well enough to hold a lead or at least keep games close? Who could be counted on the way Bruce Brown was a season ago? Or even Jeff Green? Who'd be able to make the big shot that allowed Michael Malone to keep his planned rotation in place all season?
How about Michael Porter Jr.?
No, this is not advocating for MPJ to be taken out of the starting lineup and turned into a sixth man. No need for that. But after the Nuggets moved to 3-0 with a 30-point beatdown of the Thunder in Oklahoma City, it appears that Malone may have come across a winning formula for using his bench that could benefit his team in more ways than one.
For the moment, Malone seems to have found his guys. Aside from the starting five, which looked absolutely dominant against OKC, he's going with the rejuvenated Reggie Jackson (who, coincidentally had a great October), Christian Braun, Peyton Watson and Zeke Nnaji as the guys off the bench. In the opener against the Lakers, he sent all four in at the same time, with mixed results. In the first two games, it was typically Jamal Murray who's stayed on the court with them.
But that appeared to morph into a different sort of plan by just the third game of the year, with Murray and MPJ logging minutes with reserves. Porter, who's been the same stellar rebounder and capable defender thus far that he was during the last postseason, suddenly got hot from 3-point land and burned the Thunder for his first 20-point game of the season to go with nine more boards. He was way too much for the OKC reserves to handle.
That's exactly what Denver needs when Joker and Co. aren't on the court.
By opting to intersperse those four reserves with the starters more and more, Malone can not only create matchup nightmares for opponents, but he can also prepare his team for those inevitable periods of time during the season when a starter or two will be unavailable. Remember, healthy starters are not going to be given "load management" nights off this season. The league has put the kibosh on that. So managing minutes becomes a bit more strategic now.
Having Jackson to play with Nikola Jokic and Aaron Gordon, for example, gives the Nuggets a different look that has thus far been almost equally impactful. Joker and Braun may be developing some chemistry, and having Nnaji and Peyton Watson on the court with Murray and MPJ gives Denver excellent defensive versatility.
If all nine of these guys can get comfortable playing together and playing off one another, it would seem the "weak bench" concerns could fall by the wayside.
Let's not kid ourselves. There are going to be injuries to several players during the season. It happens every year to every team. Nuggets Nation just has to keep its collective fingers crossed and hope that when injuries happen, they won't be serious or long term. And if everyone in this group of four that Malone is going to ride with can step in and provide quality play, the Nuggets potential juggernaut may not have to skip a beat.
Strike 3: It's all about resources.
If we're being totally honest, the University of Northern Colorado football program doesn't have nearly enough of them.
The Bears, under first year coach Ed Lamb, fell to 0-8 this season after being drubbed by Big Sky bully Montana 40-0 on Saturday. After blowout losses to Incarnate Word and Washington State early in the season, the Bears showed some fight in three recent narrow defeats before running into the perennial powerhouse Grizzlies. The season's final three games don't look like they'll be a lot easier. The potential for a winless season is real.
Lamb came to UNC from BYU with a great reputation and resumé. No one is going to evaluate him on this season alone. Still, he's got a big job in front of him. After winning just six games in two seasons under former Denver Bronco Ed McCaffrey, Lamb's Bears are in rebuild mode. McCaffrey's hire was trumpeted as a sort of Deion-like marketing bonanza for the UNC folks, but the on field results and the controversies that brought those two years to an end destroyed any sort of momentum the program was building. Lamb inherited a bare cupboard, in terms of being able to compete in the formidable FCS Big Sky conference.
Remember, this is a football program with a history of success, including a pair of national championships at the Division II level. In 1996 and 1997 UNC ruled the roost, winning back to back titles, including a 51-0 beatdown of New Haven in the '97 title game. As a DII power, UNC turned out star players like Reed Doughty, Vincent Jackson, Tony Ramirez and others who went on to NFL careers. Head coach Joe Glenn was the toast of the state, right along with contemporaries like Sonny Lubick. Glenn ended up at Wyoming and coached the Cowboys to a win over UCLA in the Las Vegas Bowl.
The history of success is there. Which brings us back to the current lack of resources. We're talking about things like facilities, fanbase, recruiting budgets and now, Name, Image and Likeness opportunities for players. The problem for UNC is this: It's almost impossible to be competitive in Division I football when you're hamstrung financially. More than half of UNC's student body is female, meaning more than half the athletic budget needs to be earmarked for female sports per Title IX. UNC can't go out and hire dozens of coaches and build fancy facilities and enlarge their stadium – Nottingham Field holds just over 8,500 fans. It's tough enough just to be able to fully fund scholarships.
The move up to Division I AA in 2006 was supposed to bring bigger and better things to Greeley. It hasn't worked out that way. Since making the move, UNC football is now 28-108.
At this point, the smart move would be for UNC football to move back down to Division II.
The region already has three – four if you factor in Wyoming – DI programs. The fanbases are about tapped out. Yes, it's great for the athletic department budget when the Bears can visit Folsom Field like they did in 2021 or Canvas Stadium next September. But is a big payday worth taking a 64-21 beating in Pullman at the start of this season when you're trying to rebuild a program?
We know UNC could be a high quality DII football program. We've already seen it. Everything involving UNC football would be better off if they moved back there and got back to winning again.