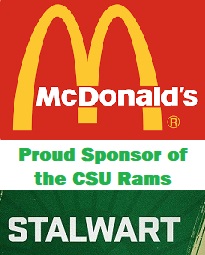 Strike 1: If this season's opening game is any indication, the Colorado State Rams are the newest edition of the "Not Ready for Prime Time Players."
Given an opportunity to show the college football world – and the remnants of the Pac-12 in particular – that they're ready for a step up in competition and compete for a spot at the big table, the Rams stumbled out of the gate and absorbed a 50-24 beatdown at the hands of the (still) Pac-12's Washington State Cougars at Canvas Stadium.
On the plus side, CSU did crack the 20-point barrier for the first time since November 20, 2021, even if three touchdowns all came during garbage time in the fourth quarter.
Baby steps.
Rumors continue to swirl that the Cougars are a candidate to join CSU as a new member of the Mountain West. At the moment, that would not be good news for the guys in green.
Success on the football field seems to be all that is eluding the school as it strives for a step up.
Ever since it was announced that Colorado State was going to build a new on-campus stadium in Fort Collins, Ram Nation began clamoring for an invite from a Power Five conference. After the beautiful new facility opened in August of 2017 – with the Rams drubbing Pac-12 member Oregon State 58-27 – those calls intensified. For a short while, there was a flirtation with the Big 12, who decided they weren't ready to expand. Then things died down before recently ramping back up again when 10 of the Pac-12 members opting to change leagues.
Now there isn't much of a Pac-12 left to join (although don't be too quick to throw dirt on that league just yet) the Mountain West appears to be a natural landing spot for both the Cougars and the Beavers, should they decide to move. This is a good time to remind folks that they don't have to for two more seasons.
Yes, the Pac-12 could continue to exist in 2024 and 2025 with two members, as funny as that sounds.
However, should the two schools – both now Top-25 programs – decide to move, it would make the Mountain West a very formidable conference, with those two very good programs joining Boise State, Air Force and San Diego State as year in and year out Top 25 contenders. Would that be enough to earn "Power Five" status for the MW? That's the great unknown.
And where would that leave CSU? Bunched in a grouping with Wyoming, Fresno State, Utah State, UNLV, and San Jose State, perhaps just a notch above Nevada, Hawaii, and New Mexico. Perhaps.
The university has done everything it can do to make CSU Power Five worthy. The academics are great, the facilities are top notch and sports like volleyball, track and field and basketball are worthy. It's up to the football program – the marquee billboard for schools looking for greener pastures – to do its part and show it can be competitive on the big stage. So far, not so good. Fortunately, there's a lot of season left.
There had better be some quick fixing going on. Another big stage awaits in Boulder in two weeks.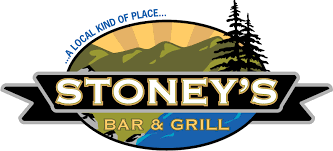 Strike 2: Who's on first for the Colorado Rockies?
Depends on the day of course, but a team on a collision course with their first 100-loss season most definitely has a glut at that position, and mostly in a good way. Even after trading C.J. Cron, Colorado still had youngsters Elehuris Montero and Michael Toglia to man the position. Then along comes standout prospect Hunter Goodman to be added into the mix for playing time. And that was before oft-injured (and very highly paid) outfielder Kris Bryant started working out at the position as he makes his way back from a broken finger.
Four guys, one position.
And before you yell out "designated hitter," remember that Charlie Blackmon needs at bats, too.
Moving Bryant to first base was never the plan, but with his nagging foot issues not going away, the team has to look at a way to keep their highest paid player on the field. Perhaps a shorter jog out to his position will help? One more great unknown: Bryant's defensive ability at first base. Keep in mind that when the idea was floated to perhaps think about moving Blackmon from the outfield to first base a couple seasons ago, Rockies skipper Bud Black replied that some of the worst first defensive baseman he'd ever seen were converted outfielders.
Nevertheless, Bryant, when healthy, is going to be in the lineup. If Blackmon is the primary DH, what happens to the other three guys who need at bats, Are the Rockies content to have Toglia, Montero and Goodman all sit the bench?
Toglia can play right field of course, which he does regularly. But he's also Colorado's best defender at first base by a wide margin. Montero, who is swinging a hot bat at the moment, proved to be a liability at third base. Goodman has gotten some time in right field as well, but his best defensive spot appears to be DH.
Someone has to play left out.
Not ideal, but then again, if the Rockies front office continues to show a willingness to make trades, all that depth at first base could turn out to be an asset. Would the Rockies be willing to deal a promising young player with big upside?
They haven't been to this point. Like, ever.
Colorado hasn't been dealing from a position of strength very often. You can count the number of value-for-value trades this club has made in three decades on one hand. Heck, when they had a future Hall of Fame third baseman in his prime and wanted to trade him, they still didn't get an even shake, value-wise.
But maybe, just maybe this offseason – in what should be a never ending pursuit of more and more and still more young pitching, the Rockies could make a trade that has equal benefit both ways? Perhaps they could deal Montero or Toglia to acquire some additional badly needed pitching help? Goodman is probably too young to "give up on," but you never know.
We do know that Bryant isn't going anywhere, and it's a decent bet that Blackmon will get a new Rockies contract after this season and be back to DH some more in 2024.
Almost, heck all the other clubs in similar situations would be bold enough to part with a top first base prospect to get a top pitching prospect back in return. Will the Rockies?
Strike 3: The two old rivals are scheduled to play this Saturday, and again in 2024. After that, who knows.
Perhaps never again.
When Colorado hosts Nebraska on Saturday, it will be the 72nd meeting between the old Big Seven/Eight/12 rivals. And yes, Husker fans, it IS an on-again, off-again rivalry, albeit one whose days may be coming to a permanent end.
They played continuously from 1948 through 2010, but when Nebraska left the Big 12 and joined the Big 10 and Colorado moved to the Pac-12, that string ended. They've played twice in non-conference action since – the Buffs pulling out last play victories in both 2018 and 2019. Still, Nebraska leads the all time series 49-20 (with two ties) including 18 straight from 1968-1985. The high flying Buffs will look to make it three straight at Folsom Field on Saturday.
They're scheduled to play again next September in Lincoln, and even with the Huskers now becoming part of a 20(!) team conference – and schedules needing to be reworked (again) this offseason, contracts are in place and unlikely to be altered much for next season. But with CU moving to the Big 12, the powers that be in that new look conference are going to have to do a lot of rethinking on all things that involve scheduling for the future. Keep in mind that the refurbished Big 12 will actually have 16 teams next season. As of now, neither conference has plans to form divisions (which seems pretty ridiculous) meaning scheduling is going to be a nightmare. Who will play who? How many conference games will each team be required to play?
Will there even be an opportunity to play non-conference games after 2024? Could that year, or perhaps 2025, mark the end of non-conference games altogether?
That would be very sad, but would fall right in line with everything else (bad) that's happened to the sport in recent years.
We're hurtling rapidly towards a College Football "Premier" League, which will make scheduling a bit easier (more like the NFL) and probably do away with the Transfer Portal (that's one good thing) but is also very likely leave the non-premier programs on the outside looking in when it comes to opportunities to play big (money making) non-conference games. Along with future CU-Nebraska games being in doubt, any more Colorado vs Colorado State games – after this season and next that is – are almost certainly history.
Yes, it's possible that when everything shakes out, Colorado and Nebraska are placed in the same division/conference/quad or whatever in the new super league. It's also equally possible they won't be, and won't play each other unless they meet up in whatever a new postseason looks like.
That's the way to drive a stake through the heart of a rivalry.
All we really know is that we have no idea what's going to happen next.