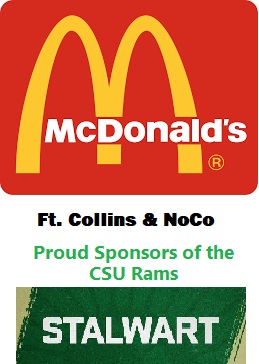 Strike 1: The Colorado State Rams have started the season 0-2 against Pac-12 competition, but their performance during Episode 3 of the Deion Show might prove to be an important moment for their longer term future.
Ironically, one of those first two opponents – and it's not the one from Boulder – might hold a key, at least in the short term, since no one has any actual idea what the sport will look like in the long term, to a future crack at Power 5 conference inclusion.
If you're hoping to see the Rams get into a P5 conference, then you have to hope that Washington State, which buried the Rams 50-24 in the season opener at Canvas Stadium, left the Fort impressed. Not necessarily with CSU's on-field product that day, but at the very least with the school's facilities and overall presentation. That's because the Cougars, along with Oregon State, potentially hold the key to P5 membership for a number of schools, including CSU, Air Force and others currently housed in the Mountain West.
Since the break up of the Pac-12 over the past few months, the common misperception has been that both Washington State and Oregon State have been hung out to dry. Yes, each school has been left without an invite to the Big Ten, ACC or Big 12 where other conference members fled to. However, both WSU and OSU are actually kinda sitting pretty.
After this season, only WSU and OSU will remain members of the Pac. While rules state that all conferences must have at least eight members, that rule does not apply to the Pac-12 until 2026. That means that should they choose to, WSU and OSU can remain as the only members of the conference – with an automatic qualifier for the College Football Playoff – for the next two seasons.
They can hold championship games between themselves in 2024 and 2025 and send a representative to the expanded College Football Playoff.
Their potential payout for those two seasons is enormous, dwarfing the revenue P5 schools are promised for their season-long media rights alone.
The biggest challenge will be scheduling. Since they'll have just the one "conference" game between them (they could opt for a home-and-home two game set if they want) plus the requisite and previously scheduled three non-conference games, both schools will need to add seven or eight additional non-conference tilts to fill out their schedules for the next two seasons. If they get that done (and the COVID season showed how quickly college football schedules can be rearranged) then it's smooth sailing.
They'll meet again in the "Pac-2" conference title game with the winner advancing to the CFP.
So how does that impact CSU, Air Force and the others? Simple. No MW teams are likely to be changing conferences during the next two years, largely due to a $17 million per year buy-out fee in place for 2024 and 2025. When that's done, the MW programs will essentially become free agents…just in time for the Pac-2 to expand.
CSU, AFA, San Diego State, Boise State and UNLV are programs that could then join the Pac, along with others the remodeled conference (and its two existing members) would see fit and ready for a promotion.
So if you're CSU AD Joe Parker and his staff, you should start to play nice with both programs immediately. Start by rearranging your non-conference slates for the next two seasons and offer to fill two of the scheduling holes both schools now have on their schedules (for a nominal fee of course.) You hope that what you saw out of Jay Norvell's squad in Boulder means the Rams are trending in the right direction. Fingers crossed that by the end of 2025, your program is deemed worthy.
That gives Norvell and his staff two seasons to bring the CSU program up to the level of an average Power 5 program. They sure looked the part against CU.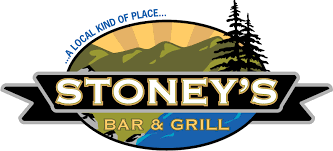 Strike 2: There has never been anyone, ANYONE, more important to the sport of hockey in the state of Colorado than the late Ralph Backstrom.
So why is the man, who played 17 seasons, was a member of Team Canada in 1974, won SIX Stanley Cup rings, was the NHL Rookie of the Year in 1959 and was a six-time NHL All-Star, not in the Hockey Hall of Fame?
Many who follow the sport on a more casual basis probably assumed he was already enshrined in Toronto. That's not the case, but it certainly should be.
In 1975 at age 38, Backstrom left the NHL and became a member of the old Denver Spurs, a minor league franchise that had been adopted by the upstart World Hockey Association – a rival to the NHL that landed several standout players, like Bobby Hull and Gordie Howe. The WHA eventually placed four franchises into the NHL (including the Quebec Nordiques) when the leagues merged in 1980. Backstrom led the Spurs with 50 points in just 41 games that one season.
His ties to Colorado hockey grew after he retired as a player and became the head coach of the DU Pioneers. He took over a struggling program and eventually led them to a school record for wins while advancing to the Frozen Four in 1986. For that he was named college Coach of the Year.
After spending time as an NHL scout and a couple of business ventures, Backstrom founded the Colorado Eagles independent minor league franchise in 2002. He functioned as the owner, president and GM for the first three seasons, which culminated with a Central Hockey League title in 2005.
The Eagles were a massive hit with fans in northern Colorado almost instantly, selling out their home games and winning six division titles and going to five league finals under Backstrom's leadership. While he turned over the reins when he retired, his influence on the franchise remains. Former player Aaron Schneekloth, a standout defenseman for the Eagles during Backstrom's tenure, is now the head coach of the Eagles.
Backstrom passed away in 2021, but his legacy and his influence with Colorado hockey are still on display. The Eagles – who sold out every home game a season ago – now function as the top minor league affiliate for the Colorado Avalanche, and that partnership has helped the Avs maintain their spot among hockey's best teams even when they're hit with a slew of injuries. Quick call ups are really helpful in those cases.
Legend has it that when Backstrom departed the Chicago Blackhawks for the upstart WHA, the Blackhawks ownership vowed to block any efforts to get him into the Hockey Hall. That effort has apparently been successful thus far. Men with far less impressive resumes have gotten the call Backstrom should have gotten well before he passed away.
So what can be done to right this wrong? The good news is that Avalanche legend and team President Joe Sakic now has a voice in the Hockey Hall selection process. Sakic is part of an 18-person panel that will evaluate the next group of candidates again in June of 2024. Sakic came to know Backstrom well, and appreciated his contribution to the sport. Will Joe's endorsement be enough next time around?
Sakic registered 1,120 assists (regular season and playoffs) during his illustrious Hall of Fame playing career. He needs to add just one more.
Strike 3: Going into 2024, the Colorado Rockies were the only franchise in Major League Baseball to have never won 100 games nor lost 100 games in a single season.
It's not exactly like 2007, but the young Rockies are putting on a solid late season push. After winning a series from a National League West rival (San Francisco) for the first time this season, they need to win half of their last dozen games to avoid that unpleasant century mark.
Half of those games are at home – including three against the Dodgers, and half are on the road, including three at Wrigley Field. Odds are that Colorado playing .500 the rest of the way will be a bit too difficult, and 100 "L's" is likely.
Is that as bad as it sounds?
Perhaps not, actually.
Common sense tells you that there's very little difference between losing 98 games and 102 games, for instance. One may look better on paper, but that's about it. Losing a lot is losing a lot. But it's how you're losing that makes all the difference in the world.
Are you flailing away, throwing huge money at free agents and still staring at a 90-loss season, like this year's New York Mets? If so, that's some serious losing.
Or, are you actively rebuilding your roster with younger players and prospects, absorbing losses but still having reason to be hopeful for the near future?
Recent history tells us that teams can rebound and grow after suffering 100+ loss seasons, and can do it pretty quickly. Keep in mind the Arizona Diamondbacks, in the thick of the battle for a National League Wild Card playoff berth this season, lost 110 times just two seasons ago. The most famous story is that of the Houston Astros, losers of 100+ games three straight years, including 111 losses in 2013. They turned it around and won 101 games and the World Series just four seasons later. The Baltimore Orioles lost 115 games in 2018 and are now one of the American League's best squads.
So a rebound can happen in a relatively short period of time, if the ingredients are in place.
That's the biggest question at 20th and Blake. Are the young prospects that now populate the roster going to be the right ones to turn things around?
On one hand, most observers believe the Rockies farm system is vastly improved, and the young players that are already here, like Ezequiel Tovar and Nolan Jones and some that are still on the way, like injured outfielder Zac Veen, are the real deal and will help make the Rockies competitive again, perhaps soon.
The problem remains the lack of pitching talent in the minor leagues. Colorado did make trades during the season that brought some new young arms into the organization, but none of them were particularly highly touted, save for righthander Victor Vodnik, who just arrived in Colorado. We'll see if any make a dent.
More importantly, the Rockies payroll, in the upper half (approximately $183 million) of baseball in 2023, is scheduled to dip significantly starting next season, when they have only nine veterans currently under contract and a payroll that's (as of right now) a full $80 million less than 2023.
In other words, Colorado has room to spend money on free agent pitching. It's something they've steadfastly resisted doing for, well, almost forever. At least for the better of the past two decades. There will be plenty of big names out there: (guys like Aaron Nola, for one.) How many would be a fit, and would the Rockies be willing to overspend on say, a pair of high end starters? More importantly, how many would consider joining a 100-loss team?
Most high quality veterans are looking for more than a last payday. They want to win, and win now. That's where the 100-loss thing could become a bugaboo.