Strike 1: The Colorado Rockies have an All-Star catcher for the first time in the franchise's three decades long history. Elias Diaz will wear the purple and represent the Mile High in Seattle next week. It's a well-deserved honor for the seven-year veteran.
Now they need to trade him.
Okay, not just yet. Let him play for the National League on July 11, then start listening to offers. There should be a few.
The trade deadline arrives on Aug. 1. That doesn't mean they have time to wait.
Last season, the team's only ASG rep was first baseman C.J. Cron. It would have been great to have been able to trade him while his value was highest, but they didn't. Cron hurt his wrist and his trade value evaporated faster than spilled water on hot pavement. Cron is back, has been battling injury, and will be a free agent at the end of the season. He'll walk away for nothing.
He's not the only trade chip gone bad. Pitchers German Marquez and Antonio Senzatela both got hurt, and now they can't be traded either (assuming the Rockies would ever have considered doing so.) And before the season, there was a little hope that Charlie Blackmon would have a great first half as a designated hitter, and then be made available in a Ray Bourque sort of trade to a contender during the final season of his contract. Then he got hurt, too.
Don't be shocked if the Chuck Nazty farewell tour is part of this season's second half. Another potential trade chip slipping off the table.
When you're in a rebuild like the Rockies are, you can't afford to get nothing for something.
No one is quite sure what the front office is thinking, but if they know how to do rebuilding right (and that's uncertain right now) they'll have to part with pieces of value in order to get a worthwhile return. That's not something they've been eager to do in the past, although getting Nolan Jones from Cleveland last season is looking like a positive trade right now. There is a need to act prior to the trade deadline, before that ever present injury bug decides to latch on to the remaining players with trade value. It's not like there is any reason to hang on to them.
To general manager Bill Schmidt's credit, he already swung a deal to send infielder Mike Moustakas to the LA Angels last week. The Rockies signed Moustakas to a one-year free agent deal before the season, knowing that he was a stop gap. And while they got a single nondescript (so far) pitcher for the veteran slugger, at least they got something.
They need to get more somethings. A lot more.
Jurickson Profar. Randal Grichuk. Perhaps they can move Daniel Bard, who's doing okay these days. Lefty Brad Hand may have a bit of value.
They should even listen to any and all offers for Ryan McMahon.
There are few, if any untouchables on a roster that is 20 games under .500 and has the fewest wins in the National League.
Yes, the Rockies are absolutely a "draft and develop" organization. But organizations absolutely CANNOT be built on the draft (and the curious Kris Bryant free agent signing) alone. A normal MLB draft produces TWO future MLB players per organization. If the Rockies depend solely on successful drafts they'll maybe be a playoff contender by 2030.
Schmidt and his front office colleagues need to get into the trading business to start collecting multiple assets from other clubs.
And they can start by trading their only All-Star.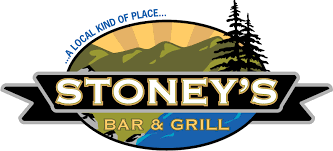 Strike 2: As Training Camp begins, Broncos Country is breathlessly awaiting word about the health status of running back Javonte Williams, who's coming off ACL surgery. How far along is Williams' recovery? What kind of rehab stuff is he able to do? When can he take on contact? Will he be ready to contribute at the start of the season? Bronco minds want to know. A playoff spot may depend on it.
In a nutshell, the question everyone is asking is can Williams come back to start the season?
But the real question should be should he come back to start the season? There may be different answers.
We've had experience with this sort of thing recently around here, remember. Does the name Jamal Murray ring any bells?
Murray of course was badly hurt back on April 12, 2021 in a game against Golden State. His ACL surgery was successful, and he began rehabbing as soon as he was able. There were high hopes that he'd come back at some point late in the 2022 season.
Even though the doctors reportedly "cleared" Murray to come back before the end of that season – which ended in a first round playoff series loss to those same Warriors – Murray and his team decided not to rush back. Another offseason of hard work followed.
And it worked. Big time.
Murray was primed and ready for the start of this past season, and we all know how that turned out.
Williams is in a similar – if not even more hazardous – situation. He was hurt in a week four loss to the Las Vegas Raiders, meaning when training camp convenes in mid July, the third-year running back will be just 10 months removed from what was a major reconstruction of knee ligaments.
And fans are counting on him being back pretty soon after that? Hmm.
Murray was off the basketball court for 19 months recovering from his ACL injury. And some want Williams back on a football field – having defenders taking shots at both his knees – in less than a year. Does that sound like the smart thing to do?
If you were Williams, and you had your entire career ahead of you, what would you do?
Strike 3: The Denver Nuggets need to be keeping a close eye on what the Colorado Avalanche are doing right now and see exactly how to reload a roster on the fly.
But they shouldn't wait a full year to do so, like the Avs did.
In this hyper-competitive era title teams can't simply "run it back" as Nuggets coach Michael Malone shouted. They have to reload.
The Nuggets have already lost three members of their NBA title team to free agency. Super sixth man Bruce Brown will undoubtedly be missed, even if back up center Thomas Bryant most likely won't be. And Uncle Jeff Green, the savvy veteran who helped hold a sometimes shaky bench unit together, has gone for one last payday as well.
This is unavoidable if you're a championship team. Guys get a ring and then they get paid. It's likely that more free agents, like Ish Smith – who brought more of that veteran savvy – won't be back, either.
The Nuggets need to be looking for bench strength. Yes, Christian Braun may fill the void Bruce Brown leaves, but who steps in for Green? Are they sure that young Peyton Watson is ready for a bigger role?
It would be great if Denver found a way to land a veteran to replace what Green brought to the bench and the locker room, and what Brown brought to the court.
The Avs went through this a season ago when super second line center Nazem Kadri left for greener ice after getting a sip from Lord Stanley's Cup. And even though there were at least inklings that captain Gabe Landeskog might be badly hurt, the Cup champion Avs didn't move quickly enough to patch those holes. And when the injury bug hit – and hit hard – this past season, the Avs weren't quite up to the task.
This offseason, Joe Sakic and company aren't messing around. They've already locked up young defenseman Bo Byram and forward Andrew Cogliano, as well as adding winger Miles Wood and forward Jonathan Drouin. They also re-signed veteran defenseman Jack Johnson after saying goodbye to longtime Avs stalwart Erik Johnson, who signed with Buffalo.
With Landeskog out for next season – and perhaps forever – with his knee injury, the Avs may still look for some sort of salary cap friendly way to improve their top two lines, but like the Nuggets, it's not really the starters that were the issue.
In hockey it's the "bottom six" while in hoops it's the bench unit. The Avs are working to reinforce theirs. The Nuggets need to do the same.
Standing pat is not an option if you're planning on hosting more parades.