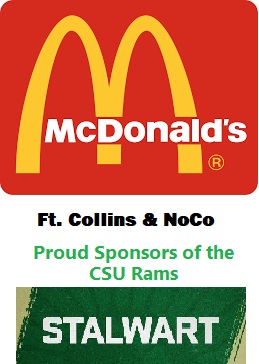 Strike 1: Their high-priced quarterback is past his prime. Their left tackle is overpaid and undependable, and the offensive line as a whole is poor at pass protection. Their receiving corps was nearly gutted by injury even before the season started. They've traded proven veterans who could rush the passer in favor of unproven guys who have been good at times, and disappeared at others. Their veteran linebackers are a step slow and one of their safeties keeps getting flagged for illegal hits and was suspended for two games.
And yet the Denver Broncos have now won four games in a row, and even after an historic beatdown in September that had Broncos Country wondering who they might pick with the first overall draft choice, these guys, warts and all, find themselves in the improbable position of being back in the AFC playoff chase.
Maybe, just maybe, we haven't been giving Sean Payton enough credit? The Denver Broncos, now sitting at 5-5, actually appear to be a pretty well coached football team.
There was all that grumbling about Payton and his new coaching style leading up to the season. Curt with the local media. Perhaps a bit too loose with his comments to the national folks. Not well liked by his peers and even a lot of his players. After a rough 0-3 start, which included that history-making beatdown in Miami – coming on the heels of disastrous give-a-way losses at home to Las Vegas and Washington, the Broncos looked to be playing for next season. When they fell to 1-5 everyone was tossing dirt on their casket. Broncos Country was more than ready for heads to roll. Specifically the head of defensive coordinator Vance Joseph. It was no secret that VJ hadn't been first choice for the gig, and after an non-protective stint as the Broncos head coach from 2017-18, he was already not the most popular guy in town.
Then something happened. More importantly, something didn't.
Payton didn't panic. Joseph wasn't fired. He was allowed to make adjustments (and it didn't hurt that they got their most valuable defensive player, all-everything safety Justin Simmons, back from injury) and the results started getting better. A lot better. In the last five games, Denver's gone 4-1 while yielding just over 17 points per contest.
Getting injured players back has helped, but nothing else is different, personnel-wise. Apparently, it just took time for the new system to take root. And while the offensive talent is still subpar across the board, they keep finding ways to get it done.
A lot is made about the new generation of head coaches, like Miami's Mike McDaniels and Minnesota's Kevin O'Connell. The Broncos thought they were getting a guy like that a year ago when they hired Nathaniel Hackett. But clearly, this roster – still not talented enough to just roll out there and win – needed what Payton brings. A veteran savvy, a "been there, done that" calm and a proven system.
Halfway through his first season, the signs are there that this could end up working out pretty well.
When Payton is able to improve the Broncos roster, the glory days – when Denver was a perennial playoff team – could return.
Might even find a way to sneak in a year or two early.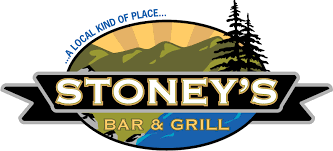 Strike 2: Getting to a bowl game was the obvious goal for the Colorado State Rams going into Jay Norvell's second season in Fort Collins. They're now one game away.
Coming off two straight nondescript wins over teams in the bottom half of the Mountain West, CSU will travel to Hawaii in search of their sixth win to try to get average. Win and they're 6-6 and eligible for a bowl game. Caution: What looked like a favorable matchup going into the season – the Rams shut out the Rainbow Warriors at the end of last season – now looks like anything but a layup. Hawaii often gets rolled on the road, but a night game in Honolulu is a much more formidable task for the visitors, as evidenced by an Air Force upset loss there two weeks ago. Hawaii head coach Timmy Chang worked for Norvell and knows the Rams' offense inside and out.
So an easy win on the islands is far from a sure thing. But the goal is obtainable.
A bowl bid would be a big deal, but is CSU actually playing for even more than that?
Recent developments in college football's never ending realignment saga have put every Mountain West team in position to perhaps end up as part of a newfangled Pac-12 conference, likely to start play in 2025. Rather than closing up shop and dissolving the 100+ year old conference, Washington State and Oregon State, the only two schools who will remain in the league after this year, are reportedly looking for friends that could end up as long-term partners. For the next two seasons they'll play as pseudo independents – with a lot of non-conference games against MW teams – and after that, will have to make the marriages legit.
Some reports say that an agreement to adjust schedules the next two years and give the Pac-2 enough games to fill up their slates will also include a contract for all 12 MW schools to join the Pac in 2025. That would of course be great news for CSU, which has been pursuing "Power Five" status for almost a decade.
Other ideas out there leave the Pac-2 more wiggle room. Perhaps only half the MW teams get invites, securing the Pac-8 as a legit league again. Perhaps the door is then left open for programs like Stanford and Cal to return to the correct coast? Perhaps the 12 MW teams are actually playing off against each other to earn those coveted invites?
If the latter proves to be the case, CSU's on-field performance takes center stage.
Everything else is there. The quality of the University. The facilities. And most importantly, the size of the media market.
All that's missing is a better – or at the very least average – on-field product.
There are obvious choices for future Pac membership, like San Diego State, UNLV, Boise State and Air Force. Bigger brands in good markets with a more recent history of football success. Fresno State has come on strong recently on the field to go along with a good size northern California footprint. They'd probably be a lock, too.
Anyone else?
CSU's advantage in media market size will help if it comes down to them against more moderately successful football programs like Wyoming and Utah State. The less than stellar football fortunes of New Mexico, San Jose State, Hawaii and Nevada are good for the Rams' chances, as long as CSU's on-field product gets better.
Win at Hawaii, and the Rams will likely go bowling and have a chance to prove that Norvell's second team can be slightly above average. That appears to be the bar, at least for the moment.
CSU will need to be better than that over the next two seasons.
Strike 3: You know your team isn't going to be a playoff contender for the foreseeable future when you're celebrating the acquisition of a pitcher like Cal Quantrill.
Like his father Paul, Cal Quantrill is a solid, if not spectacular, big league hurler. Throws a lot of innings, keeps his team in the game most days, and doesn't arrive at 20th and Blake with a high price tag, having just been acquired from the Cleveland Guardians. He's a classic back of the rotation/long reliever type.
Quantrill is a nice pick up. But he's not a difference maker. The Rockies are continuing to count only on their farm system to produce those. In recent years, the farm has produced some quality position players, like Ezequiel Tovar, Nolan Jones and Gold Glove winning centerfielder Brenton Doyle.
Too bad none of them pitch.
Quantrill is joining a decent sized group of middle/back of the rotation starting pitchers. He doesn't make the rotation better, he just makes the pool deeper in case a ton of injuries hit again. Assuming German Marquez and Antonio Senzatela miss at least the first half of the season as projected, that leaves Kyle Freeland and Austin Gomber as the best of the bunch. Problem is, both of them are middle of the rotation guys, too.
There's still no front end, top of the line starter(s) on the roster.
Given their shift to "all farm system all the time" thinking, don't expect the Rockies to throw money at any of the higher end pitchers on the free agent market. Not going to happen. And that's fine. Overpaying for someone like Max Scherzer makes no sense for a team like the Rockies.
But what if they could sign, say, a 25-year-old veteran with top of the rotation stuff? Not just a prospect, but a guy entering his prime and not on the downhill side of his career, either? What if they could look outside the box – actually outside the continent – and find a guy with great stuff but not a lot of mileage on his arm?
There are actually two of those guys about to land on the market. The bidding will be open soon.
But don't expect the Rockies to get involved. You don't go out and spend big money on something – anything – sight unseen.
Pitchers Yosinobu Yamamoto (age 25) a righthander, and Shota Imanage (age 30) a lefty, are both leaving their former teams in Japan and coming to America. Both are considered outstanding starting pitchers with well above average major league stuff who can immediately become part of a big league rotation. Yamamoto has won several awards in Japan, including the Pacific League MVP twice, and that league's Triple Crown for pitchers three times.
According to scouts, either would instantly become the best starting pitcher on the Colorado staff.
But those scouts also note that the Rockies don't spend much if any time or resources scouting the far east. The last time the Rockies even employed a pitcher from the far east, it was veteran Korean righthander Seung-hwan Oh, who came to Colorado in a trade with Toronto in 2018 and was released the next year. They've never gotten involved in the bidding for any of the Japanese or Korean players just moving to the USA, and aren't likely to this time, either.
Doing things "the Rockies Way" is something the Colorado organization is locked into. And the Rockies Way doesn't include venturing outside their comfort zone, regardless of needs or likely benefit.
So we're saying there's not even a chance.