Strike One: With the end of the World Series, we've reached the season all sports fan dread: Collective Bargaining season. It's here and it's not going to be pretty.
While the other major sports have each had to deal with a player strike's and/or owner's lockouts during this new millennium, Major League Baseball has gone a quarter of a century without a work stoppage. The sport that was known for having to deal with some sort of labor disruption every few years during the 1970's and '80's has had labor peace since 1995. Or, to put it another way, well before superstars Fernando Tatis Jr., Juan Soto or Ronald Acuna Jr. were even born.
That will all change on Dec. 2 when the MLB owners lock the doors and the business of baseball comes to a screeching halt. All the business.
So how will all this impact the Colorado Rockies?
To start with, all team facilities, including Salt River Fields in Scottsdale will be closed. No working out there for Rockies players. They'll be left to find their own places to lift weights, play catch, take ground balls and batting practice. Some will gather for loosely organized stuff, but no coaches or instructors will be anywhere around. There will be a lot of missed opportunities for young players to get better.
That will be an annoyance more than anything else. Other stuff will be more serious.
The business of baseball – in particular free agency, trades, etc will stop. There will be no version of the annual Winter Meetings.
For the Rockies, the biggest names impacted will be shortstop Trevor Story and right-handed pitcher Jon Gray. Both are unrestricted free agents. If they haven't signed by Dec. 1, they'll be locked in unsigned free agent/collective bargaining purgatory with no real idea about when it will end.
Story has been given a qualifying offer by Colorado for $18.4 million and he has less than two weeks to decide to accept or reject it. Most people who follow the team expect him to decline the one-year deal, which is for pretty much the same salary he made this past season. Taking it would give him a chance to get healthy, improve on his less than stellar 2021 season and not be stuck in this very deep class of free agent shortstops during a lockout. If Story "bet on himself" as they say, he could potentially cash in even bigger at this time next year when there will be fewer standout shortstops available, no lockout and a normal free agent signing period.
All indications are he won't take that option, however.
Gray did not get the QO because the $18.4 mil would have put him in a much higher salary slot than his performance has warranted. The Rockies have made a contract offer, but it was apparently not to Team Gray's liking. It's a safe bet that Gray goes into the lockout period – and again, how long the work stoppage lasts is anyone's guess – without a team. But it's also very premature to say he's not going to be in purple pinstripes next season. Odds are decent he still will be.
If Story gets an enticing offer in November from a team like Houston, for instance, he'll obviously jump at it as he should. But if the Astros re-sign Carlos Correa as some expect, and Story's options to join a contender this month are few, some believe he'd still be willing to sign with a team like the 102-loss Texas Rangers. Wanting to leave Colorado to play for a contender – as Nolan Arenado did – is one thing. Really impossible to argue with that. However, leaving a place that has treated you like a king during your first six seasons, just to sign with a team that is much worse than the Rockies would be the height of hypocrisy.
Not to say it won't happen like that, but fans should see that move for what it is and not blame the Rockies front office for losing him.
There's going to be plenty of blame to be tossed around between players and owners starting in December.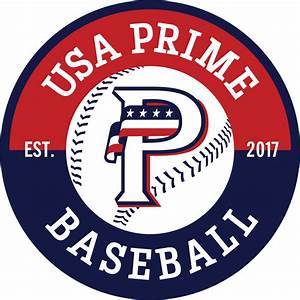 Strike Two: No one expected the Denver Nuggets to roll through the NBA Western Conference this season without the services of their second best player, Jamal Murray. The hope (plan?) has always been just to remain in the hunt until their star guard comes back and is able to contribute. Then get ready for the postseason.
But maybe that's not the best plan.
All reports out of Nuggets camp suggest that even though reigning Most Valuable Player Nikola Jokic is playing at an even higher level than he did a season ago, the Nuggets are in danger. Hovering around .500 and having already lost some very winnable games (Do the Cleveland Cavaliers come to Denver and leave town with a "W" every year or is it just me?) the Nuggets don't look like a postseason threat. Reports that Jokic is trying to do too much and carry too much of the burden on his huge shoulders should scare all Nuggets fans. That's the recipe for a serious injury waiting to happen.
Things are not okay. The Joker needs help. Fast.
What's the solution?
We can keep hoping that Michael Porter Jr starts to become the superstar everyone thinks he can be. We can hope that Bones Hyland becomes a Rookie of the Year candidate. Or we can look back at last season when the Nuggets front office got bold and swung a trade that brought Aaron Gordon to town. That made a big difference.
So why not go the trade route again?
The Nuggets have some tradable commodities. It seems obvious that the team doesn't think Bol Bol or Zeke Nnaji are going to help them this season. Both have been reduced to bit players off a deep bench. Even though they have size, neither is used to spell Joker at meaningful times. Nnaji is a former first-round draft pick and Bol received a lot of hype as a second-round selection. Might they be decent trade commodities?
With the Nuggets championship window wide open this would seem like the right time to "go for it" as they say. Is anyone other than Jokic (and the injured Murray of course) untouchable for the right price?
Tim Connelly and company know the ins and outs of all the available players – potential difference makers – out there. They've proven their acumen for roster building. And they see what the rest of us see – a Nuggets team that is perilously close to falling from the upper echelon of the difficult Western Conference and down to also-ran status, especially if anything bad were to happen to Jokic.
And remember this: Nuggets head coach Michael Malone was really the only coach who was able to get the best out of NBA Diva DeMarcus Cousins when the two were together in Sacramento. So it's clear that Malone as a special talent for dealing with difficult personalities. Maybe, just maybe, Denver with Malone would be the right place for troubled star Ben Simmons to resurrect his star crossed NBA career? Is it worth taking a look at?
Connelly knows.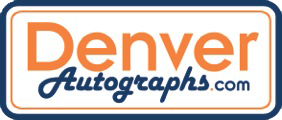 Strike Three: It hasn't been a banner football season for either the Colorado Buffaloes or the Colorado State Rams. Neither is likely to end up going to a bowl game, but that doesn't mean a few of their standout players won't be getting some postseason run. Most notably, three local standouts who are getting a big kick out of this season.
Sorry Sam Martin. Safe to say that right now, the Denver Broncos have the third best punter currently performing in Colorado.
Two Rams and a Buff have a shot at winning prestigious individual awards for kicking this season. Forget the nonsense about "it's the altitude." Both Ryan Stonehouse at CSU and Josh Watts at CU have been punting the stuffing out of the pigskin at home and on the road all year. Stonehouse – who has the best career punting average in NCAA history at this moment – is averaging over 51 yards per punt this season, ranking second nationally behind San Diego State's Matt Araiza by just half a yard. Watts, who has booted it 51 times so far in 2021, is fourth nationally at 48.3 per punt. All of these talented toes are on the watch list and will be among the finalists for the Ray Guy Award at season's end.
Both front range senior punters should be playing in the NFL next season.
Now add in CSU junior kicker Caden Camper, who leads the country in field goals made (not necessarily a good thing for Steve Addazio's offense) this season and our region is kicker nirvana. Camper is a finalist for the Lou Groza Award as the nation's top placekicker. It's like the days of Barry Helton, Mason Crosby and Mitch Berger in Boulder all over again.
At least front range college fans are getting a few kicks out of an otherwise dreary season.
Want another amazing twist? Most national pundits have already given the John Mackey Award for the nation's best tight end to CSU's Trey McBride. His performances have been spectacular all season. He's a sure fire All-American selection and likely first-round NFL draft pick. That means that when you include Stonehouse, this could end up being that oddest of football seasons when Colorado State captures not one but two spots on the first-team All-American squads for a program that will likely finish the season with three or four victories.
Doesn't get much stranger than that. But that's college football in 2021.