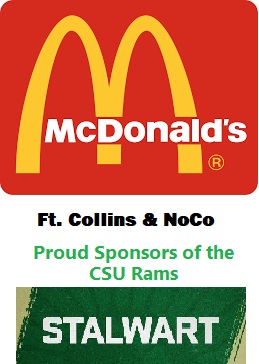 Strike 1: When was the last time the state of Colorado produced three college bowl game participants in the same season?
Answer: Not all that long ago, actually. The Broncos postseason drought is longer.
It was 2016. Air Force was the only winner, topping South Alabama in the Arizona Bowl, while Colorado was falling to Oklahoma State in the Alamo Bowl and Colorado State was losing a ridiculous Idaho Potato Bowl to Idaho 61-50 even after the Rams scored 36 points in the fourth quarter.
Good times.
It's been only the Falcons that have gone bowling since 2017, but this season, if things break just right, we could have all three schools in bowl games again for the first time in six years.
It won't be easy. Parlays never are.
On one hand, Air Force looks like a lock at this point. The surging Falcons moved to 5-0 (and should be nationally ranked) after drubbing San Diego State 49-10. AFA is already 3-0 in Mountain West play, and looking at their first MW title ever. The stiffest competition at this point appears to be Fresno State. The 24th-ranked Bulldogs are the only Group of Five team in the polls at the moment (AFA is receiving votes) which means there's a chance that the MW title game could be for a chance to play in a New Year's Six Bowl game. That's a plus, huh?
A bowl game is certainly within the grasp of the Colorado Buffaloes as well. The Buffs are 3-2 after five games, needing just three more wins to become eligible. And what bowl wouldn't want the Deion Show to roll into town?
Next weekend's CU at Arizona State game is huge. Win that, and the Buffs will only need to beat Stanford and Arizona – home games they should be favored in – to get bowl eligible. The rest of the slate features games against high flying Oregon State, rejuvenated Washington State (in Pullman, in November), at nemesis Utah – all currently nationally ranked – and at UCLA, which won't be easy by any means.
The final year of the Pac-12 might feature the best teams the conference has ever fielded. If CU gets to a bowl, they'll have truly earned it.
As for CSU, after slogging past FCS Utah Tech, the up and down Rams are 2-2 and needing to win four of their final eight to reach six wins. THAT won't be easy.
Just like the Buffs, the Rams have a huge game next weekend when they travel to play beatable Utah State. The Aggies got to 2-3 by sneaking past winless UConn by a point, but haven't really built on last season's bowl appearance. They've already lost to James Madison.
It's a must win for CSU's bowl hopes, because the slate gets much tougher after that. Boise State, UNLV, Air Force, Wyoming and San Diego State follow in that order. They'll be underdogs in each of those five games, even the one's at Canvas Stadium.
But if the Rams have somehow secured four wins before going into their final two games – against Nevada and Hawaii – they'll at least have a shot, because they'll likely be favored in those last two.
So yes. We're saying there's a chance.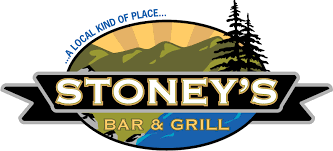 Strike 2: Once again, an offseason trade has sent the NBA world into a tizzy, and once again most of the army of basketball pundits out there are now ready to hand out next season's Larry O'Brien trophy before the new season's first free throw is missed.
This time it was the big trade between Portland and Milwaukee. It sent superstar guard Damian Lillard from the Blazers to the Bucks, where he'll team with superstar forward Giannis Antetokounmpo to form what the experts are already calling the best one-two punch in the league (having conveniently forgotten what they saw from Nikola Jokic and Jamal Murray in last spring's NBA postseason.)
Of course the Bucks are a lock to win it all now.
To be sure, Milwaukee – which lost Giannis' buddy Jrue Holiday in the deal – got much better, at least as they say, "on paper." And they were already one of the best teams in the league. Dame and Giannis will form a formidable duo to be sure.
But you know who else wins in this deal? The defending NBA champs, the Denver Nuggets.
Heading into the upcoming season, we know three things about these Nuggets. First, they were able to get a good amount of rest this summer, not having to tote a trophy all over the place and just being able to lay low, stay drama free, and get prepared the way they know best. They are very good at not being "compelling."
Second, they are going to have a bit more difficulty maintaining a high level of intensity during the long grind of the NBA regular season. As the defending champs, they're going to get the other team's best shot every night. Denver, on the other hand, will have their collective minds focused on a return to the playoffs, when they're likely to get high intensity rematches with teams like Phoenix and the Lakers. It will be easy to take nights off during the long drawn out 82-game slate.
So when a Western Conference foe who you'll play four times during the season ships off its best player – a perennial All-Star – and you don't have to play him as often, that's a boost. Not that Portland won't be capable, just much less so.
And finally, these Nuggets have thrived as the perceived underdog, the team that gets no respect. For them, it's a very good thing that most pundits are trying to claim that the Lakers and Suns will be better than Denver in the west. And now that Milwaukee will be the overwhelming favorite to win it all, the Nuggets lack of respect card can be freshly played. The defending champs might not be good at being "compelling" but they are very good at "underdog."
It's the same formula that worked very pretty great last season for the team that still has the most talented roster in the NBA.
Strike 3: Bud Black is tired. It's been an extra-long season.
He's a little down, but certainly not out.
Having just finished his seventh season as the manager of the Colorado Rockies, Black has seen the highs of two consecutive postseason berths in his first two seasons in Denver all the way down to the low of the club's first 100+ loss season ever. Through it all, he's stayed the same guy. Steady, positive, focused on the next game, not the last one.
Asked if he planned to come back to manage the Rockies for an eighth year in 2024, he paused, then nodded and said, "yeah." The look on his face told you that he didn't think his job was finished just yet. He has a contract that runs through 2025.
"It's the clubhouse, really," he said, focused on reasons for staying. "It could have gone sour. You and I have both been in that situation where things got bad in there," he said, pointing across the hall. "But it never did," he smiled. "Great group of young guys. Always working to improve."
For a lot of managers, it would not have been their choice after losing 103 games. However, recent history – as well as Rockies ownership's understanding that there really isn't anyone out there better suited for this job – should render any talk about replacing Black a moot point. Examples include Rockies rival Arizona, which lost 110 games in 2021 and still kept Manager Torey Lovullo around. Just two seasons later, the D-Backs are back in the postseason. In the American League, it's been a long road for the Baltimore Orioles, who also kept Skipper Brandon Hyde, even after dropping 110 games in 2021, and then shocked MLB this season by winning 101 games on their way to the AL East pennant.
Turnarounds are possible (Rockies management has A LOT of roster improvements to make before that could happen here) and that's something Black wants to be part of, telling reporters during the season's final days, "I've always liked underdog stories."
Less than 24 hours after the Rockies concluded their worst season ever (record-wise) with an 11-inning, 3-2 walk off win over Minnesota, Black was on a plane headed back to his winter home in San Diego. Some well-deserved "R and R" is on the immediate docket. He may visit the Arizona Fall League, and he will be back in Denver several times over the winter to meet with general manager Bill Schmidt as everyone turns their thoughts to next spring.
What he won't do is dwell too much on the hardships of the past season. That's someone else's job. The one he has is tough enough.