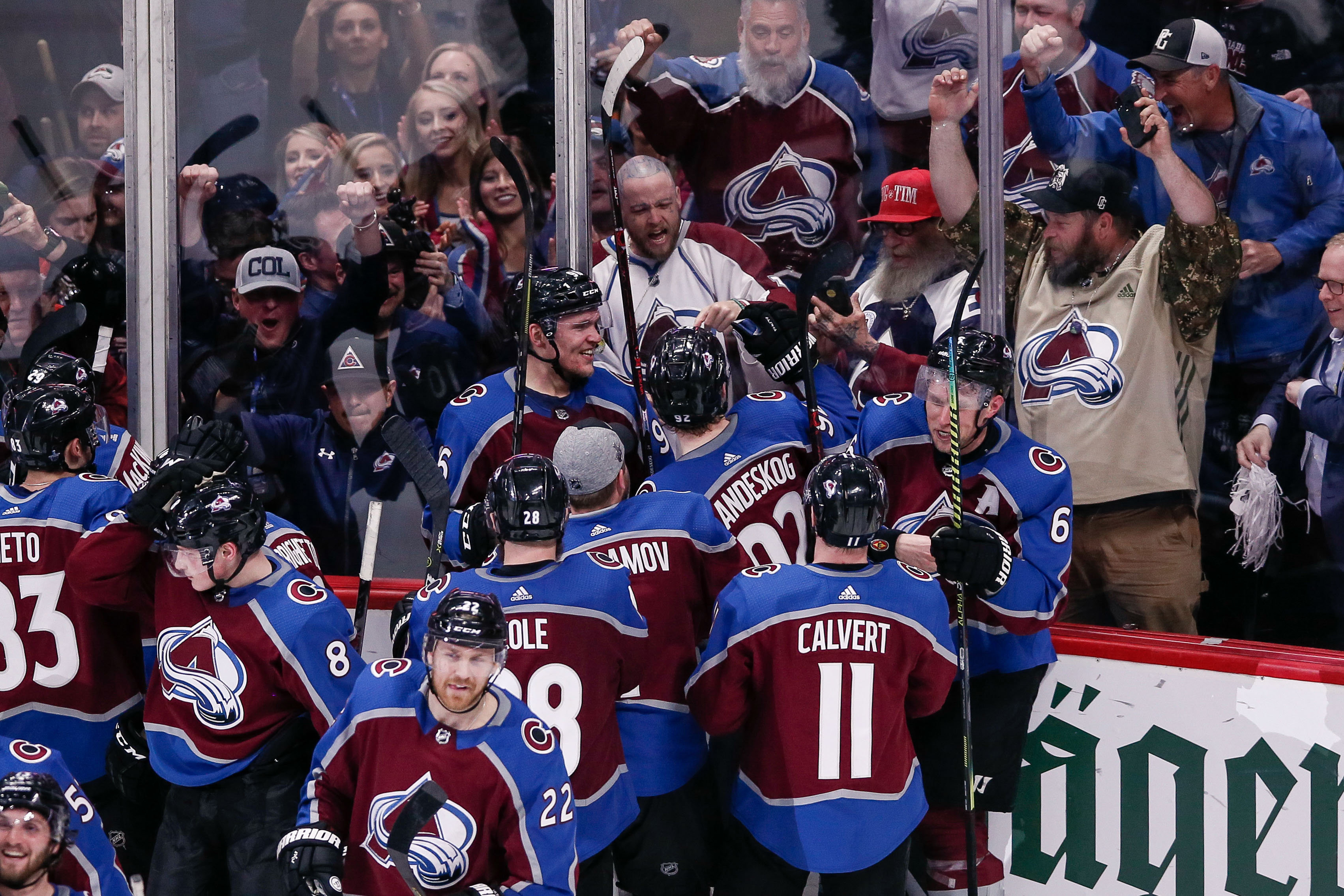 Just when you thought it was over, the Avalanche came storming back.
Down 2-0 with 7 minutes remaining in the game, it looked like the Avs were headed back to Calgary with the series tied. Late goals by J.T. Compher and Mikko Rantanen would send the sold out crowd at the Pepsi Center into a frenzy, and take the game to overtime for the second time in three games. In overtime, the Avalanche would kill off an Ian Cole delay of game penalty, and 10:23 into the extra frame, Mikko Rantanen would blast home his second goal of the game to send the rabid fans home happy, and the Avs back to Calgary with a 3-1 series lead.
The Avs now look to close out the series on Friday evening in Game 5. The game starts at 8 PM MST.
What did we learn from this one?
Gabriel Landeskog may never score a goal again, but he is making an impact all over the ice. He was robbed by Mike Smith multiple times, and hit the crossbar in the second period, but despite not having a goal in the series, he's got 3 assists and has been an impact player in every facet of the game.
The Flames did a great job of slowing the Avs down. Through 30 minutes of the game, Calgary limited the Avs' odd man rush opportunities and really now allowing the Avs to come through the neutral zone with any speed. With about 7 or 8 minutes left in the second period, the Avs started to really break through and create some chances and open it up. From that point on, the game was all Avs.
J.T. Compher is causing flashbacks. His "timely" goals are probably starting to remind Avs fans of another #37 in the early 2000's.
Mikko Rantanen may not be completely healthy just yet, but his one timer looks to be back. For the second straight game, he would unleash a one timer from the right circle, this time blasting it by Smith in overtime to win the game. The gigantic Finnish winger now has 6 points in his last 3 games and has picked up where he left off.
Philipp Grubauer continues to provide highlight material. Grubauer mentioned after the game that he wasn't happy with either of the goals he gave up, but his save in overtime on Backlund will be one he'll never forget. Backlund had about 90% of the net to shoot at, and even lifted the puck in the air, but Grubauer, sprawled on his stomach, managed to lift his left leg in the air just in time to stop Backlund's chance, and then stopped the rebound chance for good measure. He's rock solid in net right now and making Joe Sakic look like a genius.