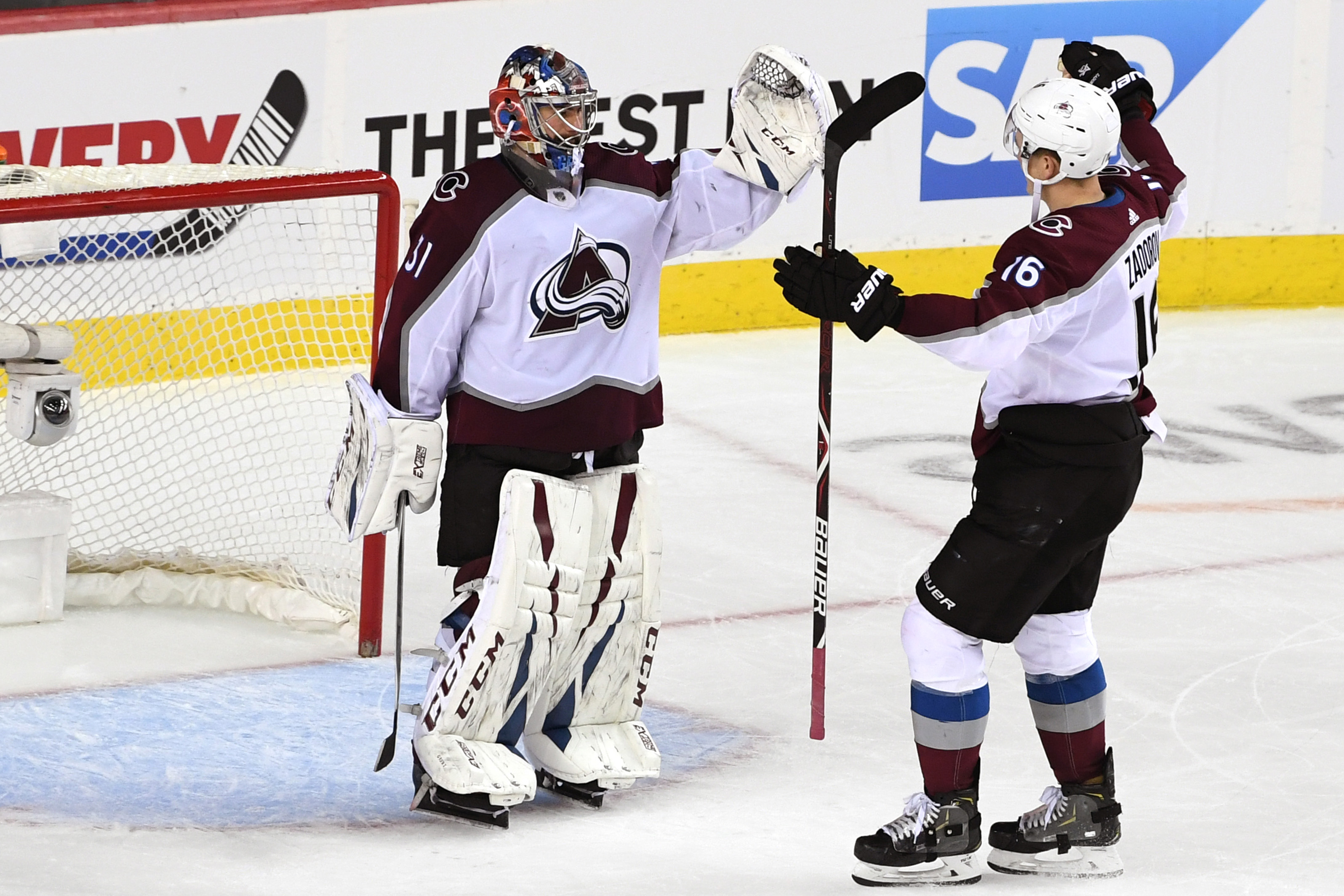 For the first time since 2008, the Colorado Avalanche are advancing to the second round of the Stanley Cup Playoffs.
On the backs of their star players, the Avs proved to be too much for the top-seeded Calgary Flames – blowing them out in Game 5 by a score of 5-1. Nathan MacKinnon, Mikko Rantanen and Tyson Barrie all picked up three points in Game 5 to power their team past the Flames.
Now, the Avalanche will get a little bit of time off as they await the winner of the San Jose Sharks and Vegas Golden Knights series. The Avs will, once again, be the underdog in that series, but as they proved in this one, they don't really care.
What did we learn from this one?
Philipp Grubauer may be in the middle of his coming out party. This game could have been very different if not for him – as the Flames star Johnny Gaudreau had three breakaways, including a penalty shot – but was unable to get it past the Avs goalie. Joe Sakic got creative in the summer with his assets to acquire Grubauer, and it's really paid off.
Nathan MacKinnon may be the best player left in the playoffs. With eight points in five games, MacKinnon is starting to get more national publicity and given that the top seeds have fallen already, he may very well be the best player left in the playoffs. Like Grubauer, this is his coming out party. But with MacKinnon, the Avs may have a top 3 player in the league.
Not to be outdone, Mikko Rantanen may not be far behind. Rantanen, who looked sloppy in Game 1, sure shook off the rust real quick, picking up a whopping nine points in the final four games of the series. The Avs are going to have to pay the big Finn this summer, and they're okay with it.
Johnny Gaudreau was a complete non factor in this series. Credit to the Avs' defensive core, and particularly Erik Johnson, who matched up with him a lot, for keeping Gaudreau off the scoresheet. The Flames star was visibly frustrated all series long, and made it clear to the refs that he was not happy, but not sure he can put all the blame on the refs.
Rest is a weapon. Keep in mind, the Avs did this without Samuel Girard for three straight games. The series ending early gives him some time to get healthy and hopefully return to the Avs lineup in round 2, giving them another weapon on the blue line.