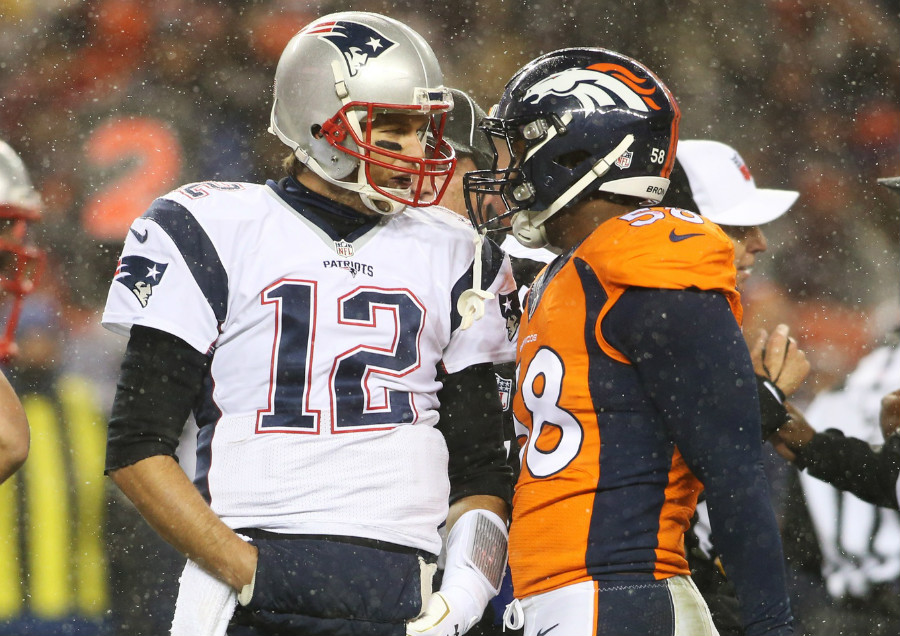 Yesterday was a special day for Broncos Country. Not only did the Broncos beat the Patriots, but they were the first team to knock the reigning champions off their perch since they took home the Lombardi Trophy last February.
And, man, it just feels good to stick it to the Patriots, especially when they walk around with such an air of confidence every week. I mean, you don't see other quarterbacks photoshopping themselves taking down their opponents like Tom Brady does before each game.
Tom Brady looks ready for Patriots-Broncos tonight. (via Tom Brady/Facebook) pic.twitter.com/WJjmPkojuz

— SportsCenter (@SportsCenter) November 29, 2015
If you're going to do that, Brady, you better make sure you walk home with a victory. Through 10 games, he was able to do just that, but not last night; Von Miller made sure to remind him of that.
Aside from a boneheaded personal foul penalty for a late hit on Brady, Miller basically played the perfect game, notching a sack, three quarterback hits and a couple of holding calls. It's safe to say that the Broncos probably wouldn't have won that game without the disruption Miller was bringing all night.
Sunday night's game seemed like a special moment in Broncos history; the players seem to feel that way, too.