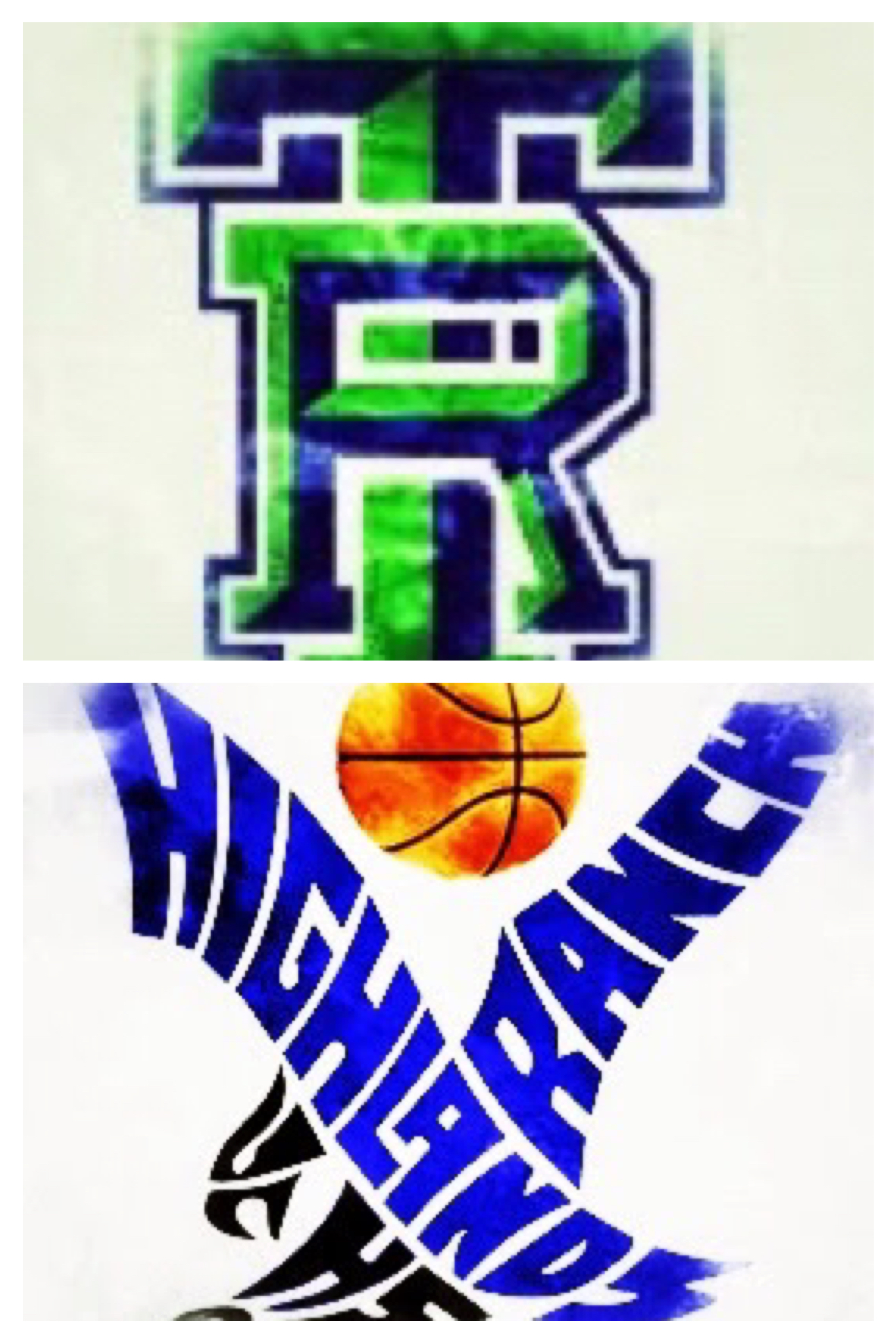 I am not a native of Colorado, but it did not take me long to realize how good ThnderRidge and Highlands Ranch girls basketball programs were. My sister Brittany, who is currently coaching at DU was an all state senior at Boulder High in 2005. I traveled to watch her play ThunderRidge. Despite having a very talented team they were handled easily by ThunderRidge team who was led by All American guard Abby Waner.
A few years later I started a basketball training company called A N' A basketball. I was fresh off of training NBA and professional players and assumed I would transition into training the top male players in Colorado through A N' A. Back then I was an unknown in the Colorado basketball community, as a result I struggled to build clientele. I sent out thousands of emails and text messages to players, coaches promoting an upcoming camp I was doing.
Only five players attended the camp. Ciera Morgan, Shelby Hickey, Michaela Neuhaus, Taylor Williams and Cara Lantzy. These 5 girls had a lot in common, they all played for ThunderRidge or Highlands Ranch High School, they were all tough and they were really good. In fact, they all went on to play college basketball, and four of the five at the division one level.
Up until that point I had no idea how good the quality of girls basketball was in Colorado. As I became entrenched in the Colorado basketball community I immediately became a fan of the ThunderRidge/Highlands Ranch rivalry. This is the high school version of Duke/Carolina. Great coaching, great players and great tradition.
Great coaching – ThunderRidge has had great coaching by committee, Bill Bradley who has both of ThunderRidge's state championships in 2004 and 2006. Paula Krueger was a proven college coach for nine seasons at Colorado School of Mines before spending the 2014 and 2015 seasons as the head coach for the Grizzles. Even though she was only there for two seasons, before heading back up to the college ranks she left a huge impact on the program. She went 42-10 and lost a heartbreaking game in the state championship game against Broomfield last year. Currently the Grizzlies are led by Matt Asik who is no stranger to the winning tradition at ThunderRidge. He served as an assistant for both Bradley and Kruger and has picked up where Kruger left off.
While ThunderRidge has seen quality coaches come and go, Highlands Ranch has had one coach. That one coach happens to be one of the most decorated high school coaches in the history of Colorado high school basketball (boys and girls). Caryn Jarocki has led Highlands Ranch to seven state championships and was the first girls coach in Colorado to reach 500 wins. Her state championships include two three-peats, from 2000 to 2003 and 2006 to 2009.
Great players – Abby Waner (Duke), Jaclyn Thoman (Boston College), Carlie Needles (Florida), Ciera Morgan (Denver), Michaela Neuhaus (Denver), Tierra Shumpert (Vermont), Emily Waner (Duke), Liz Sherwood (Vanderbilt) and of course Ann Strother (UCONN) and many others!
Great tradition – To start the 2000's Highlands Ranch and ThunderRidge combined to win 8 of the first 9 state championships from 2000 – 2009. More often than not they are the states top two rated teams. They annually produce more college prospects than any other programs in the state.
Mile High Sports/MusclePharm game of the week: #1 Highlands Ranch @ #2 ThunderRidge, 7PM at ThunderRidge High School
Along with great coaching and great tradition this game features some of our states top talent. Both teams are led by a talented trio of seniors. All six seniors will go on to play college basketball. For ThunderRidge guard Alyssia Martinez will be playing at Black Hills State, Jaz'myne Snipes will attend Regis next year and fellow senior Taylor Rusk will be heading to the University of Wyoming. For Highlands Ranch, Blaire Braxton will attend Seattle University, Symone Starks is headed to Eastern Washington and Bri Stiers is headed to the University of Missouri-Kansas City.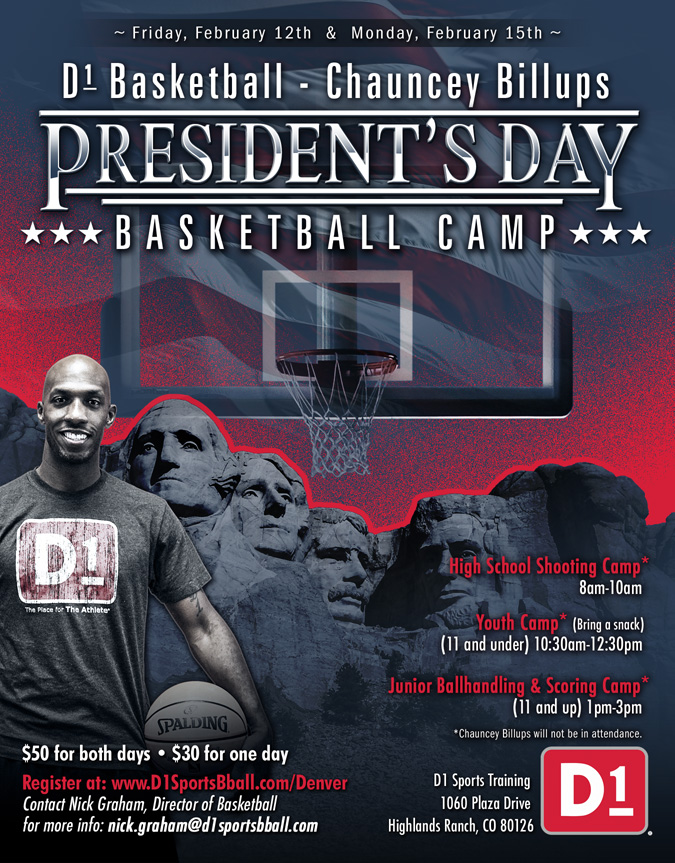 About the Blogger: 
Nick Graham is the director of basketball for Chauncey Billups D1 Basketball in Highlands Ranch. Graham, who played collegiately at Washington State University trains basketball players of all ages and skill levels including many of the states top high school and collegiate players along with NBA players as well. In addition, Nick travels the country working with some of the nations top prep players. Along with leading D1 Basketball Training nationally, he also works with Spalding and many of the top trainers in the country including Johnny "Handle Life" Stephene. Through his partnership with Spalding Nick will travel to the 2016 NBA All Star game to provide youth players in the Toronto community with NBA All star training along with Stephene. Also, Nick and Stephene will lead regional All American camps this summer with D1 Basketball, Spalding and NBA players Chris Paul, Chauncey Billups, Carmelo Anthony amongst others. Nick's passion is assisting Chauncey Billups in mentoring, developing and celebrating the young players and coaches along with educating and empowering parents of basketball players all over Colorado.
Follow Nick on
Twitter @DreamLiveBall & on Instagram @DreamLiveBallNick  
Find out more about Chauncey Billups Basketball Training with Nick Graham @ D1sportsbball.com/Denver