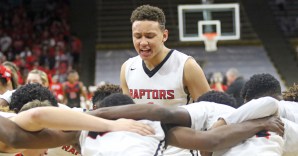 Eaglecrest 25 – 2  Losses:  2/3 vs. Overland 63-41, 2/12 vs. Cherokee Trail 61-49
Semifinal recap: Eaglecrest vs. Rangeview
At 24-2 the Eaglecrest Raptors came into their semifinal matchup battle tested and prepared for all that undefeated Rangeview had to offer. The Raptors finished the first quarter up 15-10 without star Colbey Ross registering any points. This scoring balance and depth would carry them throughout the night. The second quarter was all Rangeview as their transition and relentless attacking offense earned them a one point lead going into the half. Colbey Ross was bottled up throughout the half by Rangeview's stingy pressure defense preventing him from finding many uncontested looks. Ross got going in the second half, getting to the free throw line for a perfect 10/10 in the second half en route to 12 points.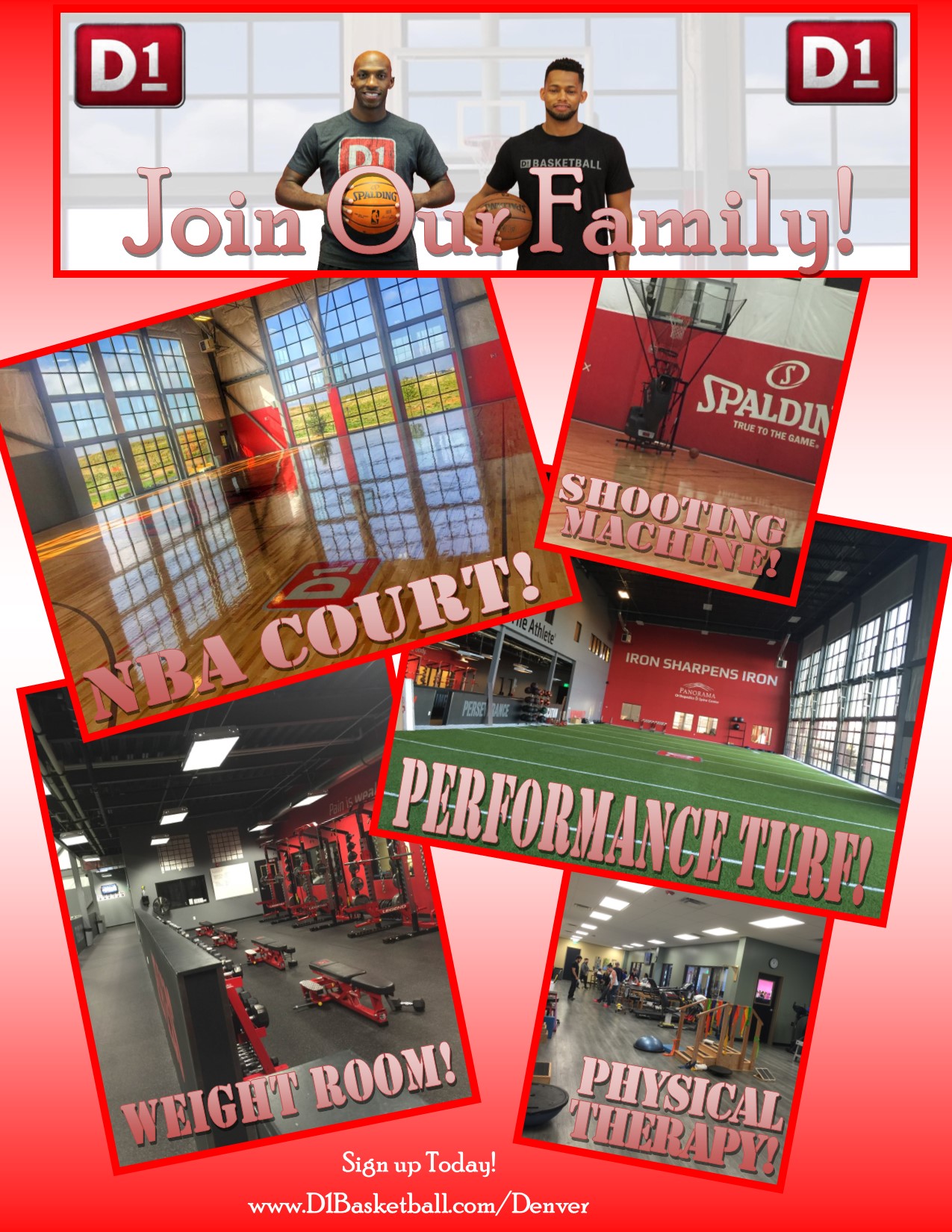 The Raptors capitalized on turnovers and quick shots by Rangeview to go on a 6-0 run in the third, putting them up 37-31. With Rangeview's Tyrei Randall on the bench, the Raiders became stagnant offensively and forced quick jumpers leading to long misses and runouts for Eaglecrest. At the 3:30 mark of the third quarter, Randall and Reed checked back into the game and sparked their Raider team back to within 6. Rangeview would lose the third quarter 18-10 to go into the fourth, down by 7 points. The fourth quarter would see Rangeview, behind Elijah Reed and his game high 13 points, surge back but their comeback and hopes for a perfect season would ultimately fall short. The contest was back and forth all night with 8 lead changes and 6 ties. Eaglecrest's depth, scoring balance, and offensive motion proved to be the difference with every player who logged more than 2 minutes of time contributing in the scoring column.
Register today for daily skills workouts designed by Chauncey Billups and Nick Graham at D1basketball.com/Denver
https://www.youtube.com/watch?v=-WweNaWXwsw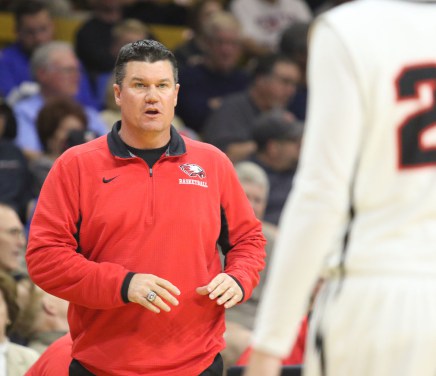 Coaching: John Olander led Eaglecrest to a state title in 2013. Olander also led Eaglecrest to a berth in last year's Final Four. Olander is one of the best coaches in the state and this year may indeed be his best coaching job. No one expected Eaglecrest to produce the results that they did this year. They lost several seniors including Elijah Ross and Blend Avdili who both are now freshman at UCCS. Olander is the master of switching defenses and on offense no one is a better tactician than he is. Olander's fruitful coaching is evident by the fact that his teams always get better as the season progresses. Olander's disciplined coaching has even drawn the praise of several college coaches who admire how "he gets after it" in practice. Marquee player: Colbey Ross is the heart and soul of this team. Ross averages 18.8 points. Along with being a scorer, Ross looks to get his teammates involved as well. He's a good passer and is an exceptional passer out of the pick and roll. Ross is a solid shooter but likes to get a piece of the paint. He gets to the paint with his IQ and by being a physical driver. He loves contact and knows how to attack angles effectively. Ross is a crafty finisher around the rim and his physical driving style allows him to get his fair share of free throw attempts.
Under the radar players: Ikenna Ozor– The 6'3 junior provides much needed height for the undersized Raptors and complimentary scoring at 9 points per game.
Victor Garnes is a lightning quick sophomore guard. He's a natural athlete that can be bothersome on the defensive end and can use his quickness to penetrate and score. On the year Garnes is averaging 9 points per game.
Austin Forsberg is a junior off guard that has provided Eaglecrest with clutch three point shooting throughout this playoff run. While he only averages 3 points on the year he has confidently knocked down three pointers as of late.
Eaglecrest will win if: 
Colbey Ross can efficiently score against Jervae Robinson and Padiet Wang.

They can knock down three pointers to negate De'Ron Davis's defensive paint presence.
They can control the tempo, limit Overland's transition, and rebound.
Overland 24 – 3 Losses: 1/5 @Regis 66-60, 1/8 @Eaglecrest 57-45, 1/27 vs. Grandview 53-50
Semifinal recap: Overland vs. Chatfield
The Chatfield Chargers knew exactly what to expect from Indiana commit De'Ron Davis and the star senior was as good as advertised. Senior big man Josh Frenette worked hard to full front Davis, sprinting block to block on ball reversals and managed to keep the ball out of De'Ron's hands for the first three possessions. After a flex screen forced Frenette to help, Davis was able to get deep post position for his first easy score of the night and he never looked back.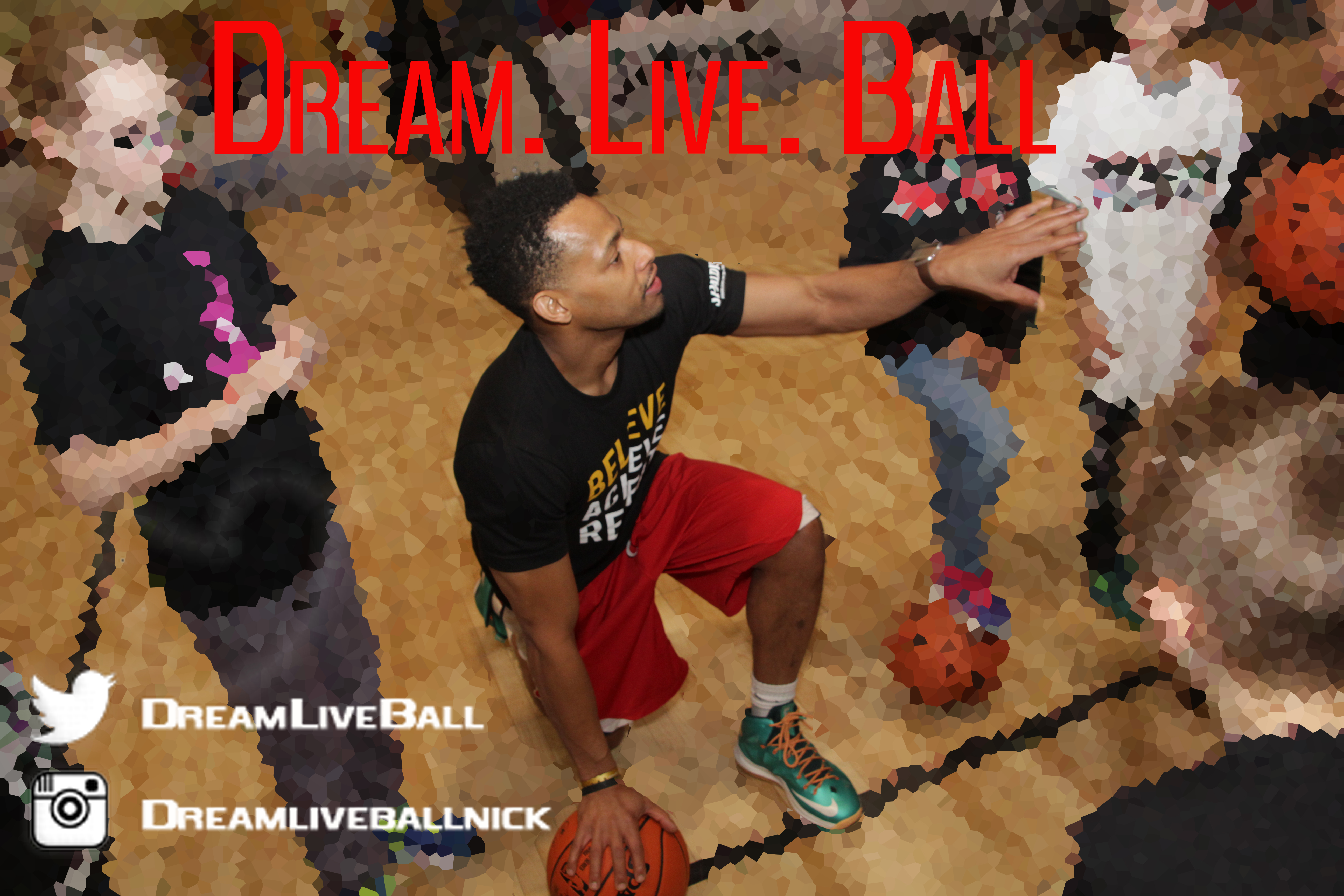 The Blazers high pressure defense clearly made the Chargers uncomfortable forcing them to run their offense far off the three point line and often prevented them from squaring up to the basket. It was clear early that Davis' presence made Chatfield wary of shot attempts inside, whether he was in range of contesting the shot or not. His exceptional shot blocking ability often resulted in off-balance, circus shot attempts by the Chargers. Davis finished with 5 blocked shots and countless altered, well-contested shots. The Blazers win, however, was not simply the De'Ron Davis show. While the talented senior finished with 15 points and 11 rebounds on 70% shooting, four other Blazers scored in double digits. Jervae Robinson finished with 14 points, Reggie Gibson with 11, Padiet Wang with 10, and Alijah Halliburton with 15 including some strong finishes above the rim.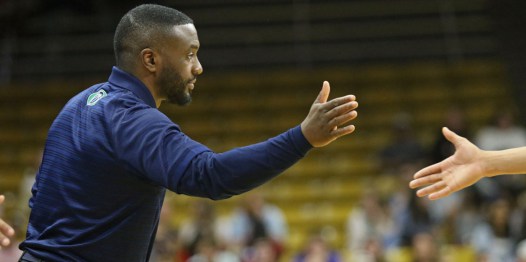 Coaching: With all of the talent Overland has it is easy to  overlook the job that Danny Fisher has done. He instilled a culture of toughness in Overland from day 1. He also instilled a team-first attitude as evident by the fact that when a player comes to the bench everyone stands and claps and that player gives each teammate on the bench a high five. Fisher's success speaks for itself. This is his third straight Final Four and second straight championship game, winning the state championship last season. Fisher's teams play under control on offense and they look to create transition opportunities off of their defense by forcing live ball turnovers or challenged shots that lead to long rebounds and run outs. They are also capable of operating in the half court. Their offense has great continuity, spacing, and solid ball and body movement. Man to man defense is their strength. They pressure but contain the ball, rotate on help properly, and my favorite aspect of their defense is their hard wing denials to disrupt reversals and continuity.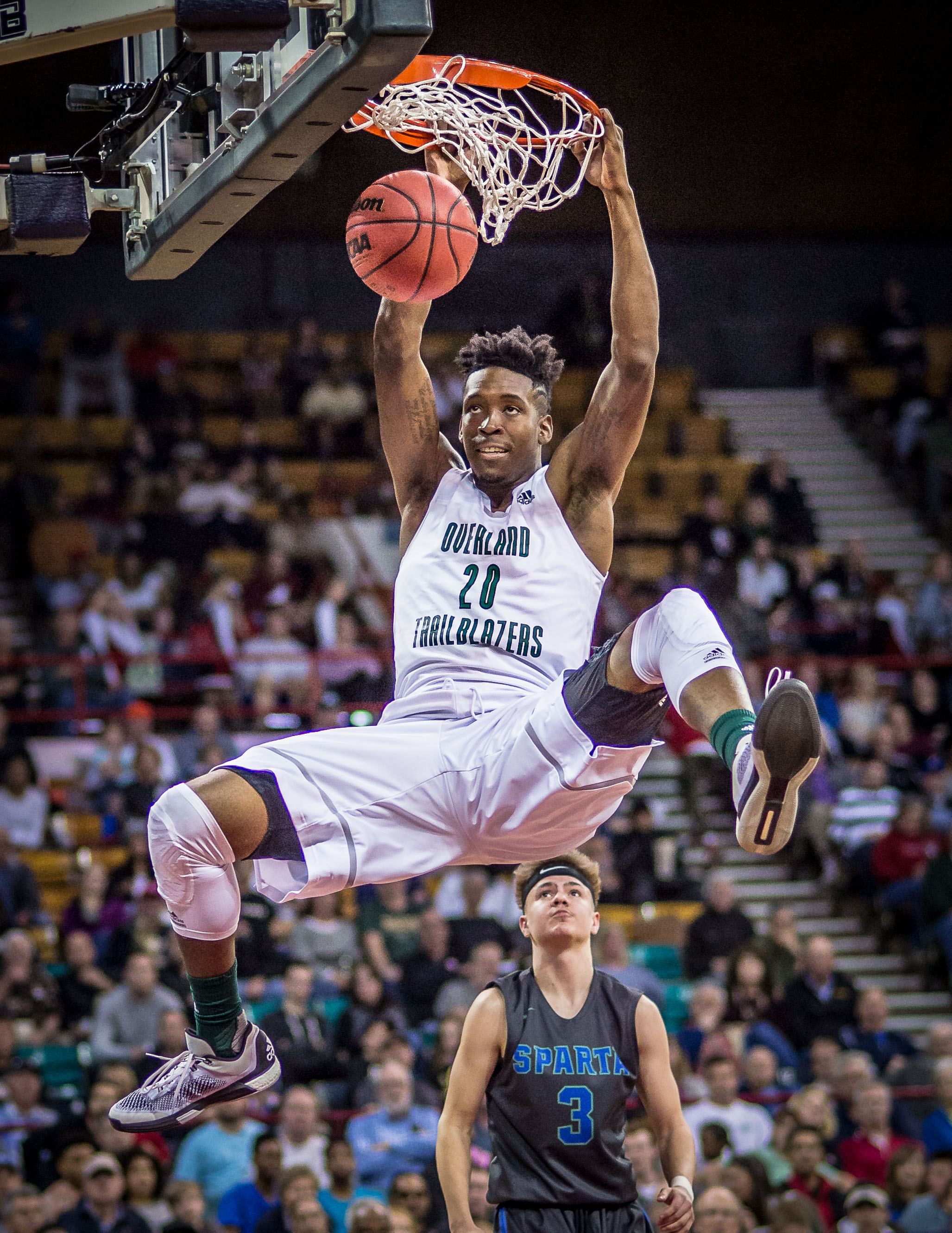 Marquee players: De'Ron Davis is one of the top players in the country. Since his freshman year he has had his way with opposing players here in Colorado. At  6'10 Davis has the ability to take over games on both ends of the floor. On the offensive end he can score through and over even the state's best defenders. On defense he blocks shots, alters shots, but even discourages drives from opposing guards. Davis's presence forces teams to settle for perimeter jump shots.
Jervae Robinson is an efficient scorer and a solid shooter from distance. On the defensive end he is a hard-nosed defender that loves the challenge of matching up with other elite point guards. Robinson also has a good feel for the game. What makes Robinson dangerous is his shiftiness. He can start and stop, change speeds and motions at a very high level. Most high school players play at one speed, but Robinson plays with different gears, which is a must at the next level. With Robinson it's not so much that he can change speeds as it is that he can manipulate speeds. Along with being shifty, Robinson finishes at a high level as well.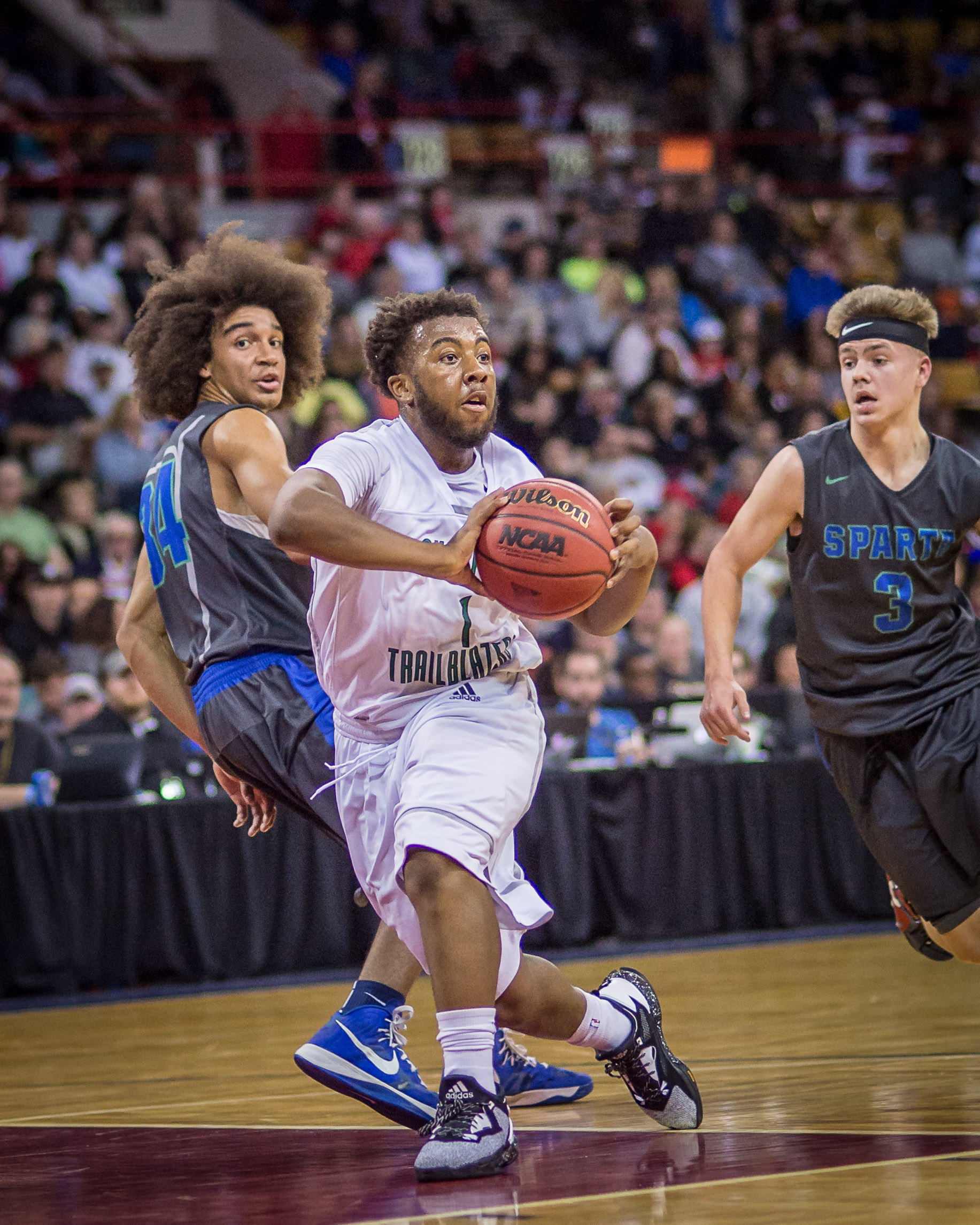 Under the radar players: Reggie Gibson – He has the best handle in the state and the experience of leading a team to a state championship.
Padiet Wang – Versatile perimeter defender that can guard on the ball or aggressively play the wing passing lanes. On offense he is dangerous in transition and is always capable of making the posterizing dunk.
Alijah Halliburton – Will be the best athlete on the floor and have the biggest motor. Think a smaller, stronger Kenneth Faried in high school and that's Halliburton.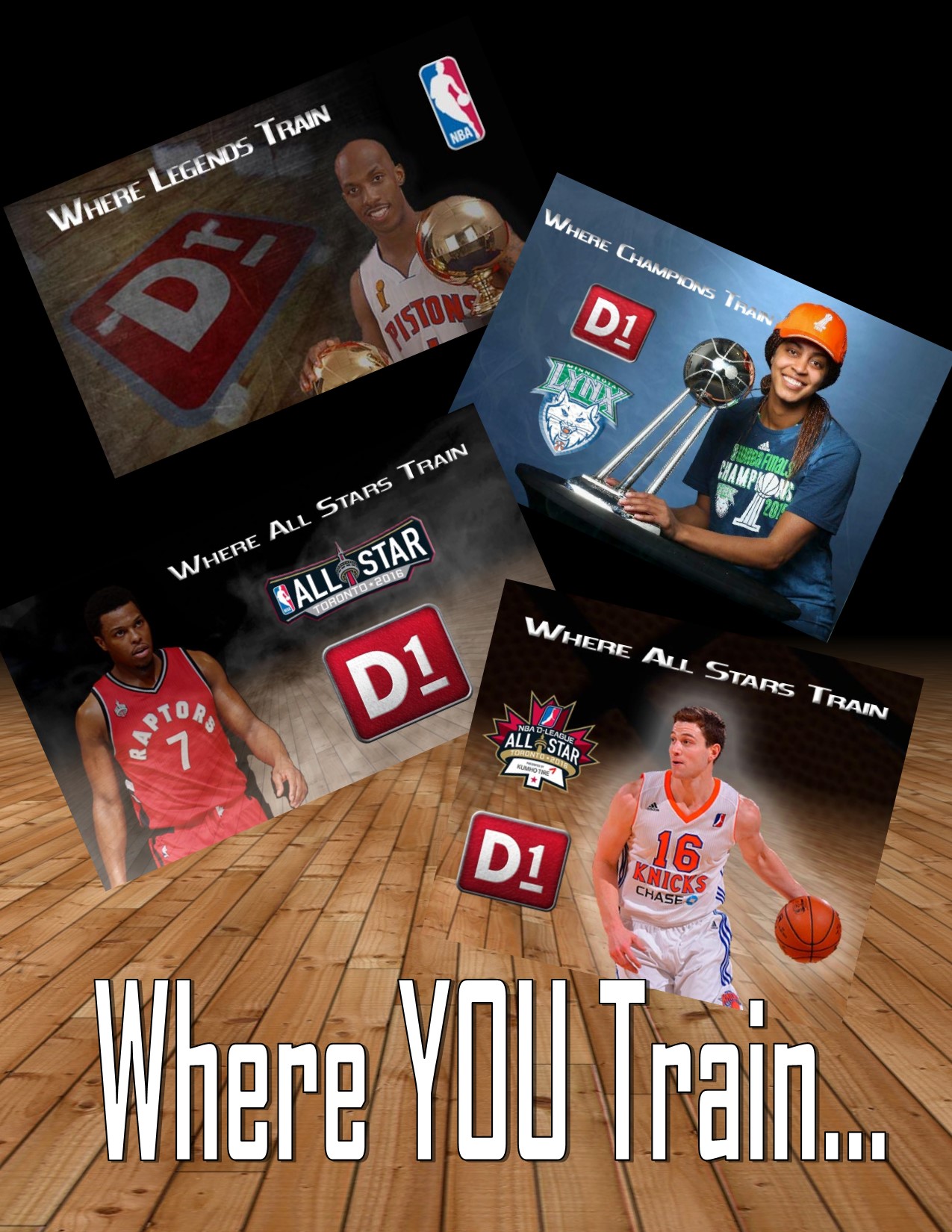 Overland will win if: 
They can defend agressively without fouling.

They can create offense with defense.
They can bust the sagging zone/packed in man to man.
Head to head match ups:
1/8 Eaglecrest defeats Overland 57 – 45. Colbey Ross had 27 points and Eaglecrest took advantage of Davis's absence as they frequently finished in the paint.
2/3 Overland wins at Eaglecrest 63 – 41. Davis protected the paint on defense and Colbey Ross was kept in check by Jervae Robinson. Ross Had 16 points, but shot just 4 of 10 from the field. Overland had four players in double figures.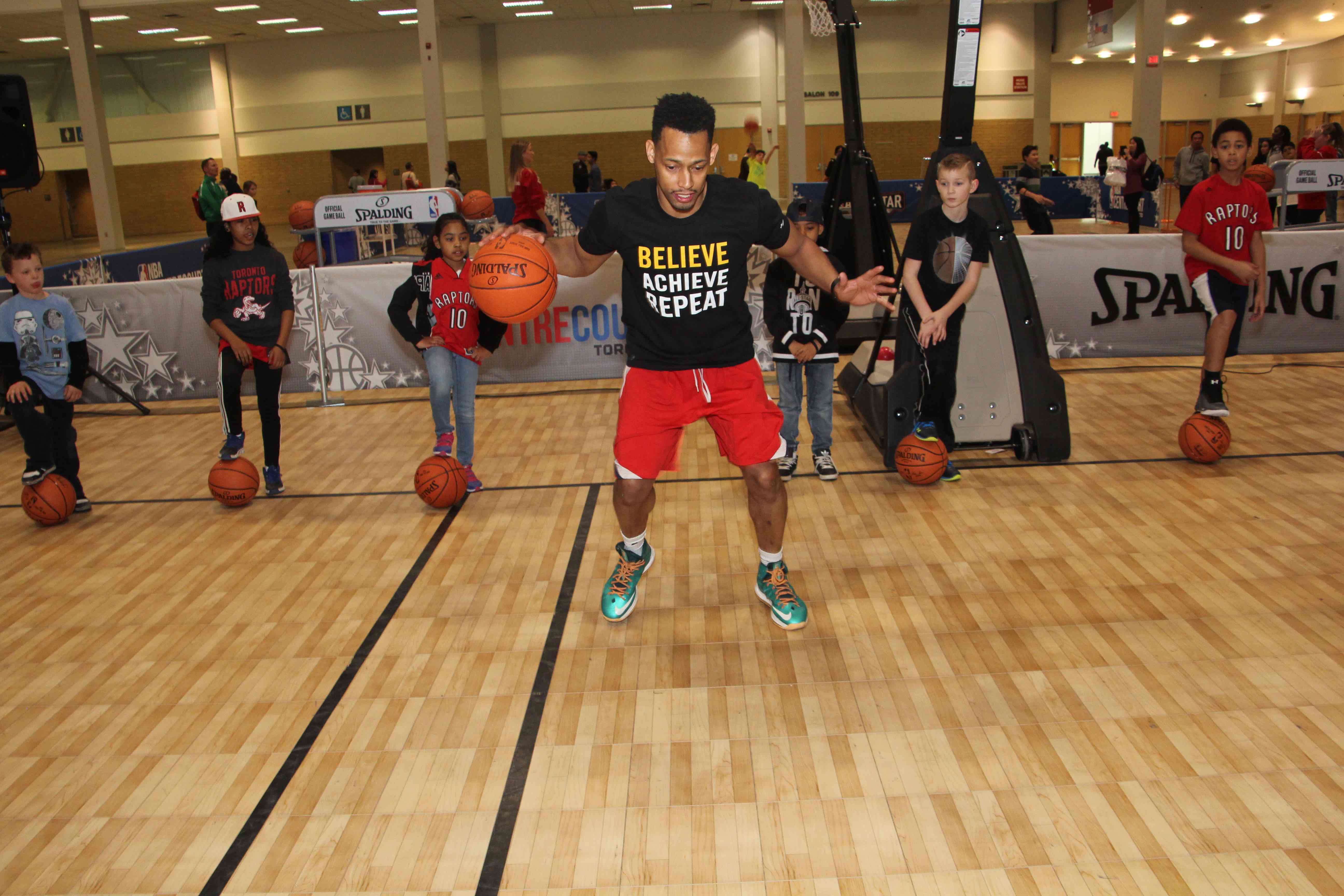 About the Blogger: Nick Graham is the director of basketball for Chauncey Billups D1 Basketball in Highlands Ranch. Graham, who played collegiately at Washington State University trains basketball players of all ages and skill levels including many of the states top high school and collegiate players along with NBA players as well. In addition, Nick travels the country working with some of the nations top prep players. Along with leading D1 Basketball Training nationally, he also works with Spalding and many of the top trainers in the country including Johnny "Handle Life" Stephene. Through his partnership with Spalding Nick traveled to the 2016 NBA All Star game to provide youth players in the Toronto community with NBA All star training along with Stephene. Also, Nick and Stephene will lead regional All American camps this summer with D1 Basketball, Spalding and NBA players Chris Paul, Chauncey Billups, Carmelo Anthony amongst others. Nick's passion is assisting Chauncey Billups in mentoring, developing and celebrating the young players and coaches along with educating and empowering parents of basketball players all over Colorado.
Follow Nick on Twitter @DreamLiveBall & on Instagram @DreamLiveBallNick  
Find out more about Chauncey Billups Basketball Training with Nick Graham @ D1sportsbball.com/Denver