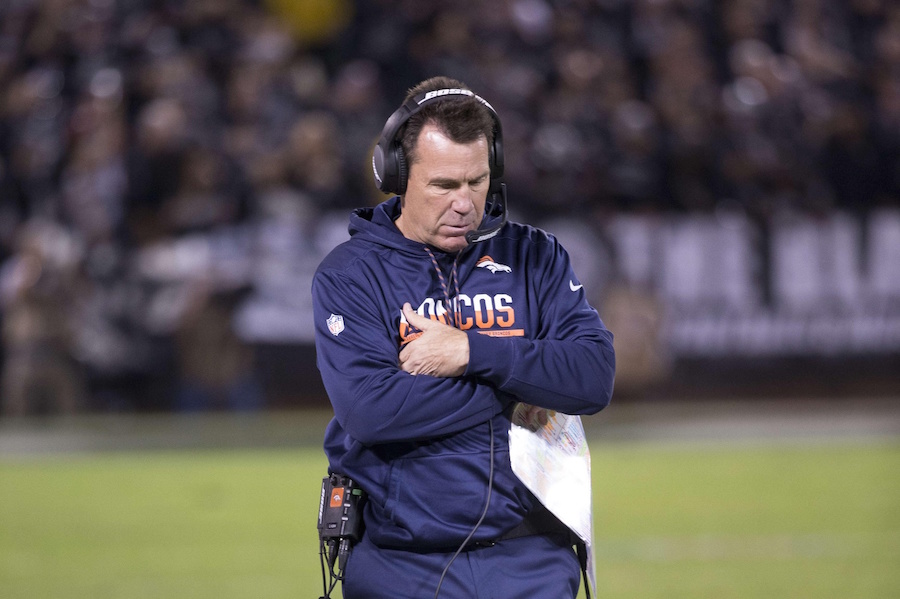 The Denver Broncos will look to bounce back Sunday morning against the New Orleans Saints. It seems that both teams are at a critical point in their season. Denver is coming off a loss that dropped the team to 6-3 and third in the AFC West. New Orleans has won four of their past five games and has been able to stay in reach of the Atlanta Falcons in the NFC South.
Intangibles will play a role in this game for the Broncos. Denver's bye is next week, which is pretty late in the season. Will Broncos' players be looking forward to that week off a little too much? Denver is also on a short week and playing in their first 11:00 game this season.
With a win, the Broncos can legitiitely take over second place in the division with the Kansas City Chiefs on the road against the Carolina Panthers who have to win the game to have any playoff hopes. Going into the bye at 7-3 is going to feel much better than 6-4, especially with a home game coming up after the week off against the Chiefs.
So who has the edge? This seems to be a good matchup for the Saints. In fact, this was a game I picked Denver to lose prior to season beginning. Mark Ingram and Tim Hightower are going to cause the Broncos fits out of the backfield. Denver should be able to contain Drew Brees and his trio of wide receivers, but it may not be enough, given the Saints' running game.
On offense the Broncos should be able to have success against a poor Saints' defense. But, Denver should have had success last week against the Oakland Raiders, too. The fact of the matter is that the Broncos offense has been embarrassing and just because they should be able to move the ball against a questionable defense does not mean they will. Until I see something vastly different from Gary Kubiak and Rick Dennison I am going to say that this offense continues to struggle.
I see this game shaking out in favor of New Orleans. The Saints will drop Denver to 6-4 with a 27-20 win on Sunday. Let the panic begin in the Mile High City.
Catch Weekend Drive with Sean Walsh these weekend from 2p-4p on Saturday and 6p-8p Sunday on Mile High Sports AM 1340 | FM 104.7 or stream live any time for the best local coverage of Colorado sports from Denver's biggest sports talk lineup.