Run Defense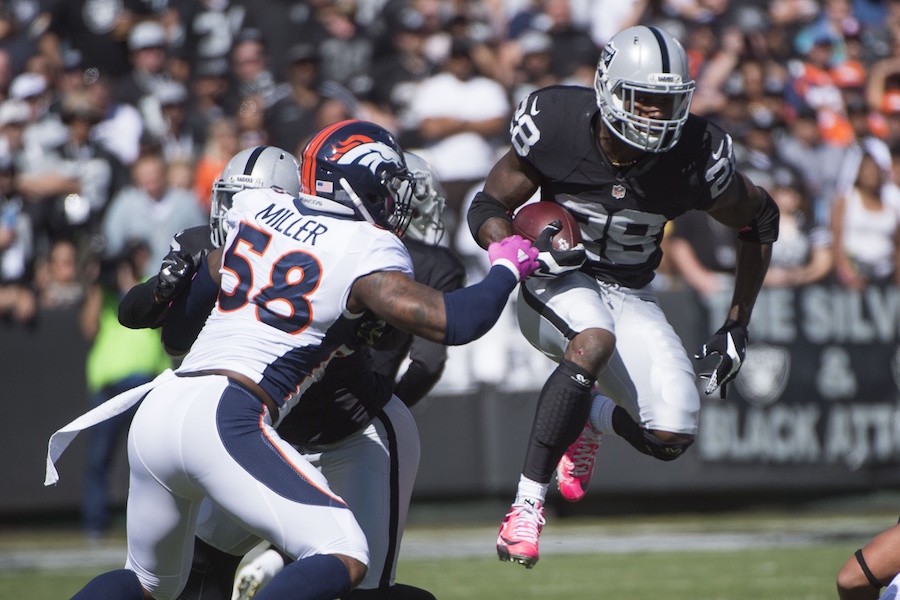 2015
83.6 yards/game (3rd)
.63 touchdowns/game (10th)
.3.3 yards/attempt (1st)
-22.8% DVOA (4th)
2016
127.2 yards/game (29th)
.92 touchdowns/game (22nd)
4.2 yards/attempt (19th)
-3.5% DVOA (22nd)
We may have found the culprit …
Comparing the '15 and '16 Denver Broncos is like comparing identical twins. At first glance, it's difficult to tell them apart, but if you look long enough, you'll begin to notice a few clear differences.
In this case, that difference is the run defense.
Last season, you could make the case that the Broncos were the best run defense in the NFL — they were certainly in the top five. This year, though, things couldn't be more different, as Denver is giving up almost 40 more yards per game on the ground.
The run defense is legitimately bad, and that's scary, because the Broncos haven't had anything "bad" about their defense in a long time.