Pass Offense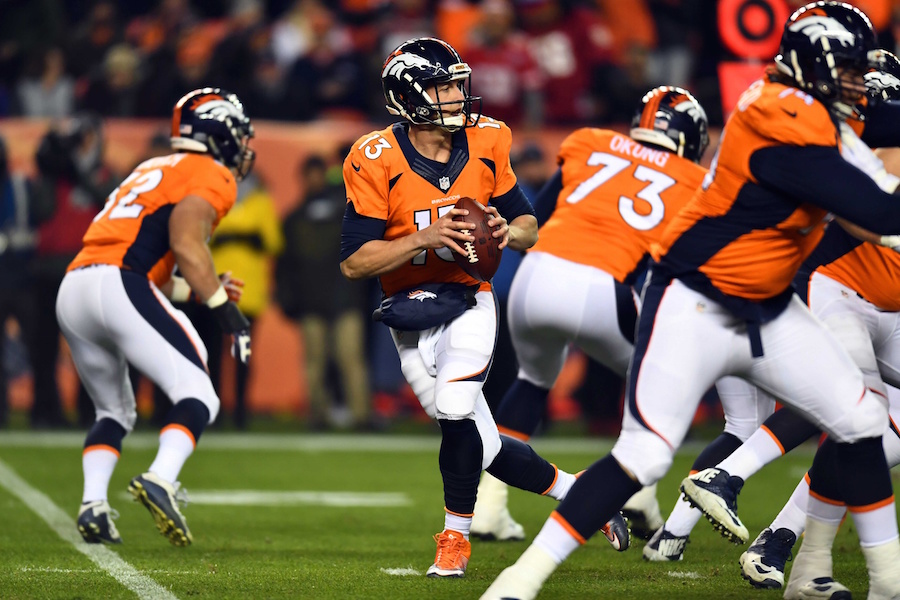 2015
248.1 yards/game (14th)
1.19 touchdowns/game (28th)
1.44 interceptions/game (32nd)
-3.2% DVOA (25th)
2016
234.2 yards/game (19th)
1.38 touchdowns/game (18th)
.62 interceptions/game (10th)
-3.6% DVOA (22nd)
Well, what do you know? The Trevor Siemian-led passing attack might actually be better than the Peyton Manning-led passing attack.
Of course, I'm sure there will be plenty of you that will dispute that idea on principle alone, but the stats back it up. While Manning's Broncos threw for more yards per game, Siemian's Broncos threw more touchdowns, less interceptions and had essentially an equivalent DVOA from Football Outsiders.
But it's that interception number that's most important.
We forget, because Manning won the Super Bowl and all, that the Manning-led passing attack was extremely ineffective, too, and when coupled with the 1.44 interceptions per game (worst in the NFL and over twice as many as this year), there's a real case to be made that Manning's offense was more hurtful than anything Siemian has done this season.
Did Manning bring things to the game mentally that Siemian can't even begin to compete with? Sure. But he also turned the ball over at a higher rate than anyone in the NFL.
The quarterback play is certainly a problem in Denver, but not any more so than it was last season.