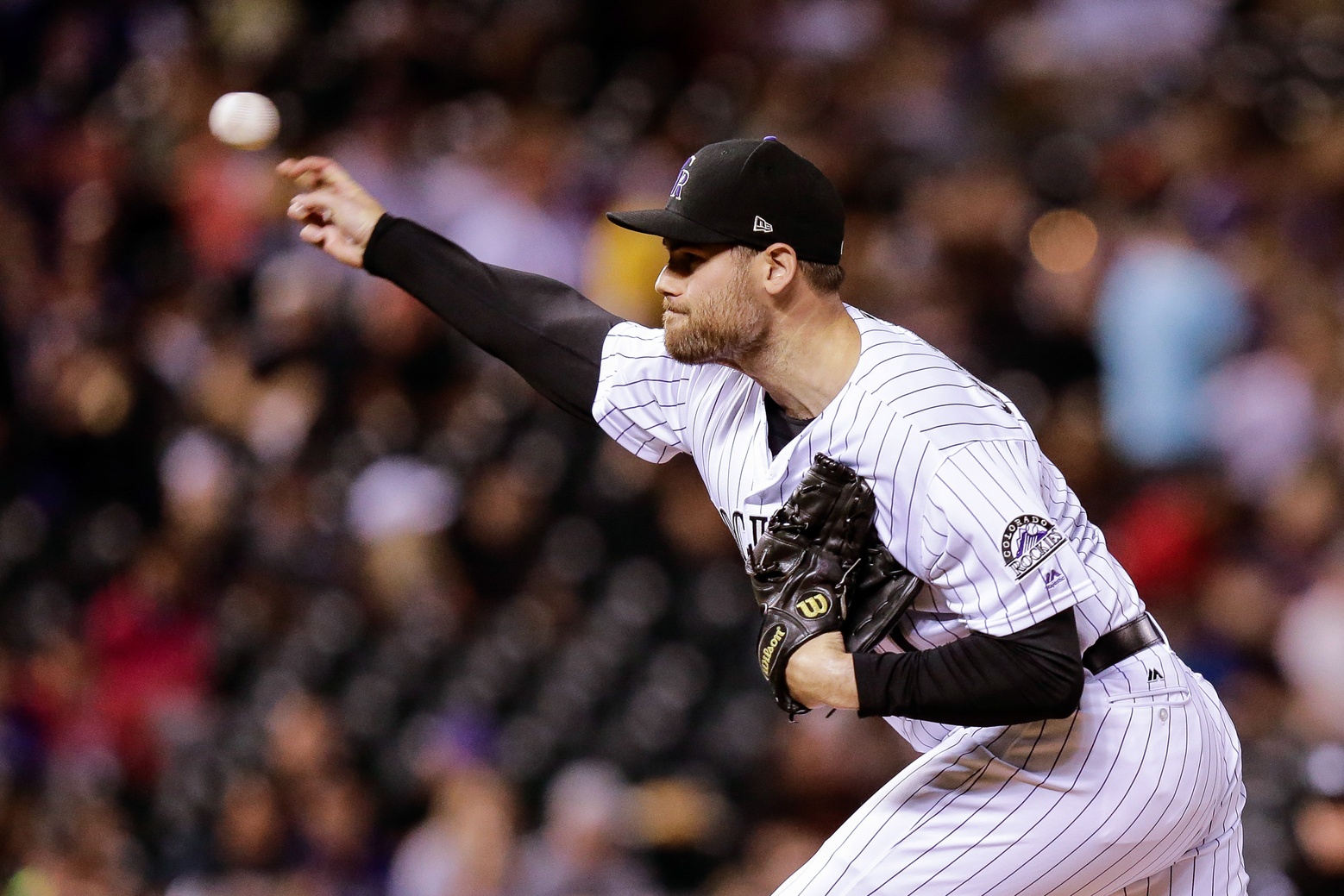 With the 2017 season winding down, the Colorado Rockies (72-60) are vying to make the postseason for the first time in nearly a decade. Propelled by their blend of youth and experience, the Rockies are currently penciled in as the second National League Wild Card team.
If the Rockies want to make the postseason, their bullpen will need to continue to take care of business as they have for a majority of the season.
Relief pitcher Adam Ottavino has had an up-and-down year, but has been spot on in recent times and says he's feeling good as the Rockies embark on their postseason push.
"Healthy, mechanics are right," Ottavino told Ronnie Kohrt and Aniello Piro of The Morning Blitz in the latest installment of the Blitz Podcast. "Feel good, feel confident. [I'm] happy with how it's going."
In Tuesday's 7-3 victory over the Detroit Tigers, Ottavino worked a clean ninth inning to solidify the win for Colorado. His slider was as electric as it's been all season and left Tigers hitters scratching their heads.
Opponents are hitting just .154 off Ottavino in his last four outings. He has not surrendered any runs in that span.
If he can maintain that consistency, Ottavino can be a difference-maker for the Rockies heading into the postseason.
"I know me personally, [I'm] pretty ashamed about the way I pitched for a while this year and embarrassed about it," Ottavino said. "I wanted to really have a good second half and finish strong and try to really contribute any way possible. Just trying to do that and help out where I can."
Listen to the full interview with Ottavino, as well as some thoughts on the Rockies moving forward this season, in the podcast below.
Catch The Morning Blitz every Sunday morning from 8 am -10 am on Mile High Sports AM 1340 | FM 104.7 or stream live any time for the best local coverage of Colorado sports from Denver's biggest sports talk lineup.