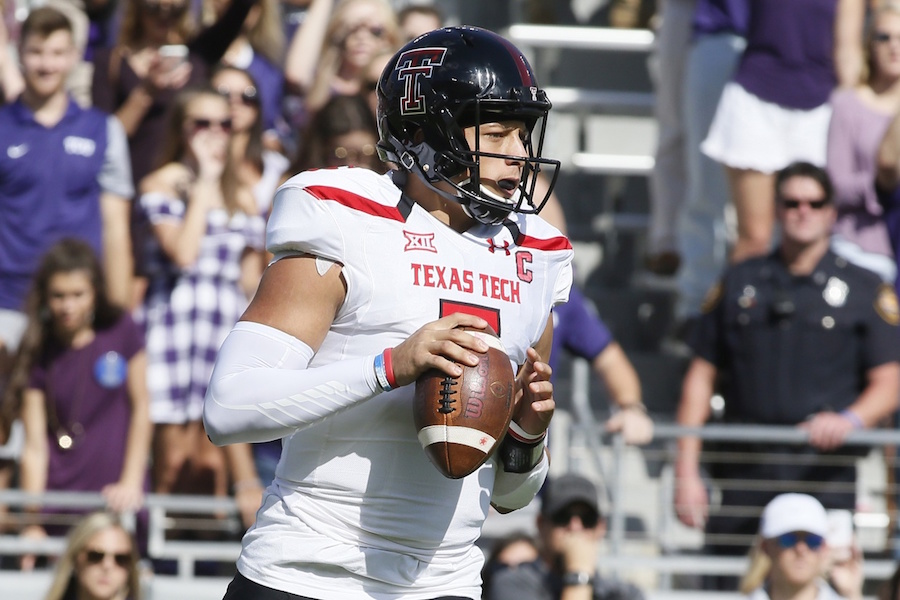 If the Denver Broncos are going to get back to the Super Bowl, they will have to go through the Kansas City Chiefs, winners of the AFC West last year. Here's what the Chiefs did in this year's draft that Broncos fans need to know…
Overview
Kansas City sent a message to the league with their draft selections in 2017. Simply put, they feel content with the roster that led them to the playoffs in 2015 and to the AFC West crown in 2016. The Chiefs are a complete team up and down their roster, if if their quarterback still draws eye rolls around the league. Perhaps with that in mind, they went to work in the 2017 Draft with a long-term plan in mind, because their first pick is no guarantee.
Most notable pick – Patrick Mahomes, QB, Round 1
In a weaker draft class, it's my opinion that each of the quarterbacks that heard their named called in Round 1 was a bit over-valued. The selection of Mahomes was a move made for next season and beyond with Alex Smith still entrenched as the starter. Mahomes brings a lot of physical gifts to the Chiefs, but how well he grasps the intricacies of a pro offense will determine if he will pan out in the NFL. He's got all the talent, but can he master a pro-style offense as entrenched as Andy Reid's? Quarterback selections can be front-office killers, so the Chiefs pushed their chips to the middle of the table in a big way with Mahomes in the fold.
Head scratcher – Leon McQuay, DB, Round 6
Any pick past the fifth round can't be considered a reach, but with each member of the Kansas City secondary coming back from last year, you can't help but wonder if this a case of taking the highest-rated player on their board. McQuay can play safety and defensive back and could find some time on special teams if he makes the 53-man roster.
Final Thoughts
The Chiefs made moves with an eye towards the future with the selection of Mahomes, second-round pick Tanoh Kpassagnon (DE, Villanova) and fourth-round choice Jehu Chesson (WR, Michigan). With only a few spots on the roster that needed repair, third-round pick Kareem Hunt (RB, Toledo) will be a nice pickup in the case Spencer Ware regresses from last year. Overall, the Chiefs did well to identify players who fit their scheme and should be considered to have had a productive draft.