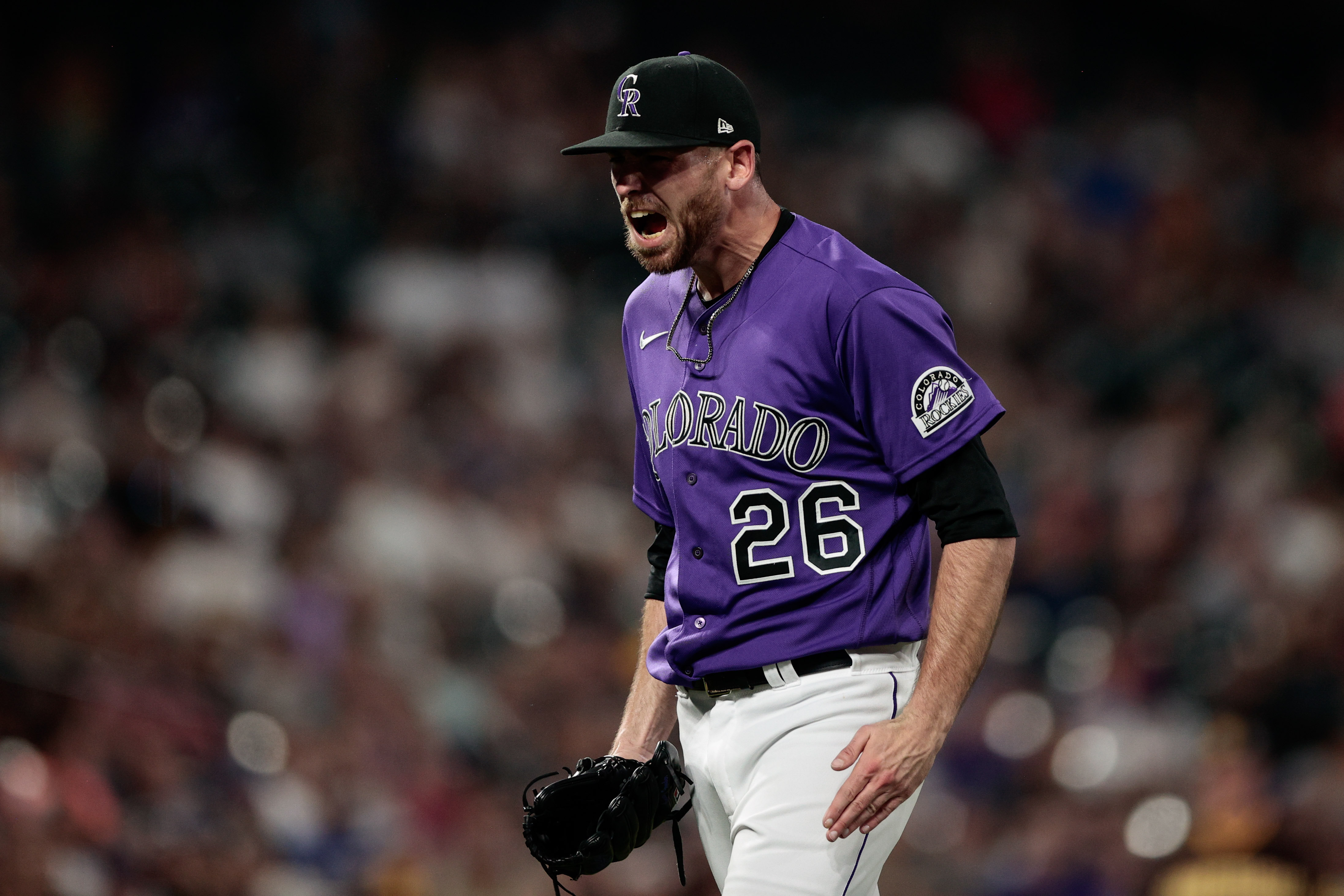 The last week or so has been especially sinister for fans of Colorado's core four professional sports teams.
The Denver Nuggets and Colorado Avalanche watched their seasons vanish in the blink of an eye, losing eight consecutive games between the two teams, which resulted in two premature playoff exits. While the Nuggets and Avs were getting tossed and turned, the Colorado Rockies endured a six-game road trip that resulted in just one win.
It has not been easy for sports fans in the Mile High City. For a minute there, it seemed like all three teams were competing to see which one could rack up the most heartbreak.
That is until one Austin Gomber took the mound at 6:40 p.m. local time for the Rockies. A buddy of mine was offered tickets to the game but turned them down due to the residual sports hangover that had set in following the gut-wrenching performances of the Nuggets and Avalanche. I don't blame him. Heck, I barely remember when the Rockies are around these days myself. But boy, did he miss a good game and one that was able to settle down local sports fans for a minute.
Gomber went on to fire off 8 scoreless innings en route to a 3-2 Rockies win over the San Diego Padres, a team he has owned the season in three starts.
Sorry if we are repeating ourselves, but @AustinGomber is nasty!#Rockies pic.twitter.com/bkeAoLvbox

— AT&T SportsNet™ | RM (@ATTSportsNetRM) June 15, 2021
The Padres are one of the most vibrant and exciting teams in baseball, yet Gomber has had no issue keeping San Diego's hitters in check, allowing just one earned run over the course of 19 1/3 innings pitched to pair with 17 strikeouts.
Monday's outing was nothing short of spectacular from the 27-year-old Gomber, who was the centerpiece in the trade that sent Nolan Arenado to the St. Louis Cardinals. Upon being traded to Colorado, Gomber put a lot of emphasis on studying teams within the National League West division so he can be prepared to face them consistently throughout the course of the season, as Thomas Harding of MLB.com notes. That preparation has paid off in a big way for Gomber this season against the Padres.
"The biggest thing I told [catcher Elias] Díaz before the game was we'd had success against them two times, so we had a blueprint, but just be aware that they've seen me and might come out and make adjustments," Gomber told reporters following the victory.
Gomber made Padres' hitters look silly all night, including Fernando Tatis Jr., who punched out a couple of times. Gomber kept opposing hitters off balance with his pitch repertoire, mixing speeds and location with no degree of consistency for the opposition to pick up. The result was a marvelous performance for a city in dire need of some positivity in the sporting world.
Interestingly enough, Gomber has thrived at Coors Field this season, owning a 0.95 earned run average in five starts at altitude. It's a small sample size, but Gomber's recent performance has been impressive and brings good energy to a club searching for its identity moving forward.
Last 7 starts overall: 1.27 ERA. Sub .200 AVG and OBP against https://t.co/0LGxIrcv9f

— Rox Pile (@RoxPileFS) June 15, 2021
After a week of what felt like never-ending losing, Gomber managed to settle the city down for a few hours with a good ole' fashioned 8 inning shutout. Denver Sports fans were fed up with the shortcomings of the Nuggets and Avalanche, and Gomber managed to calm their nerves for a moment in time by making quick work of one of the most exciting teams in baseball.