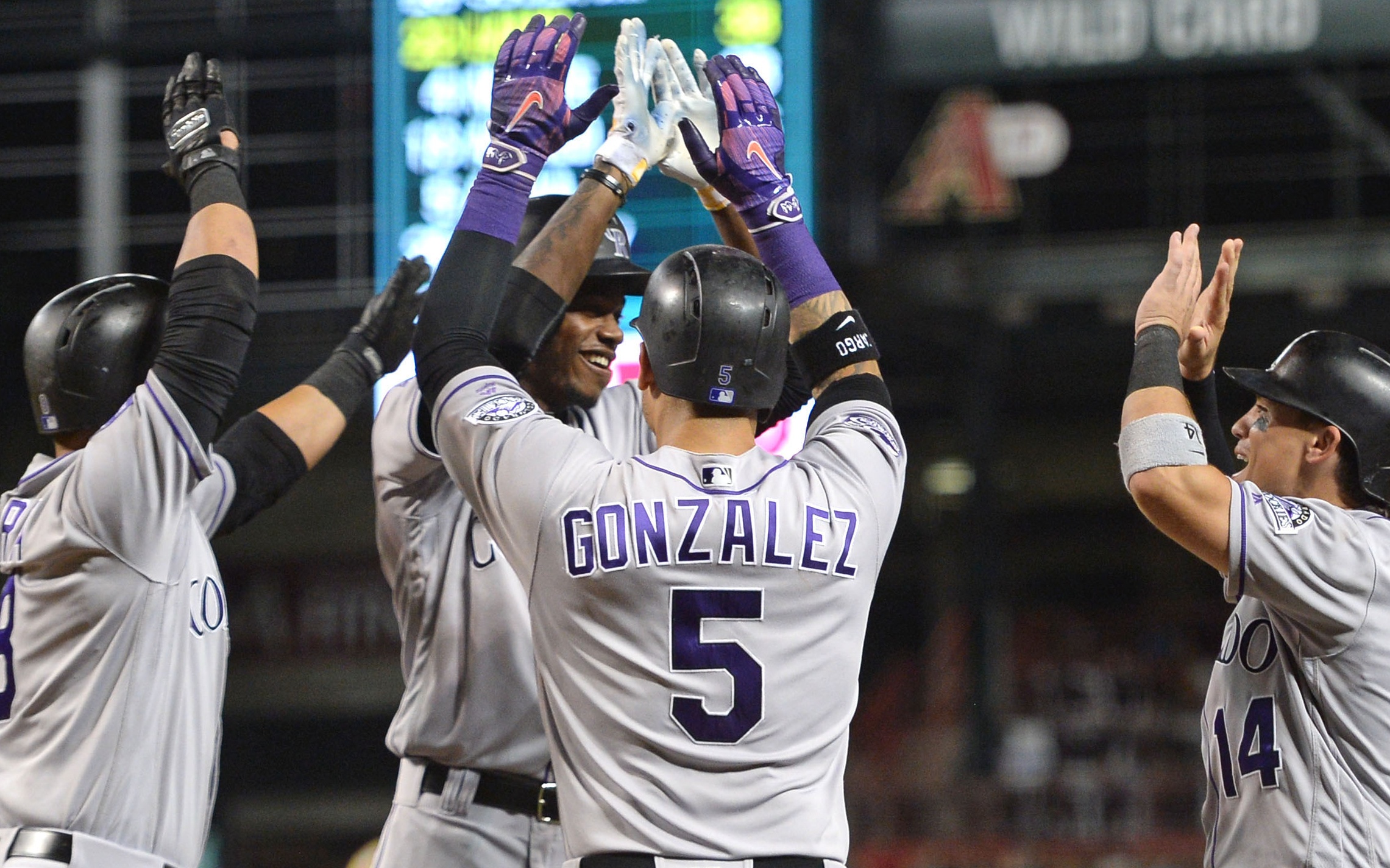 Colorado is in contention, both for the NL West and the pennant.
The Colorado Rockies (52-45) went into the All-Star break riding the high of a five-game win streak. If there were any concerns over whether the four-day layoff would impact the team's momentum or dim their fire coming out of the break, the Rockies quickly erased that doubt with a dramatic 11-10 victory over the Arizona Diamondbacks (53-45) Friday night.
Giving up double-digit runs was clearly not ideal, but there is no reason for the Rockies faithful to panic just yet, especially after how well the pitchers performed in the weeks leading up to the All-Star break. Prior to Friday night's victory, the last time the Rockies gave up more than ten runs was in a 12-2 loss to the New York Mets on June 18 and Colorado only gave up 11 runs total in the most recent three-game sweep over the Seattle Mariners.
What was really impressive about the Rockies' performance Friday night was the club's ability to come up with timely hits. Colorado was 3-of-11 with runners in position, but five different players finished the night with at least one RBI, while Nolan Arenado and Ramiel Tapia each finished with four apiece. As a team, the Rockies' OPS was .990 and six of the 11 runs were scored with two outs. Simply put, the Rockies got it done at the dish when the game was on the line.
Obviously, there is still plenty of baseball to be played this season, so one cannot put too much stock into a single performance. But, looking back at the last month, the Rockies are 19-10 since June 15 and have played like a ball club that is capable of competing for the pennant.
In the course of a 162 game season, the best baseball teams sort themselves out over time. Winning a gritty contest like the Rockies did Friday night is crucial in a tight division like the NL West, where there is almost no room for error. The Rockies may not have looked like a contender in the early part of the season, but if the rotation matches the production of the first half or improves and the team hits like it did Friday night, there is no ceiling for what this team can accomplish.
The talent has always been there. The Rockies are finally living up to their potential.