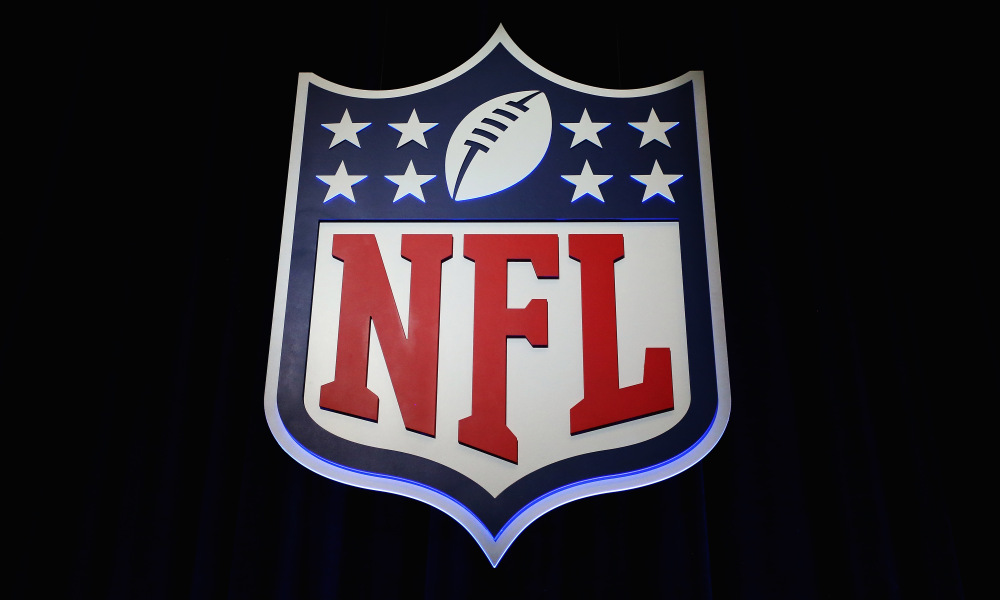 For a sports league that dominates the discussion for most of the year, you'd think the NFL would be far more prepared for the potential devastating impact of COVID-19 infections. And with examples set (good and bad) by other leagues, we just assumed Roger Goodell was watching and learning what worked and what didn't.
Well, apparently Goodell spent the summer at the beach because COVID-19 cases started popping up like weeds in the NFL over the last few weeks, putting many games and maybe even the season in doubt.
We all know the story of the bubble boys: The NHL and NBA successfully pulled off the conclusion of their respective seasons by closing ranks and playing their games in pristine environments supposedly shielded from the ravages of the coronavirus. It was a sacrifice for the players to be away from their families but it paid off. A Stanley Cup champ was crowned (suck it Stars) and an NBA one will be soon (Suck it Lakers?). And along that several month ride, no players contracted the virus. The bubble worked and worked so well that when a high profile player like Connor McDavid unfortunately caught it well after he had left the safety of the bubble, it seemed like a failure.
The bubbles were a sacrifice but it worked and what we thought was a longshot to happen back in March, got done because of the work those leagues put in to make it happen. It was a mirror for what wasn't working in the real world and should have been an example for all of us but especially any leagues wanting to complete their seasons. But this may come as a shock, after the great example set by basketball and hockey, MLB and the NFL did not take it to heart.
I hope you were sitting down for that.
MLB had several teams fall under COVID-19's dreaded grasp and there were points during baseball's abbreviated season that we all felt it would fall apart at any moment. But in baseball it's easy to make up missed games and while there were way more double headers than expected, they got it done. And despite a rocky couple of weeks, we're currently smack in the middle of the run to the World Series.
Verdict: MLB got a little lucky, but was able to pull it off despite not doing a very thorough job.
But NFL football is a different animal and the games just can't be made up quickly or tacked on the next day like baseball. Football is too physically demanding for that and thus makes for a rescheduling nightmare. The NFL adopted a business as usual attitude and it may be starting to blow up in all of our faces.
Verdict: Too early to tell, but don't book that return Super Bowl trip just yet, Chiefs fans.
The Titans were the first to fall to COVID-19 and its game with the Steelers was bumped to a few weeks in the future while its game with the Bills is scheduled for Tuesday. Football on a Tuesday?
But that isn't even the main story here.
A LOT of Titans players came down with COVID-19 and it's coming out now that the team flaunted protocols and will essentially bring any summary judgment down on themselves. With the team's next game in limbo, this whole thing is a swirling cluster fest of irresponsibility, regret and shame.
So how could have the NFL done it differently? Well, they could have taken it seriously for one. There was a lot of mask talk and disinfecting sprays but beyond that they seemed more interested in getting fans back in the seats than making sure there were games for them to even attend. Then, a lot of fines were handed out for not wearing masks but the gesture seemed as empty as Chargers games even with the cardboard cutouts.
The NFL could have easily gone full bubble and played several games at various locations but that seems more and more unlikely after what the hockey and basketball players went through. Failing personal responsibility, a modified bubble should have been implemented. I could write a whole other piece on how that would be accomplished, but even a half-assed plan would have helped to keep the season on track.
We all risk catching the virus going out into our daily lives, but if the NFL was serious about completing this season, they should have put a clamp on any of its player's ability to catch it. It seems like it's pretty easy to safeguard yourself against COVID-19, but obviously there are things out of your control. What's in the control of the NFL is keeping its player isolated to avoid catching it. I know, I know. Tough sell telling the players they have to shut themselves off from the rest of the world, but if completing the season is important to the league and the players, they should have done just that.
Football is America and that's precisely why it will run the risk of being the first American sport to not finish its season due to the pure hubris it's exhibited since the start of the season. Americans seemingly won't take the virus seriously and we're still in the thick of it. And if the NFL won't take it seriously, they all may be sitting home by Christmas watching soccer.
Silver lining? Don't book that return Super Bowl trip just yet, Chiefs fans.
How about some gambling on the games that might be played?
Carolina +1.5 at Atlanta. Over 54.5
I don't think I'm going to necessarily play these together because most of parlays have been running afoul like the Titans season. But I like the Panthers to win this or keep it very close. And Atlanta will shake off their poor performance at Green Bay and get back to scoring a lot of meaningless points.
Eagles +7.5 at Pittsburgh
Philly is starting to play a little better and we're still not sure if the Steelers are a good team. They had the week off unexpectedly so they may have a little rust. Probably just enough rust for the Eagles to cover that +7.5.
Browns +1 v Indianapolis
Sometimes getting these bets in early is the key. This was at +2 and now has narrowed to +1. I still think Indy's offense is mediocre to bad and the Browns, while being the Browns, are starting to put it all together.
Houston +6 v Jacksonville
That post-fired coach bump is just what the Texans need to get back on track. I like the Jags and some of what they've been doing this season, but let's face it, they're pretty bad. The Texans beat them by a TD pretty easily here in the post BOB era.