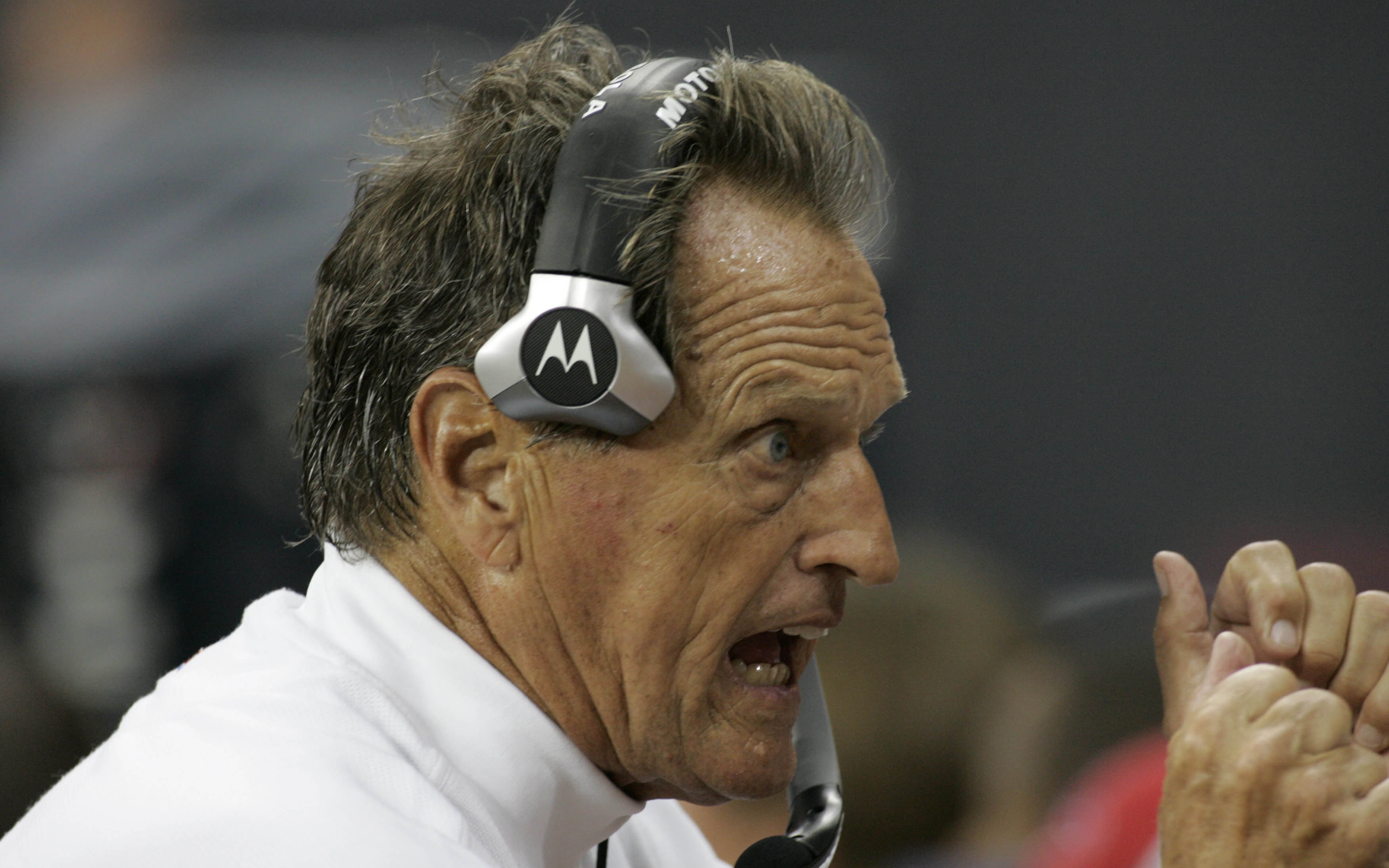 Rest in peace to one of the greatest coaches in Denver Broncos — and NFL — history, Alex Gibbs.
Gibbs, who was 80 years old, passed away on Monday night.
But, with any hope his legacy will outlive his physical existence here on earth. And one way the Denver Broncos can, and should, honor him is by putting Gibbs' name up on that Ring of Fame around "New" Mile High Stadium.
Pat Bowlen may have already announced it if he were still alive and running the Broncos.
Why? Because Gibbs was not only a long-tenured Broncos coach, teaching offensive linemen for 14 years in the Mile High City, he was also instrumental in Denver's back-to-back Super Bowl wins and changed the NFL forever.
Gibbs was actually first brought to Denver in 1984 by Dan Reeves, and found his way back to the Mile High City in 1995 as the offensive line coach under Mike "The Mastermind" Shanahan. Reeves and Red Miller are both in the Ring of Fame, and Shanahan should be there as well. But that's another take for another day.
No matter that he was "only" the offensive line coach, he was one of the greatest coaches in Broncos history. Partially for the way Denver dominated in the trenches on their way to two straight Super Bowl wins, the franchise's first in its nearly 40-year history at the time.
Terrell Davis almost certainly wouldn't have been a Hall of Famer if it weren't for Gibbs' offensive lines. And Gary Zimmerman was able to extend his Hall of Fame career thanks to the coaching of Gibbs, too.
As for Davis, his career started out as a storybook, making the team with a huge hit on a kickoff in Tokyo. The former sixth-round pick went onto enjoy four straight 1,000-plus yard seasons, and was one of only four backs at the time to hit the 2,000-yard mark in 1998.
"He was perfect for what we wanted," Gibbs told the Athens Banner-Herald in 2020 per DenverBroncos.com. "He was the best running back for a short period of time that I saw in the league. We were at our peak when he was in the backfield."
Davis was the best back in the league in 1998, leading in yards, touchdowns (21) and yards per carry (5.1) that year. And then the legend ran for 156 yards per game and three touchdowns in the playoffs, including the historic Super Bowl XXXII win.
None of that happens without Tom Nalen, Mark Schlereth, Zimmerman and Co. up front, led by Gibbs.
Gibbs' coaching was instrumental in NFL history because he created the revolutionary zone blocking scheme. Instead of having a specific assignment on every play, linemen were allowed to pick up whatever guy was in their way. Denver's offensive line utilized "smaller" linemen who weighed in under or around 300 pounds and were much more mobile and agile than contemporary linemen of the day. It was innovative because conventional logic was the bigger man would win in the trenches.
But Denver, and Gibbs, proved that to be outdated thinking.
The Broncos' linemen moved in unison, right or left, to surprise and overwhelm opponents. They were the first to do it, the best to do it, and their success with zone blocking permeated through the entire NFL. Every team has used it at some point, and many still do from time to time.
It was so successful a scheme, the Broncos enjoyed 1,000-yard rushers seemingly every season with Gibbs as O-line coach, and the names weren't as famous as Davis. Olandis Gary, Mike Anderson, Tatum Bell and a guy named Reuben Droughns all hit the coveted milestone during Gibbs' tenure.
"He had a way of developing camaraderie and accountability toward one another that was unmatched in my career," Schlereth explained of Gibbs.
During Denver's Super Bowl XXXII run, and in 1996 as well, the offensive line refused to talk to the media, which was Gibbs' idea, as explained in this awesome piece on Sports Illustrated:
"Prompted by their iconoclastic position coach, Alex Gibbs, who makes Robin Williams seem calm, they swore off interviews in the interest of unity and ego control. The Orange Hush created a kangaroo court in which fines ranging from $5 (for being quoted in a newspaper story) to $5,000 (more on that later) were routinely handed down, with the money funding an off-season party."
In every metric, every judgement of him, Gibbs was a revolutionary thinker and leader of men. He commanded his players' respect and got them to play in a new system, which he invented.
Brandon Thorn, who's an offensive and defensive lineman analyst, called Gibbs an "All-time great OL coach."
Denver should honor their greatest-ever line coach — and likely greatest position coach, period — by putting Gibbs' name up on the Ring of Fame.