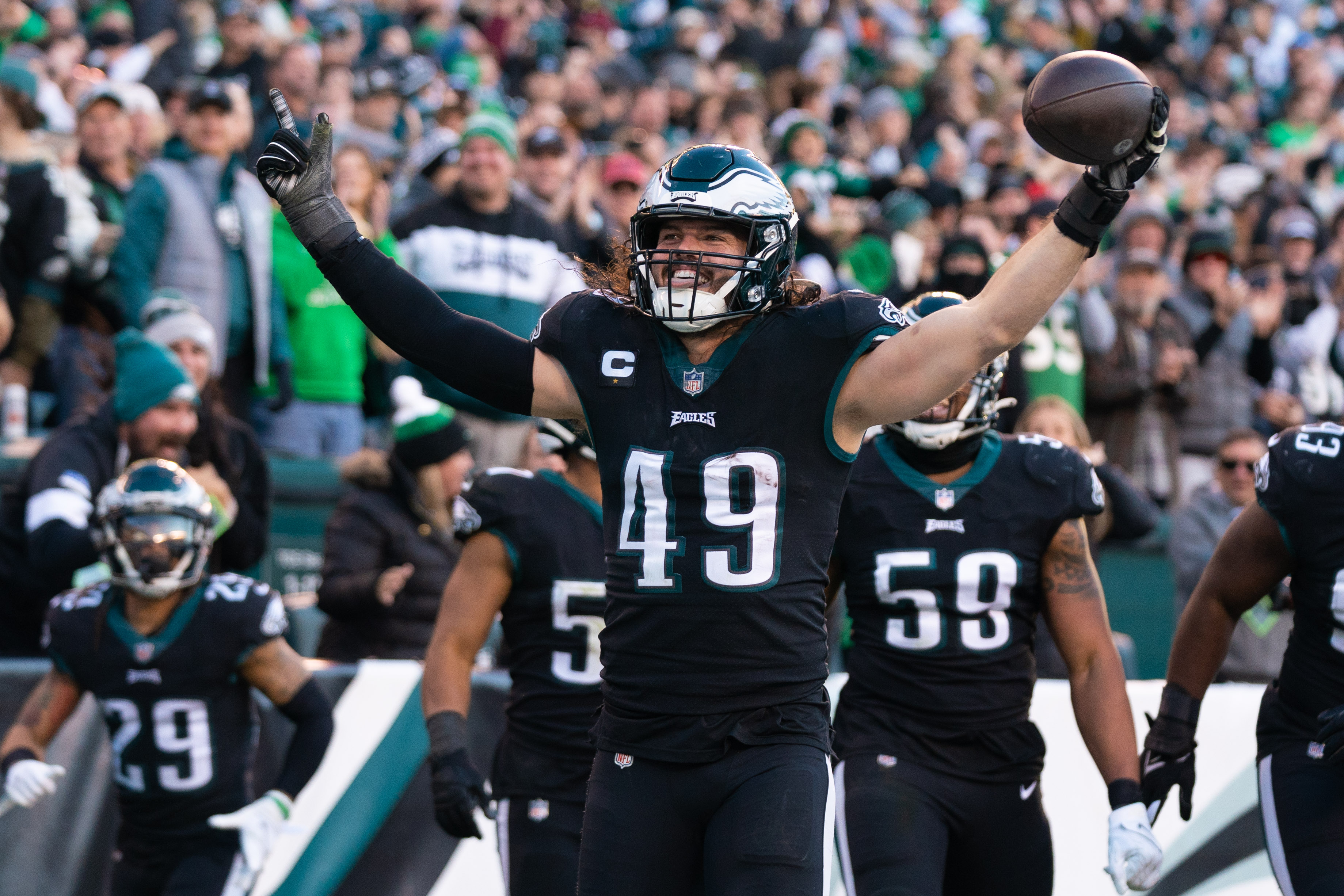 Inside linebacker has long been a position of weakness for the Denver Broncos, but in 2022, they have a chance to reverse that history and turn it into a position of strength.
Baron Browning emerged as a high-end player as a rookie, and Josey Jewell — who has been one of the league's best linebackers over his last 10 games — is set to return to the lineup after suffering a season-ending pectoral injury. Bargain-bin find Jonas Griffith is also intriguing.
Now, free-agent signing Alex Singleton will join that crowded position group.
Despite the potential lack of opportunities, the Broncos were intriguing to Singleton because they appear to be a team on the rise, thanks to the signing of Russell Wilson.
"I think you guys have all seen what the Broncos have done over the last month and where they were coming into this offseason," Singleton said, when referencing what impacted his decision to choose Denver. "It's obviously an enticing and a really exciting place. I want to be some place where I'm respected as a player with what I can do and what I can bring to an organization. Over the last week talking to teams and talking to personnel, this was one of the places that showed me the most respect and showed me what I'm able to do for them. The second that happened, it was a pretty easy decision for me to make to want to come here. I'm here to compete and I'm here to do everything I can to make this the best team in the AFC West and the best team in the NFL."
In order to accomplish that goal of becoming the NFL's best team, Singleton is willing to do whatever is required of him, even if that means primarily contributing on special teams.
"[Special teams] is how I've put my foot in the league," Singleton told the media, during his introductory press conference. "It's how I finally got off the practice squad and [how I] started playing games in this league. First and foremost, you can play every defensive snap, but I think there's a third phase to this game for a reason. It's important. You always want to be on a competitive team and starts with how your special teams play fuels your offense and fuels your defense. As a leader in Philly last year for that specific unit, [I tried] to bring a culture. I've learned how I like the game to be played in that phase, [and I want to] bring that here to contribute and be part of that. Like you said, they emphasized it, and I'm excited to be part of it."
That should come as music to the collective ears of Broncos Country, who have long had to watch one of the league's most inept special teams units on a regular basis.
With him, Singleton brings an attitude that should quickly infatuate the fanbase.
"If you turn on the tape, I think I made plays," Singleton said, when describing what he's going to bring to Denver. "I got after it. I think the biggest thing was always giving 100-110 percent no matter what the situation was and no matter what part of the game we were in. [It was about] always making sure I could give everything I could for the organization to win football games. I'm excited."
For the first time in a long time, all of Broncos Country is excited.