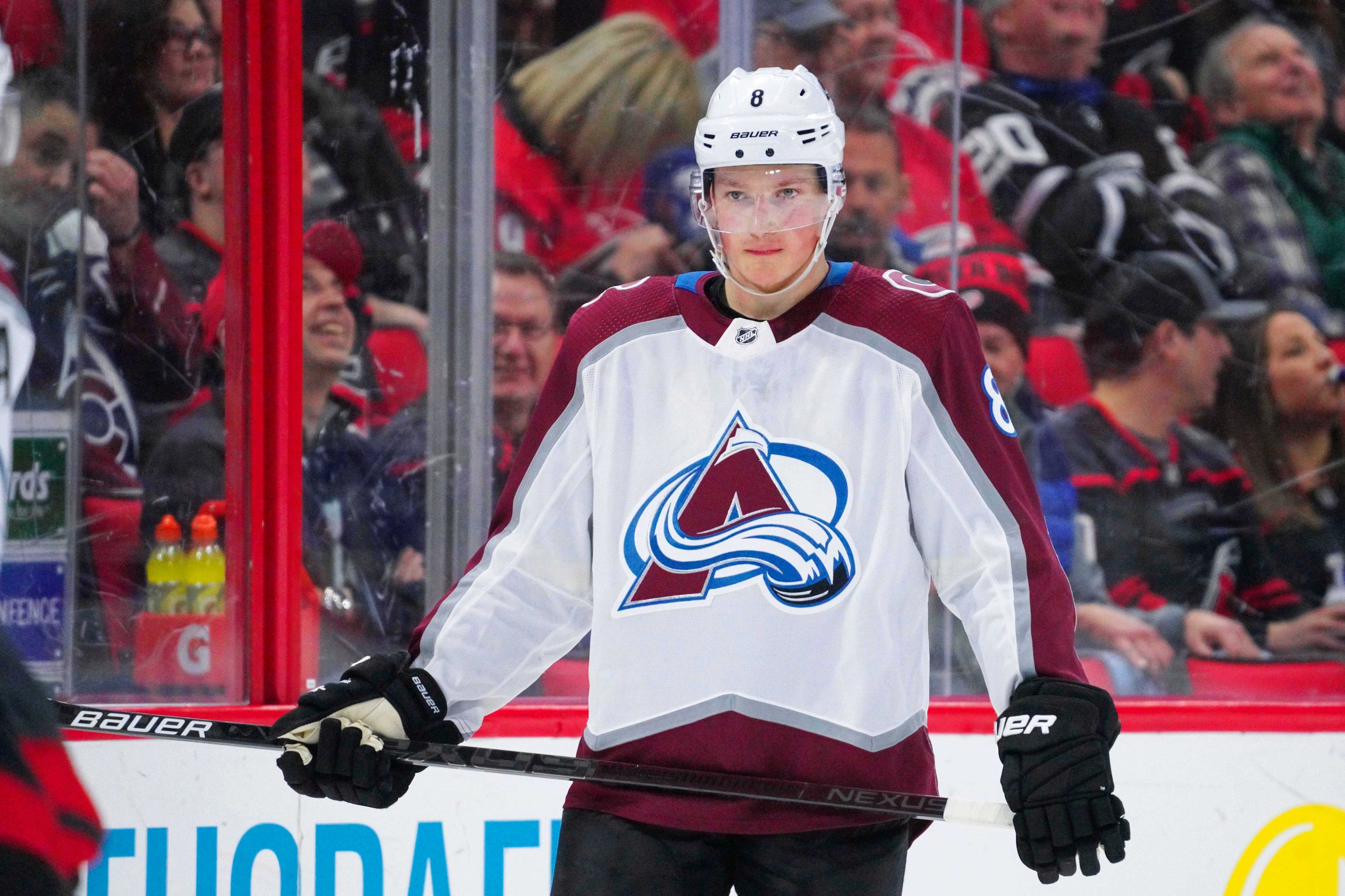 When the Avalanche chose to sign Cale Makar and play him during the 2019 Stanley Cup playoffs, the topic of his second contract quickly became a story.
The University of Massachusetts star sophomore was fresh off an NCAA-championship game showing and a Hobey Baker Award-winning season in 2019. And then he instantly made his mark in the NHL, scoring a goal in his first career game and finishing the playoffs with seven points in 10 games.
But just by allowing Makar to participate in Colorado's 2019 playoffs, it burned the first year of his three-year, entry-level deal, and Avs general manager Joe Sakic was willing to accept that. But what Sakic wasn't expecting was the ramifications of what the coronavirus pandemic and the flat salary cap that was announced during it.
Contracts around the NHL, both for restricted and unrestricted free agents, have looked nothing like those given out before the pandemic pause in March. It's unreasonable to compare anything signed before the pandemic to anything signed during this offseason.
Alex Pietrangelo, former St. Louis Blues captain, is an example. In free agency, the 30-year-old defenseman signed a seven-year deal with an annual average value (AAV) of $8.8 million with the Vegas Golden Knights on Oct. 12. His new deal came just over a year after the 2019's top free-agent defenseman, Erik Karlsson, re-signed in San Jose for eight years with an $11.5 million AAV.
The comparison is not to argue that Pietrangelo is better or as good as Karlsson has been throughout their respective careers. But the reality of the situation is that had it not been for the pandemic, Pietrangelo likely would not be making $2.7 million a year lear less than Karlsson.
Back to Makar, and the decision Sakic has to make with the young star who turns 22 on Oct. 30.
The biggest comparable to Makar is Thomas Chabot, a defenseman in Ottawa, who signed an eight-year $64 million dollar deal after recording 70 points in his first 134 games.
Even with the flat cap, it will likely take more than $8 million per year to lock up a future star like Makar. But the financial impact of the pandemic will perhaps bridge the gap between Chabot's deal and Makar's next contract. Makar has played 82 games in the regular season and playoffs. His 71 points (17 goals) is already more than Chabot's 70 points before he signed his big-ticket deal.
Even though Makar's rookie contract runs through the upcoming season, the possibility of exposing a generational talent like him to a potential offer sheet is real. So Sakic surely has a decision to make before next offseason. But there are a lot of questions that need to be answered.
How does the pandemic affect a long-term deal for Makar? If for example, Makar was well on his way to an eight-year $80 million deal, does the flat cap eliminate a portion of that total value? Or does Makar and his agent choose to sign a short-term bridge deal while the NHL recovers from the pandemic before cashing in on an even bigger number in a couple of years as a restricted free agent?
If Makar and the Avs decide a long-term extension is the best option, is it fair for Makar to have to pay for the pandemic? Or is a change in structure, but similar value, the answer to all of these questions?
Like many contracts handed out during this offseason, Makar and the Avalanche can work out a backloaded deal. Pietrangelo, for example, is set to make $18 million over the next three seasons. But years 4-6 of his deal will pay him $34.8 million — an allocation that is clearly an outcome of the pandemic.
Whichever way the Avs choose to navigate this new deal will change the course of the teams' cap situation for the foreseeable future. That was already going to be the case. This contract was always going to be big, impactful and franchise-altering. But with the pandemic and flat cap, the stakes are now much higher. The outcome could be more beneficial or more dire.