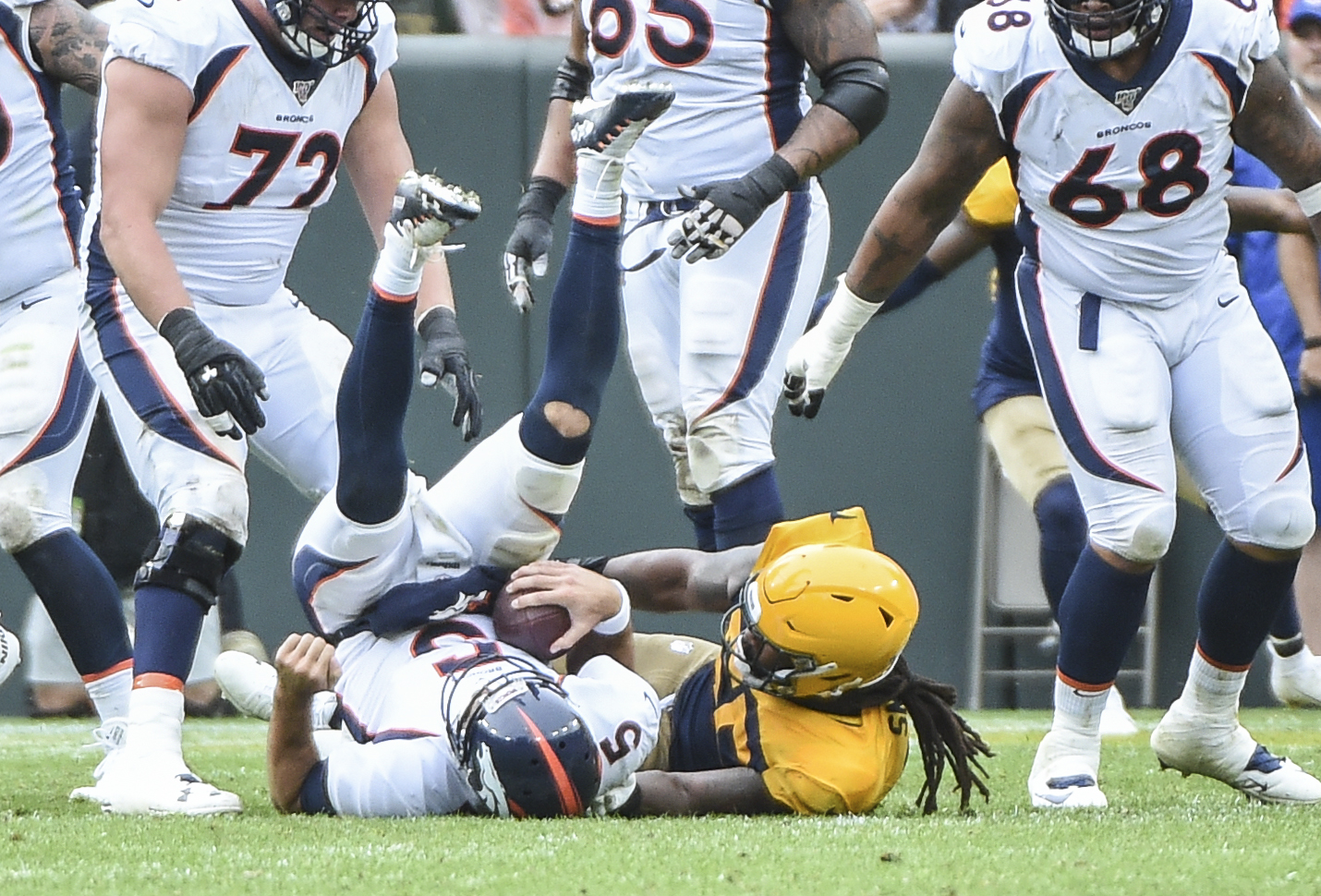 Another poor performance from the Denver Broncos as a whole on offense and defense against Aaron Rodgers and the Green Bay Packers has dropped Denver to 0-3 in the standings.
Sunday's loss once again saw Denver fail to sack the opposing quarterback or create a turnover, Broncos Blitz podcast host Ronnie Kohrt talks about Denver's failures on defense and the miscues on offense.
Kohrt also reads fan reaction from social media and looks to solve the issues that plague Denver on all phases of the game.
Joe Flacco turned the ball over multiple times that lead to critical Packers points, is Flacco to blame for the offensive issues? Kohrt goes over the offensive pros and cons on the latest edition of the podcast.
Click here to listen to the full Broncos Blitz podcast with Ronnie Kohrt.
You can follow Ronnie Kohrt on Twitter for more news regarding the Broncos by clicking here and catch up on latest conversations about the Broncos, or listen to the podcast below.
Click here to listen to past episodes of the Broncos Blitz podcast and access the Broncos Blitz archived vault.