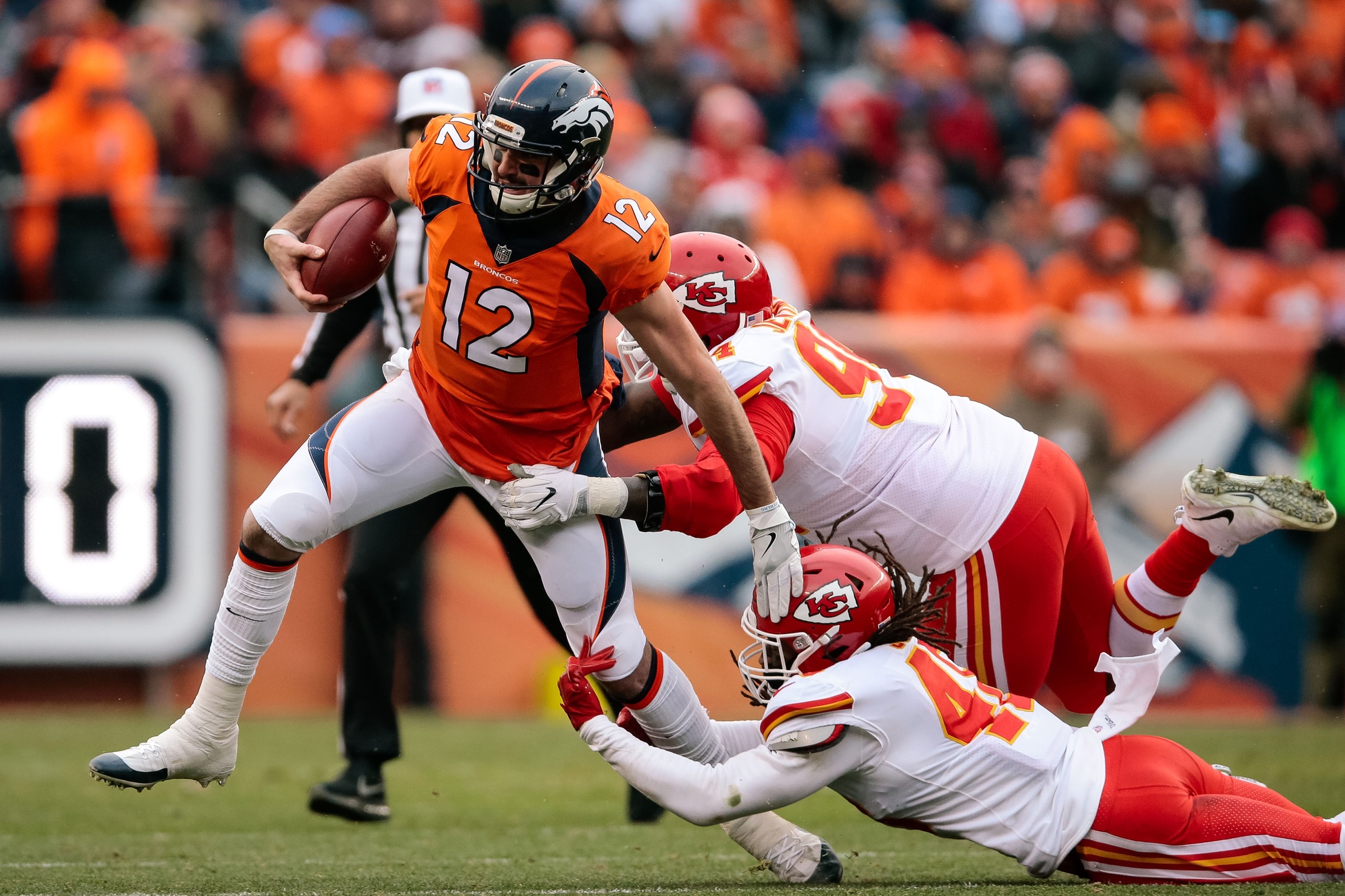 The Denver Broncos are currently looking down the barrel of arguably the most important draft since they selected Miller with the second overall pick in 2011.
The draft picks haven't been as important since 2011, but the Broncos are feeling the pain from those misses now. But they can't afford to miss on this year's draft. This year's draft is the one that could potentially set them back for the next five years, or help them work their way back into contention.
When the Broncos added quarterback Case Keenum in free agency two weeks ago, they muddied their draft plan up a bit. "I can't say," head coach Vance Joseph said on whether he thinks the Broncos will draft a quarterback. "Right now we've got three guys on our roster that we feel really good about. Obviously, the draft is coming up and we'll see."
If the Broncos were to draft a quarterback at five, that wouldn't look great for Paxton Lynch, the quarterback the Broncos took in the first round of the draft just two years ago. According to Joseph, Paxton still needs some more time to figure this whole NFL thing out.
"I think Paxton is a factor. Paxton's had four, five starts and to deem Paxton not capable, that's no fair." Joseph said. "Obviously it's an age of instant gratification for all of us—for the media and [everyone]—but it takes time to [be a] good quarterback in this league. I think once Paxton gets more time he's going to get better as a quarterback. By no means is Paxton Lynch done. By no means at all."
The Broncos are living a current "what if" with Lynch, and they can't afford to botch this draft and leave Broncos fans wondering "what if" for years to come.