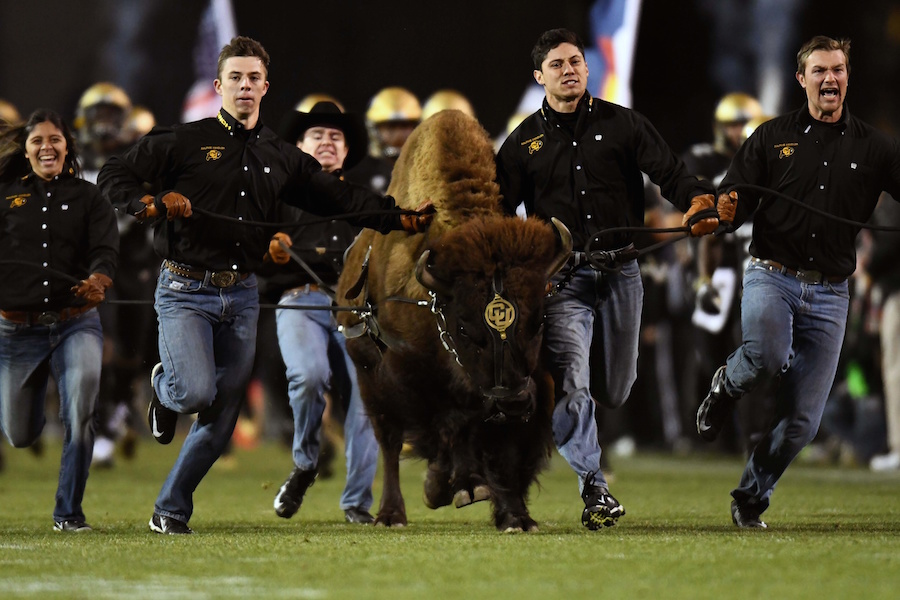 By car it takes just 7 hours and 40 minutes to get from Stillwater, Oklahoma to the Alamo Bowl in San Antonio. You jump over to I-35 and head south. Literally, that is how you get there if you have chosen to live in Still Water OK.
A nice, slow drive through Oklahoma City, a wave left to your Sooner friends in Norman. Through Fort Worth, speed past that mess that is Waco, cruise down through 'Longhorn Country' in Austin and before you know it you are there. The Alamo Bowl. With hardly an "Are we there yet?"
Just 7-plus hours of brown buffalo grass, oil pumps and cows. Hard to imagine that a land like this is packed plumb full of four- and five-star high school football talent.
Oklahoma State has earned a bowl game bid for 11 straight seasons. That is the 11th-longest current bowl game streak. Ove the past 10 seasons, since 2006 when they beat Alabama in the Independence Bowl, 34-31, the Oklahoma State Cowboys have gone 6-4 in games that come with gift bags. In those 10 years of bowl appearances, the Pokes have beaten Arizona, Stanford in OT, Purdue, Indiana, and Washington. The Oklahoma State Cowboys are consistent. They win more than they lose. They have been here before, and know the path. They don't need navigation or Siri, they just take I-35 south. If recent experience and travel distance was everything, Colorado would be in for a long day.
For Coloradans, the trip to the Alamo Bowl is not so easy. It's roughly 15 hours, depending which way you go. You don't dare ask "Are we there yet?" until at least the exit for Odessa. But let's be honest; the trip to the Alamo Bowl has felt much longer than a 15-hour car ride.
The Buffaloes have not been to a bowl game since 2007, when they lost in the Independence Bowl to Alabama, 24-30. Since that time the Crimson Tide has won four national championships. In that same time the Buffs have had six seasons with four or less wins. Fifteen hours through the panhandle is nothing.
The Buffs have gone to the Alamo Bowl once before. An overtime loss to Wisconsin in 2002, 28-31. Despite their recent drought, Colorado has actually gone to more bowl games in their football history, two more in fact, with an overall bowl record of 12 wins and 16 losses.
Colorado's first bowl game was against Rice in the Cotton Bowl in 1938. Colorado lost despite the efforts of a do-everything All-American Rhodes Scholar by the name of Byron "Whizzer" White. (Nicknames are a must-have for any bowl game). The Whizzer, wizzed past Rice on a pick-six to put the Buffs up by 14, but it was all for not as Rice scored four unanswered touchdowns and beat the Buffs in the second-ever Cotton Bowl, 28-14. The Buffs have been there before, but it has been awhile. And like taking a road trip with your family, it sometimes takes a little longer because of the extra stops along the way. It sometimes seems like forever before you reach your destination.
This ride to the Alamo Bowl is roomier though. There is one less passenger in the car, and that empty seat used to belong to defensive coordinator Jim Leavitt. Leavitt, who left for Oregon's greener money, is not on the Alamo Bowl ride. His seat is vacant, and people are watching. Can the Buffs do it without Leavitt? Was Leavitt a reason for The Rise, or just along for the ride back to the top? Maybe this bowl game will answer that.
Colorado's last defeat was not desired by anyone other than Washington Huskies fans, who earned the right to watch their team play Alabama in the semifinal of the College Football Playoff. (Good luck with that.) Colorado lost to Washington in a bad way, 41-10. It was not a good look for Colorado, who in some ways is still trying to prove to critics that they are in fact back and belong with the big boys of college football.
Colorado, with a win (or even a good showing) in the Alamo Bowl has a chance to do two things:
First, they can prove that it was not Jim Leavitt alone who helped this program reach the top 10 in 2016 – that it was more than. That it was a program together, which travelled together on rough roads, getting past barriers together, and overcoming adversity together. It is not a path, but rather layers of pavement which will stay for years to come. A road built for the future of Boulder.
Second, they can prove to the critics that the Washington game is not who they are. That they are better than what they showed in the Pac-12 Championship Game. That they are worthy of the ranking they currently have.
The Alamo Bowl might be the most important game CU will play all year. With this game tonight, with a win, the Colorado Buffalos can answer a question: They can loudly and unequivocally say, "Yes!" when the question is asked, "Are we there yet?"