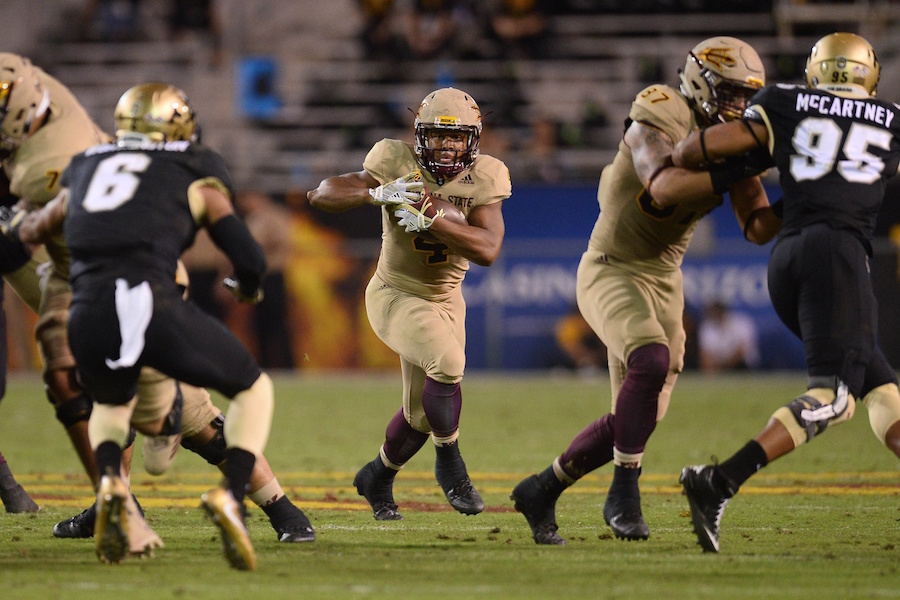 The Colorado Buffaloes jumped out to a 17-7 first-half lead on the back of two Phillip Lindsay rushing touchdowns and a James Stefanou field goal in Tempe, but CU couldn't contain the Arizona State rushing attack in the second half.
Demario Richard, Eno Benjamin and Manny Wilkins scored rushing touchdowns in each of ASU's final three drives to complete a 41-30 comeback victory in Tempe. The trio combined for 336 of Arizona State's 381 rushing yards in the game. Richard led the way with 189, including a 63-yard gallop on ASU's final drive.
Pac-12 Networks' Roxy Bernstein and Anthony Herron recap Arizona State's win over Colorado on Saturday night. It was the Sun Devils' 600th win in program history.
With the loss, Colorado falls to 5-5 overall, 2-5 in Pac-12 play. The Buffs host No. 17 USC next Saturday.