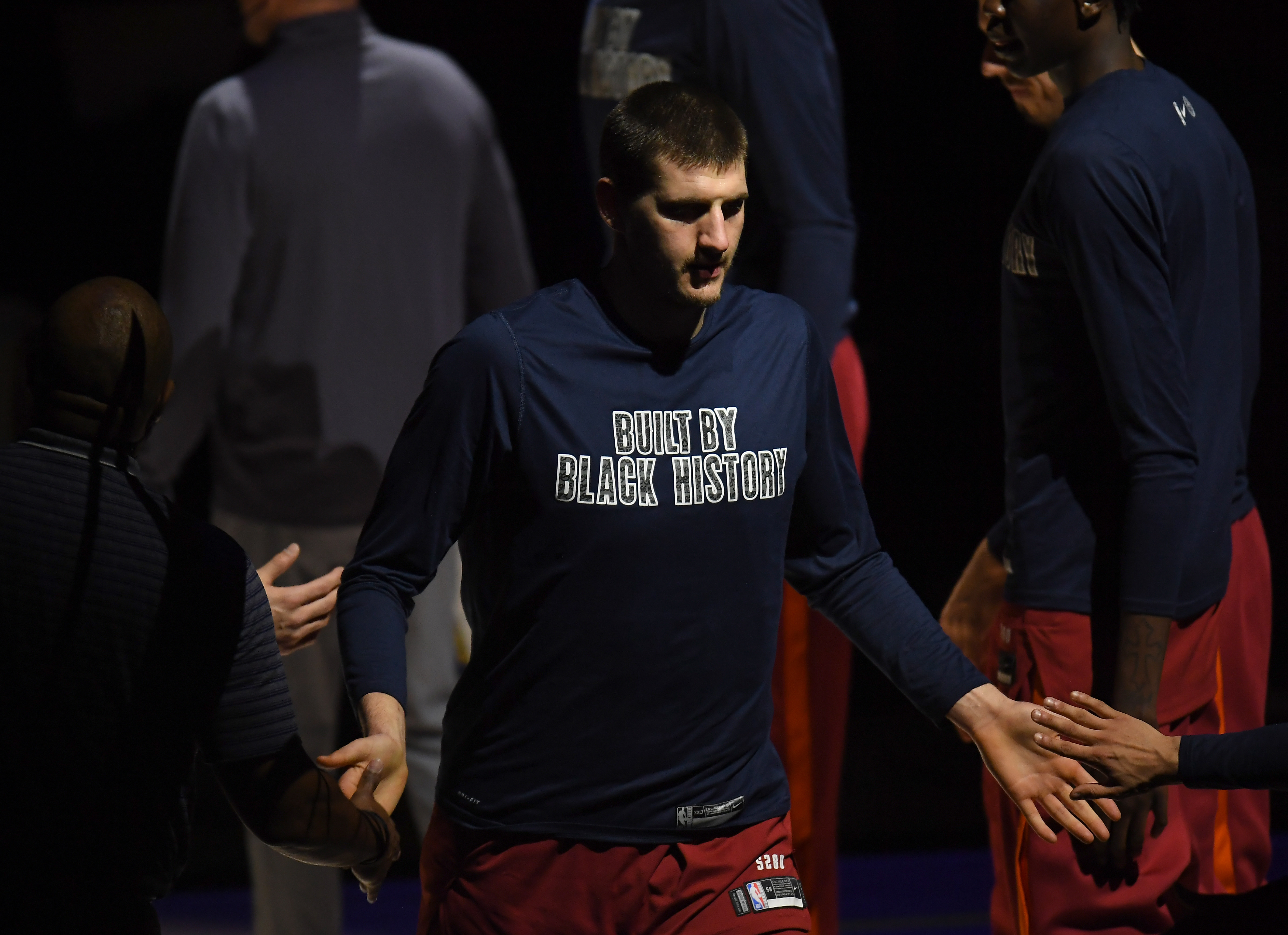 It's been a couple of days since the Denver Nuggets affirmed themselves as a power player in the NBA's Western Conference. Sunday's matchup against the Atlanta Hawks will be Denver's first taste of a new era of Nuggets basketball.
By acquiring Aaron Gordon from the Orlando Magic, Nuggets' President of Basketball Operations, Tim Connelly, solidified Denver's roster for a late-season playoff push, one that everyone is hopeful will lead to the first title in franchise history.
Make no mistake about it, the Nuggets are title hunting right now. With Nikola Jokic in the midst of an MVP-caliber season, Connelly opted to cash his chips in and surround the Joker with some legitimate A-type, championship-caliber talent.
Denver's roster is now capable of competing with the best of the best in the West. Last season, Jerami Grant was like a secret weapon of sorts for Denver. Everybody knew Grant was good, but questions swirled about his level of impact as a third or fourth option on the team. The NBA's Orlando bubble proved there are plenty of pieces of pie to go around within Denver's offense, although Grant ultimately departed for Detroit to suffice his craving to be a team's go-to option.
The addition of Gordon can solve Denver's little Grant problem, as Gordon is more than capable of guarding the opposition's best player. He is versatile on defense and will fit in seamlessly with Denver's up-tempo, euphoric offense. Gordon is also just 25-years-old, so he fits Denver's current timeline.
Grant's departure left Denver a bit dazed and confused out of the gate this season, but the Nuggets have turned a corner and are ready to hit the ground running for the home stretch.
The Los Angeles Lakers stood pat at the deadline, and are expected to fish a player or two out of the buyout market. The Clippers had a rather quiet deadline, acquiring veteran guard Rajon Rondo, and the Utah Jazz made a couple of minor additions as well.
Denver had the most impactful trade deadline in the Western Conference.
Now, the table is set for Denver to charge into the playoffs full steam ahead.
"The playoffs these last two years speaks to what we're capable of and I think we have the best coach in the league and I think we have the best player in the league," Connelly said of the decision to trade for Gordon and McGee. "These guys have organically grown together and proven that they can beat anybody when we're playing our brand of basketball."
It's true, Denver has shown they can compete with the best of the best, and their latest additions could be the final pieces to Denver's championship puzzle.
Aside from acquiring Gordon, Denver traded for big man JaVale McGee. McGee, a three-time champion, was one of the first players Connelly dealt with when he became Nuggets' General Manager back in 2013. Denver also brought in forward Gary Clark to round out the roster.
"I feel like this team has all the pieces," said McGee. "I feel like they did a great job of putting their guys together. And with the addition of me and Aaron (Gordon), I just feel like we have (a) championship pedigree…. And me, personally, knowing it takes everything going right to win championship like people have got to stay (healthy), and just a lot of things have to go right. But I feel like we have all the pieces for it to go right."
The Nuggets have surrounded Jokic with a few capable players that fill big roster needs. Gordon will thrive in Denver's pass-happy offense, and Nuggets fans should come to expect highlight-reel plays on a nightly basis.
"I'm just here to make his job easy whether that be cutting or running out, hitting open shots when he finds me, finding him where he likes his spots, and really feeding him the ball and just locking up on defense and making sure people on the other team don't go unchecked," Gordon told reporters. "I think his passing ability is incredible. I think my passing ability is slept on, so I think with both of us out there on the floor I think there's going to be a lot of space." 
Denver's path towards contention was never going to be conventional. The NBA is a star-driven league, and the Nuggets operate as an outlier. Led by a selfless All-Star in Jokic, the Nuggets are at their best when everybody is playing well as opposed to one individual.
Denver is never going to attract a star player on the same level as Jokic, so what Connelly has done is develop a roster of capable, young players loaded with upside. That upside is continually tapped thanks to Jokic's abilities.
Jokic is like a gatekeeper of sorts, capable of taking Denver's roster to new heights through selflessness and continuity. The Nuggets are trying to mimic the 2011 Dallas Mavericks, a team led by a sensational European player surrounded with quality role players snd depth.
Denver's current roster honestly has more upside than that Mavericks team with this new fearsome foursome of Jokic, Gordon, Jamal Murray and Michael Porter Jr., and Sunday's matchup against the Hawks marks the start of what should be a thrilling new chapter of Nuggets basketball.