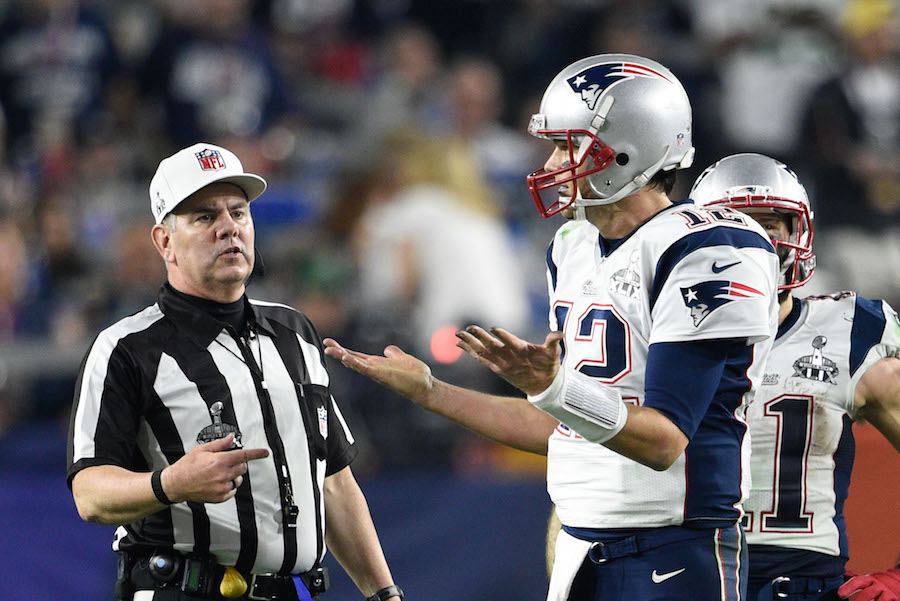 The war of words between the Denver Broncos and New England Patriots is underway and the first shots have come from the Denver locker room.
Mile High Sports AM 1340 hosts Eric Goodman and Les Shapiro spoke with Broncos defensive end Antonio Smith on Monday in advance of the AFC Championship Game and the 12-year veteran didn't disagree when Goodman said many players in the Broncos locker room have been calling Tom Brady "a crybaby."
"That would be an accurate statement," Smith said when asked if he would echo the sentiment of his teammates who after the Broncos-Patriots game on Nov. 29 used the term to describe Brady.
The conversation was picked up by Paul Klee of the Colorado Springs Gazette who turned it into a story that's catching plenty of attention on Tuesday nationally and in Boston where it was republished on BostonHerald.com.
He had plenty of praise for Brady though, saying, "That man is automatic."
Smith continued to say, "With Brady, he's a great competitor. He know it's coming. He's going to cry about getting hit, but he's going to take the hit and keep going."
In fairness to Smith, he wasn't the only Broncos player willing to speak out and use the moniker for Brady. On Sunday following the Broncos' Divisional Playoff win over the Pittsburgh Steelers, linebacker Brandon Marshall was even more direct when asked if he'd call Brady a crybaby.
"Yes, I absolutely will," Marshall said.
The venerable Peyton Manning is even getting in on the verbal barbs, although not directly aimed at Brady. Bill Belichick had a chance Monday to respond to Manning's comments on CBS on Sunday when he invoked Belichick's infamous "on to Cincinnati" press conference, but alas Belichick wouldn't take the bait. Manning's comment was surely in jest, as the quarterback has tangled with both Belichick and Brady now 17 times come Sunday and is just 5-11 heading into that game.
Save for a slightly inappropriate tweet from Rob Gronkowski, things have so far been quiet out of New England. The Patriots have five consecutive trips to the AFC Championship and last year's Lombardi Trophy to speak for them, not to mention a four-time Super Bowl champion quarterback who probably isn't crying over harsh words.
Where Smith, Marshall and the rest of the Broncos will really need to force the tears is on the field Sunday.