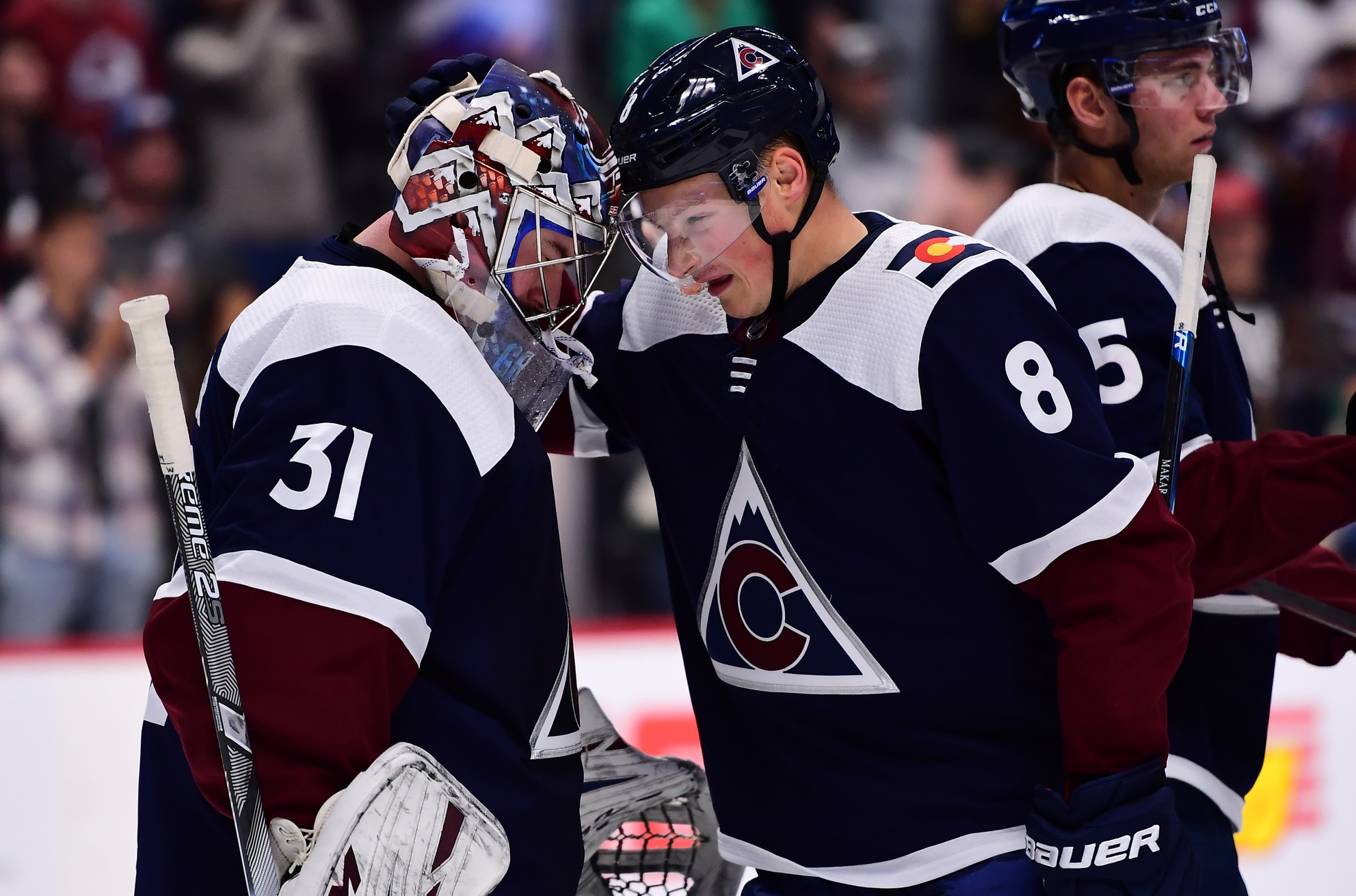 Through six games, the Colorado Avalanche couldn't have asked for a better start. At 5-0-1, the second-best start in club history, Colorado has 11 points to lead the Central Division. Furthermore, thanks to Buffalo's 5-2 loss on Wednesday, they are now the only team remaining in the NHL that has yet to lose in regulation this season.
Next up, the Avs will continue their road trip as they head down to Florida to take on Joel Quenneville's Panthers on Friday. Here's a brief look at that game and how the two teams match up.
What's Working For Colorado?
At 5-0-1, it's hard to say anything isn't working for Colorado. The Avalanche are tied for second in goals per game with four and fifth in goals allowed with an average of 2.5. Mikko Rantanen (4-6–10) and Nathan MacKinnon (3-6–9) are once again thriving, while young defensemen Cale Makar, Samuel Girard, and Nikita Zadorov have all adjusted to NHL-level play quickly.
And in his first stint as a starting goaltender, Philipp Grubauer hasn't missed a beat, recording a 4-0-1 record with a .922 save percentage and 2.57 GAA.
In the Avalanche's most recent game against the Penguins, their first loss of the season, MacKinnon scored his third goal of the season in the third period to tie the game 2-2. Matt Calvert scored his first goal of the year 3:16 into the first period to give Colorado the initial lead before Sidney Crosby and Jake Guentzel each beat Grubauer.
Then, with about a minute to go in overtime, Pittsburgh's Brandon Tanev scored the game-winner after Gabriel Landeskog failed to keep the puck from trickling into the net.
How Will The Panthers Match Up?
Florida recently dropped three games on a four-game road trip but finished strong with a 6-4 victory over the Devils. Former Bruin Brett Connolly scored two goals as the Panthers overcame a 4-1 deficit to win the game.
At 2-2-2, the Panthers are tied for 15th with an average of 3.17 goals per game. Thanks in part to a brutal stretch to open the season where they played the Lightning twice, the Hurricanes, and the Sabres, Florida is 24th in goals allowed with 3.67.
The Panthers do have one of the league's top penalty kill units thus far, killing 86.7 percent of all power plays. As far as individual standouts, forward Mike Hoffman (5-3–8) is their leading scorer, followed closely by Evgenii Dadonov (4-3–7).
Florida's best player — and one Colorado will have to defend very well — is center Aleksander Barkov. The second overall pick selected right after MacKinnon in 2013, Barkov had a career-best 96 points last season and has five points in six games this season. Barkov has been centering Dadonov and Jonathan Huberdeau, creating a formidable two-way line for Florida.
What's The X-Factor?
With Quenneville now at the helm, the Panthers are leading the league in shots on goal, averaging 38.2 per game. They have been an excellent possession team in terms of generating shots and not allowing shots, allowing just 30.2 shots per game (eighth in NHL).
If there's been a major critique for Colorado thus far, it's the difference in shots, where they are allowing three more shots (33.8) than they are taking (30.8). The Avs have luckily been capitalizing on the chances they are getting, but don't be surprised if the Panthers are able to considerably out-shoot them.
Who's Going To Win?
It's expected that we see Grubauer and free-agent acquisition Sergei Bobrovsky in net on Friday. Bobrovsky has struggled in his first season in south Florida to the tune of a 3.89 GAA and .870 save percentage.
If he was playing at a higher level, I would look at Florida's ability to generate shots and pick them to win at home. However, the Avalanche have been the best team in hockey to start the season, and I expect them to rebound from Wednesday's loss and grab their second road win.