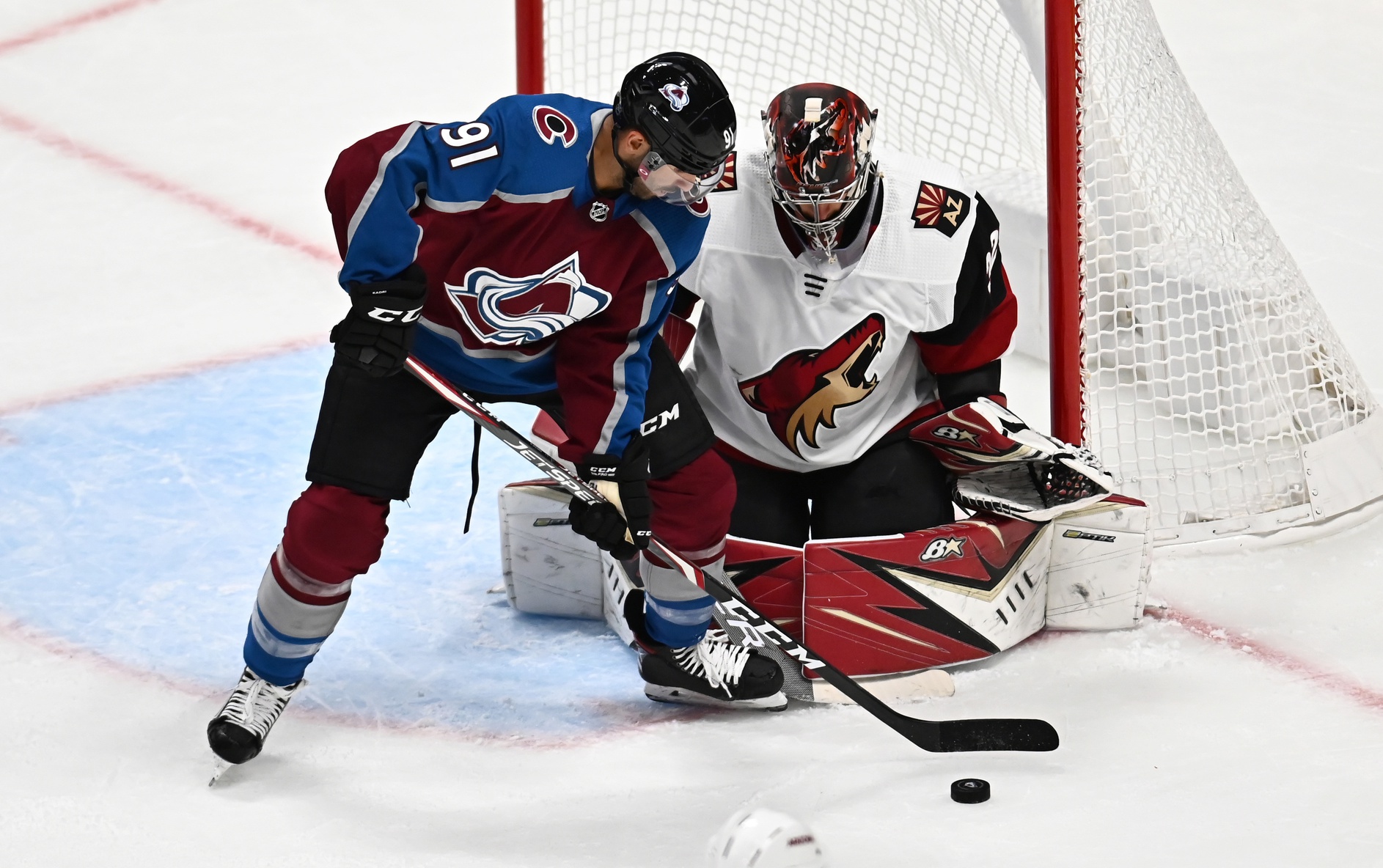 The Avalanche's offense has seemingly gone dry. For the second consecutive night, Colorado struggled offensively, this time getting shutout 3-0 to the Arizona Coyotes on Saturday at the Gila River Arena.
The Avs were shutout for the first time this season, and have scored just one goal over the past two nights. Similar to the Dallas Stars on Friday, the Coyotes jumped out to a 2-0 lead. Arizona Forward Christian Dvorak scored a power-play goal early in the first period before Phil Kessel added another before the break. The Coyotes added one more in the second, as Conor Garland scored his seventh of the season to give Arizona the three-goal lead.
The Avalanche have now lost four straight games. After dropping three straight at home, Colorado was hoping to get back on track on the road. Instead, the shutout loss means the Avs are winless in four, going 0-3-1 since a commanding victory in Vegas last Friday.
The shutout also effectively ends Nathan MacKinnon's season-opening point streak. MacKinnon's season-opening 13-game point streak was the fourth-longest in the NHL since 2000. He had compiled eight goals, 10 assists and 18 points in the process.
Colorado's Powerplay has gone completely dry. The Avs power play has gone 1-for-11 over the past three games. Over the course of the season, Colorado is scoring on 20% of its opportunities, which places them 16th in the NHL. Perhaps the losses of Mikko Rantanen and Gabriel Landeskog are becoming too much to overcome.
Speaking of Rantanen and Landeskog, is Colorado lacking in forward depth options? The line of Jayson Megna, Vladislav Kamenev and Valeri Nichushkin has gone scoreless since the Landeskog and Colin Wilson injuries were announced. The trio were all healthy-scratched, or for Megna's case in the minors, before the three injuries gave them an opportunity.
But, are they viable options? As of right now, the Avs' young up-and-comers are all struggling in the American Hockey League. Meaning Colorado may not have the strong depth it thought it did past its top 12 forwards.
The Avs close out their two-game road trip against the Dallas Stars at 6:30 p.m. MST on Tuesday at the American Airlines Center.