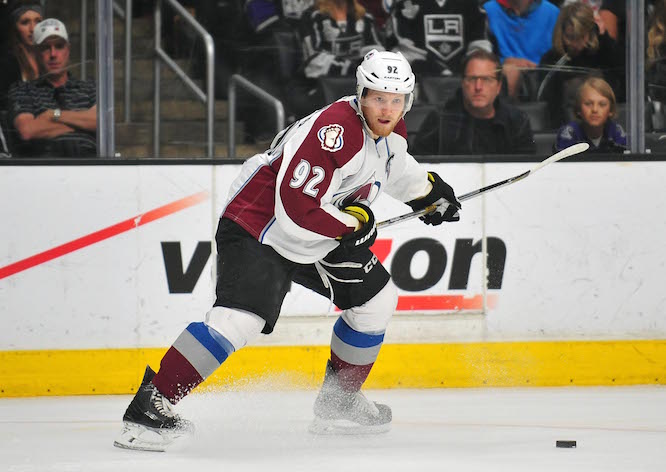 Gabriel Landeskog is known for his powerful style of play but many people forget he has some of the best hands in the league.
Over the weekend Landeskog took the Sauce Hockey Challenge (or at least that's when the video was released). His objective – saucer pass as many pucks as he can into a small net, he had ten tries.
Lets see how he does (Warning: Bad language is sparsely used).
Four!?! That's it? Come on Landy, we expect more of you!