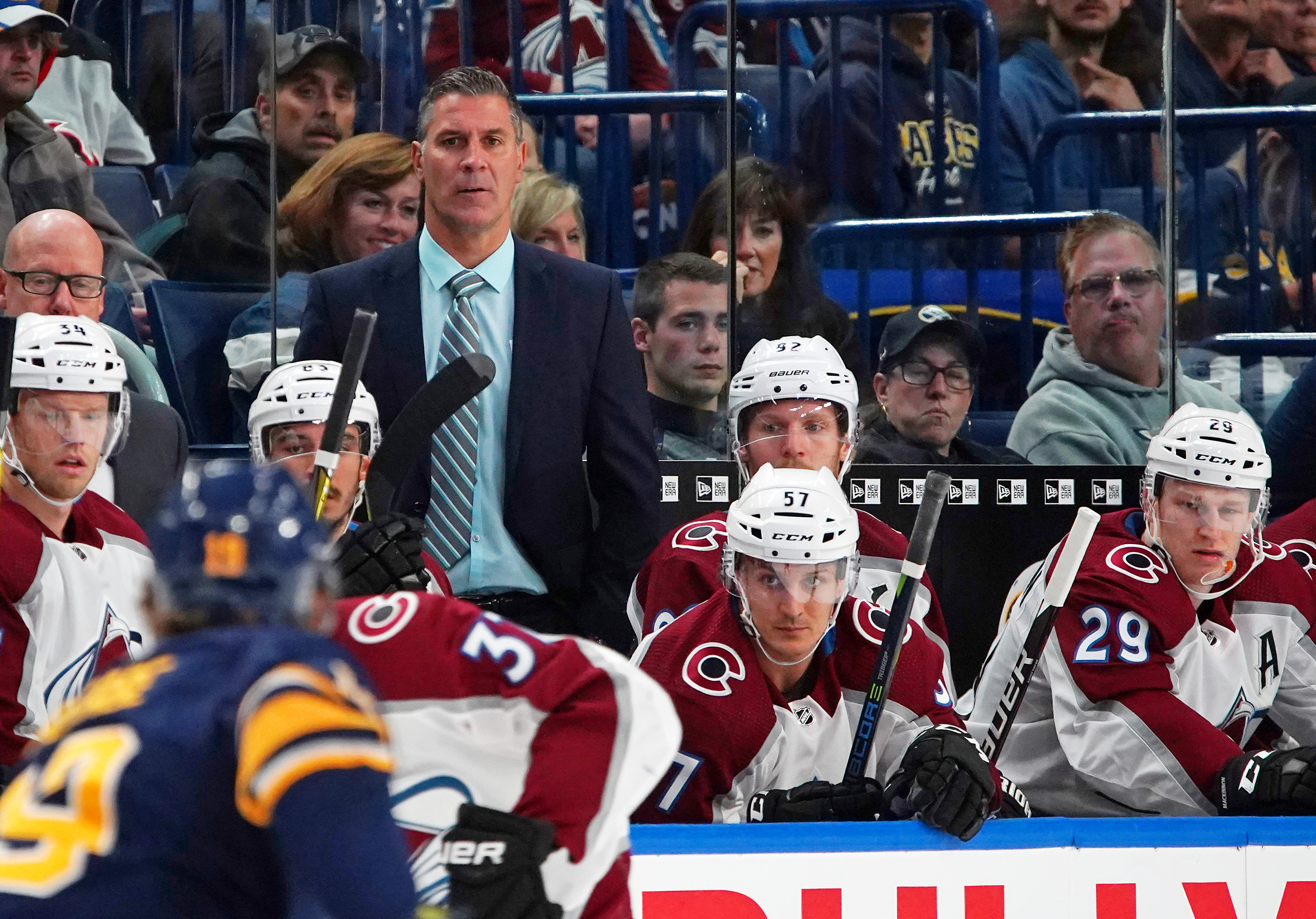 After losing their Director of Player Development this summer to the New York Rangers, the Colorado Avalanche have made an interesting hire, hiring Shawn Allard as a full-time assistant coach. Head Coach Jared Bednar described Allard as a "skills" coach during his press conference on Thursday, which should help bridge the gap with the loss of David Oliver this summer.
Allard, who founded Perfect Skating, was in charge of practice Thursday, and has been a frequent helper at some of the team's morning skates. While the practice was optional and only nine players attended, Allard set up obstacles all over the ice for the players to move around before heading in to take a shot on the goaltenders. According to his website, he will be "in charge of performance development with the Colorado Avalanche".
The Avalanche are not Allard's first stop in the NHL. He is the former full-time skating and skills coach of the Nashville Predators, and has consulted with over 10 NHL teams. His company, Perfect Skating, is described as a group that promotes an on-ice skill and methodology for hockey players. The company's headquarters are based out of Ottawa, Canada, but Allard has already been with the Avs a good bit this year in Colorado.
The hiring should be seen as a forward-thinking move for the Avalanche, who are now loaded with young talent, not only at the NHL level, but in the AHL and junior ranks. The organization, as a whole, has struggled to develop talent beyond the sure-fire prospects, and this move should be seen as a way to help. While it's unknown how much time Allard will spend with the NHL team, one would have to imagine he will also help out with the AHL Colorado Eagles, as they are just up the road in Loveland.
You can learn more about Shawn Allard and his company, Perfect Skating, at their website.