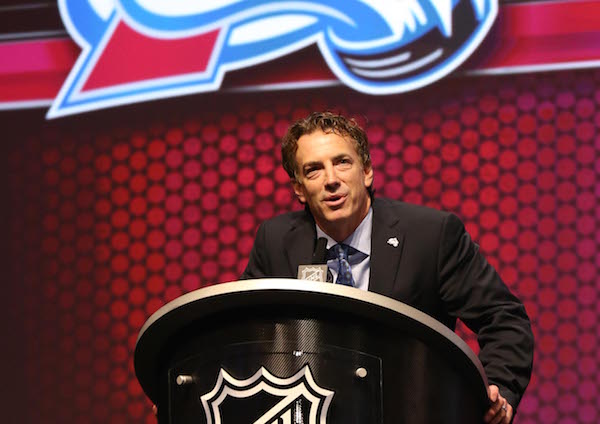 Like most players, coaches, executives, analysts and fans, Colorado Avalanche president Josh Kroenke was disappointed with how the team's 2016-17 season went.
"I think from top to bottom, from our players, to management, to ownership, we're embarrassed by what happened this season," Kroenke told the Denver Post.
That being said, Kroenke isn't quite ready to bring wholesale changes to the front office or coaching staff. He told Terry Frei that he wants the staff (front office and coaching) to have "a chance to get it right."
A lot of that has to do with the precarious position that they were put in, being brought in on short notice after the resignation of Patrick Roy. Korenke feels that not only was he not able to evaluate properly, but that the man at the helm deserves the chance to right the ship.
"There were so many moving parts coming into this season that Joe Sakic, based on what he has done for this organization as a player, as an executive and, honestly, as a person in the Denver community, deserves the benefit of the doubt to try to figure out what the best thing is for this organization going forward," Kroenke said.
The Avalanche also dealt with a bit of bad luck. They lost their top goaltender (Semyon Varlamov) and top defenseman (Erik Johnson) for very significant stretches. Kroenke also believes that, with Sakic's vision of getting younger and faster, with healthy bodies, with some adjustments in free agency and the continued development of some of their prospects, the team can improve quickly.
"It was a tough year on so many levels, but I have a funny feeling that we might bounce back a little sooner than people think."
Read the full Denver Post story here.