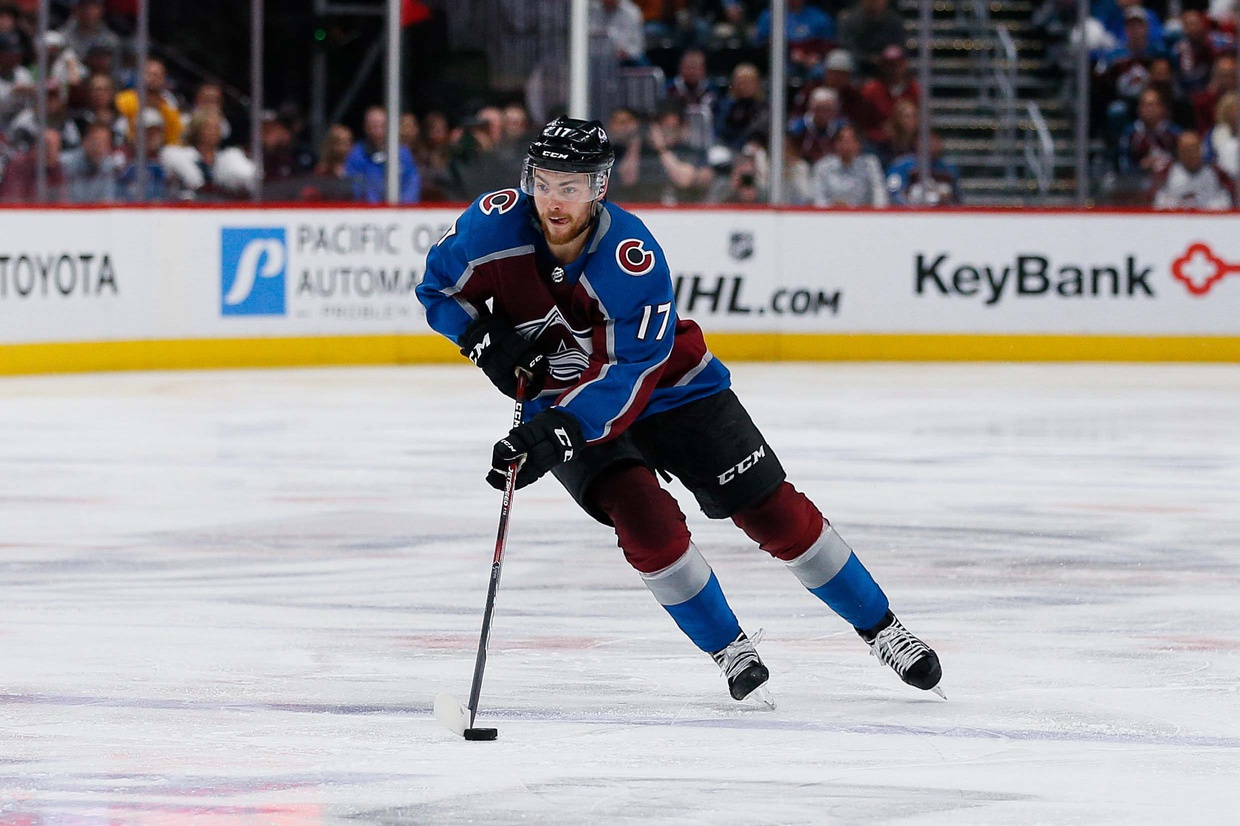 The Avalanche opened their 2019 preseason on Tuesday, falling 5-0 to the Vegas Golden Knights in a game that featured a majority young and inexperienced lineup. Avs coach Jared Bednar made true on his promise and started a younger lineup that featured four 2019 draft picks, including blueliner Bowen Byram, who was selected fourth overall in the first round.
The other three, forwards Alex Beaucage, Luka Burzan, and Sasha Mutala were all sent back to their respective junior teams after the game. Colorado also sent defenseman Sasha Larocque to the Colorado Eagles of the AHL.
"Some of those guys are playing their first pro game," Bednar said followed the opener. "Just kind of watch them, see how they do this year and then they'll be back next year. That's for the whole training camp, how they handle practices, did they mature or get better with the big guys next year."
The Avs dressed a number of familiar faces, including forwards Tyson Jost, Sheldon Dries, A.J. Greer, and Vladislav Kamenev. Veteran defenseman Mark Barberio was also in the lineup. "For some of the pro guys, they're fighting and trying to earn a spot on our roster," he said. "I expect more than just a first impression. I want to see who is going to be able to carry that through two or three weeks of exhibition because you got to maintain your game at a high level."
__
The Avalanche are still without All-Star Mikko Rantanen heading into the second week of training camp and preseason play. The Finnish forward is in Switzerland skating with SC Bern, where fellow countryman Patrik Laine is also practicing.
Rantanen's agent was interviewed on Sportsnet 650 radio in Canada on Wednesday and said that Rantanen was not yet close to a deal with Avs GM Joe Sakic and his front office.
"We're not close," Liut said. "There is nothing that's gone on that we didn't anticipate. These things usually get done when people move. If one side doesn't move or both sides don't move, it doesn't get done."
Liut later went on to say that Rantanen is going into contract negotiations using Toronto Maple Leafs forward Mitch Marner a direct comparative. The young winger recently signed a six-year, $65.4 million deal with an AAV of $10.893 million.
The Avalanche are set to continue their preseason with another home game against the Dallas Stars on Thursday, where Bednar will look to dress a more veteran-laden roster.