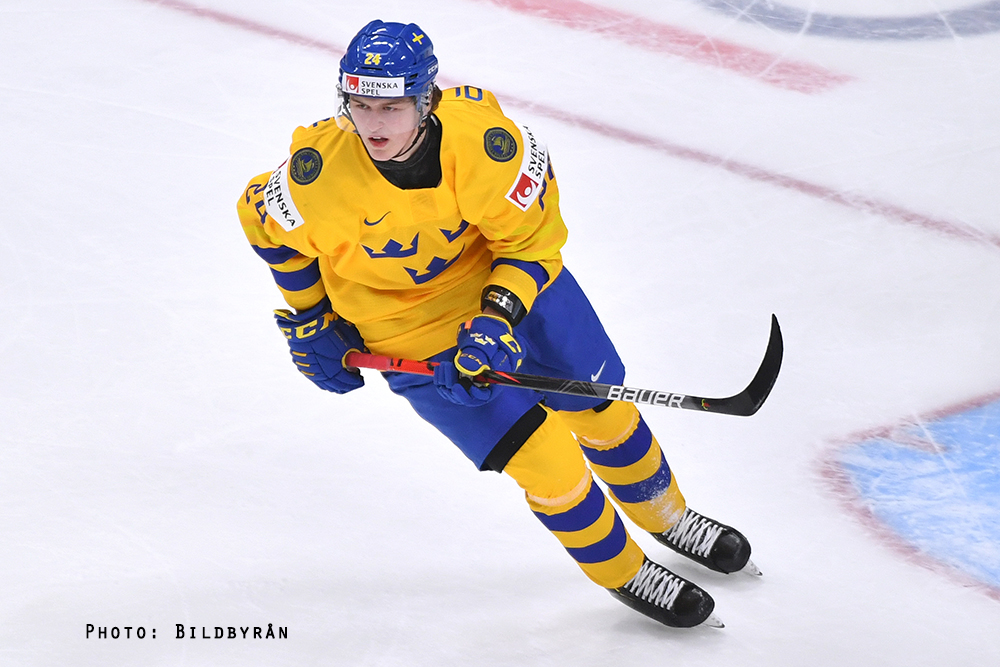 The Avalanche have signed their 2021 first-round draft pick.
Oskar Olausson, who was selected 28th overall two weeks ago, signed his three-year entry-level deal Friday. Olausson is just the third player in the 2021 draft to sign a professional contract joining Danila Klimovich (Vancouver, 41st overall) and Zachary L'Heureux (Nashville, 27th overall).
Listen to "Depth Chart" on Spreaker.
Olausson, 18, played in the Swedish Hockey League during the 2020-21 season, recording three goals and four points in 16 games for HV71. Prior to his promotion, Olausson appeared in 16 games for the club's J20 Nationell team where he had 14 goals and 27 points.
"He fits our identity. We're a team that obviously speed and skating is a big piece for us," Avs director of amateur scouting Wade Klippenstein said following the selection. "He's a very good skater, a big body. He can score and shoot the puck. Just a lot of checkmarks with Oskar."
Olausson is expected to remain in Sweden for the upcoming season.
"He's a big, real mobile, good-skating winger who has a great shot and a knack for scoring goals," general manager Joe Sakic said of Olausson. "He's hard on the puck, takes pucks to the net, and we're excited for that skillset.
Olausson represented his country at the 2021 IIHF World Junior Championship, appearing in four games in his first time at the tournament. He is expected to play for Sweden in the upcoming tournament in January.
__
Aarif Deen is our Colorado Avalanche beat reporter. He covers Avs games live from Ball Arena and attends practices, media availabilities and other events pertaining to the Avs on the daily beat. He is also a co-host of Hockey Mountain High: Your go-to Avalanche podcast. Deen joined Mile High Sports upon completion of his bachelor's degree in journalism and master's in business administration from the University of Michigan – Dearborn. Before Mile High Sports, Deen worked for the Michigan Wolverines Athletics Department as the assistant sports information director.
Follow him on Twitter @runwriteAarif