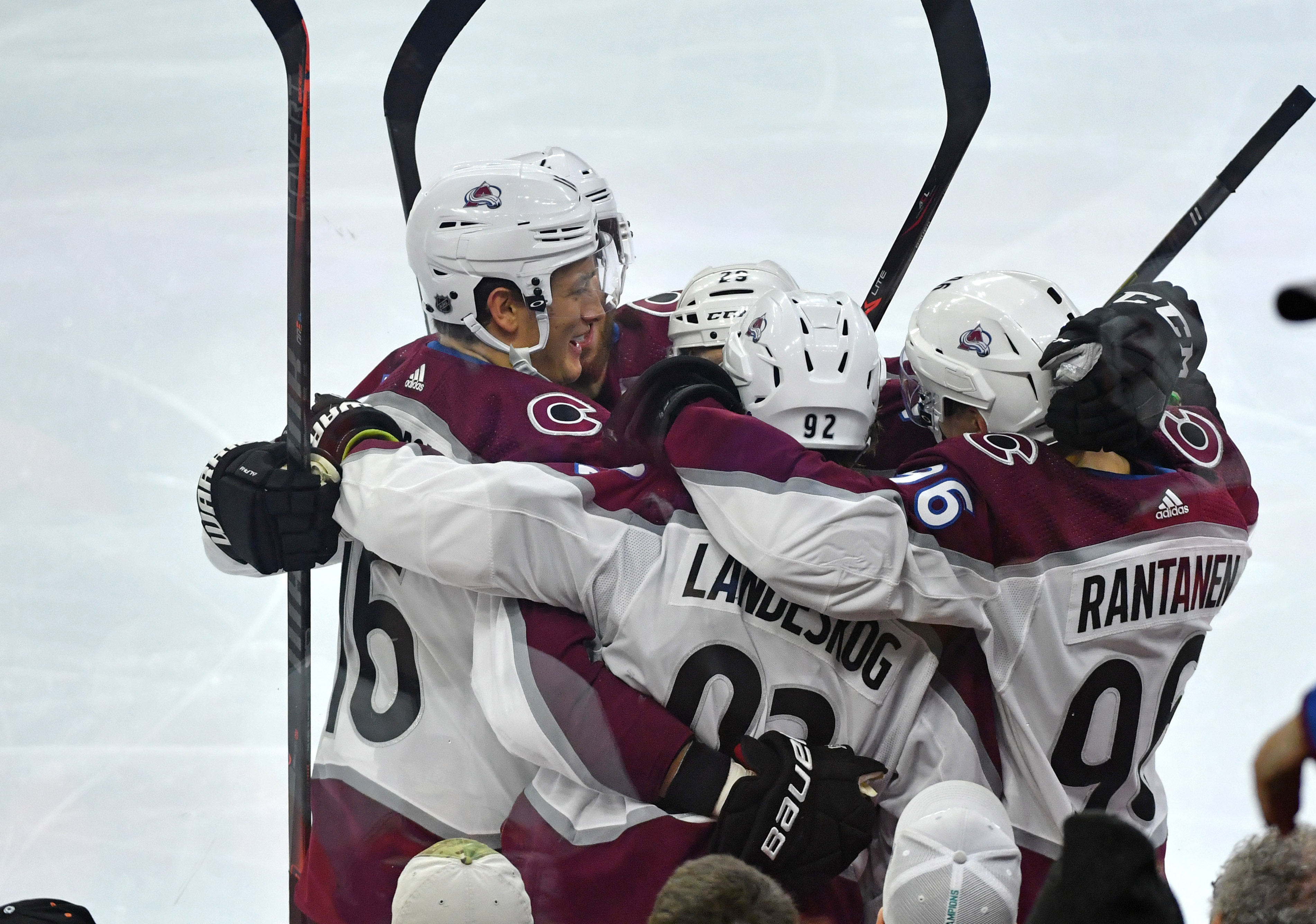 The Colorado Avalanche came into to Sunday night's in Edmonton hoping to end a five-game losing streak. It would not be easy to add one to the win column as they faced the two-time Art Ross Trophy winner Connor McDavid and the Edmonton Oilers, but the Avalanche were able to get back to their winning ways back with a  4-1, statement win.
The superstar talents of Connor McDavid and Nathan MacKinnon were on display from the first puck drop, and it was the Avalanche who came out cooking early. The top line for Colorado all received a point on the first goal after Gabe Landeskog found MacKinnon after breaking into the zone 26 seconds into the first frame. MacKinnon's shot was originally saved, but Mikko Rantanen's long reach was able to sneak the puck into the back of the net.
Colorado wasn't satisfied with just one goal in the opening period, as Tyson Barrie moved up into the play, pivoted to find a waiting Carl Soderberg in the near side circle, who one-timed the pass into the net to put the Avalanche up 2-0 with just under five minutes left in the first.
The Avalanche dominated the first frame, outshooting Edmonton 12-9 and blocking 12 shots.
The torrential pace from Colorado didn't slow down in the second period. Just over five minutes into the period, Darnell Nurse took a holding call on Soderberg, putting the Avalanche on the power play. A shot from Soderberg late in the man-advantage that missed the net wide, but gave Alexander Kerfoot the chance to bury the rebound to make it 3-0.
Mikko Rantanen continue his early flood of points by adding an assist on the final goal of the game for the Avalanche. Rantanen broke into the zone and found a streaking Tyson Barrie for his first goal of the season, making it 4-0.
Ty Rattie would break the shutout for Semyon Varlamov halfway through the third period, giving the Oilers a brief glimmer of hope and making the score 4-1, which proved to be the final tally of the game. Varlamov posted 26 saves of the 27 shots he faced, helping the Avalanche end their losing skid.
Colorado heads home Wednesday night to take on the Boston Bruins. Puck drop is set for 8:00 PM MST from the Pepsi Center.