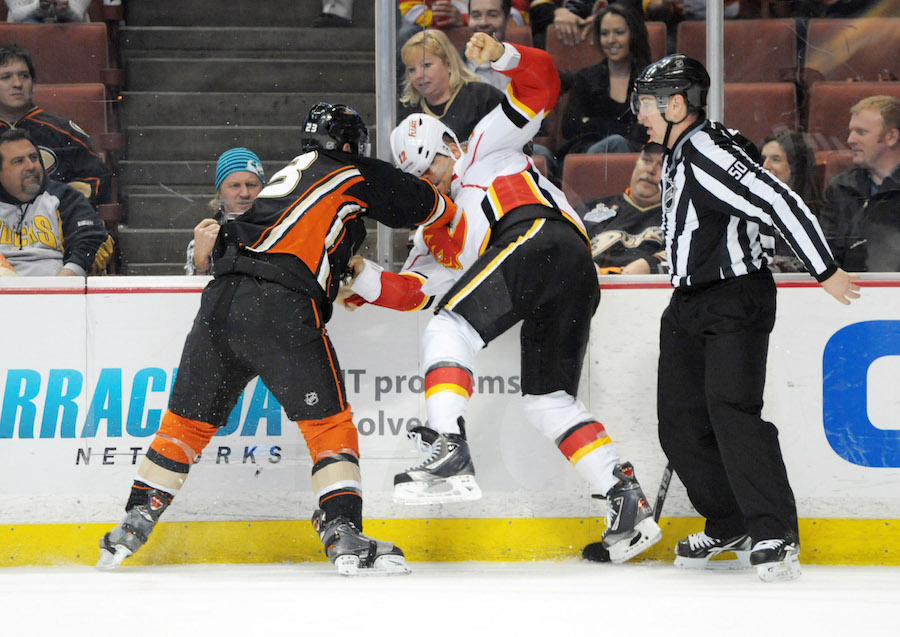 Training camp officially started yesterday for the Avalanche, and among the new faces dawning the stylized "A" is defenseman Francois Beauchemin, who was acquired from the Anaheim Ducks over the summer during free agency.
A physical presence, Beauchemin has dropped the gloves with many players, and some of his more memorable scuffles involved a player he now calls a teammate – Jarome Iginla.
Let's go back to 2012, before either player had joined the Avalanche.
Here's another example. Although this display of fisticuffs took place almost a decade ago, the game had Stanley Cup ramifications. The Ducks would go onto beat the Flames in the series.
Beauchemin will more than likely make the 23-man roster, provided that there are no hard feelings with Iginla.
---
Calvin Jouard is a Mile High Sports intern and Denver University student
---