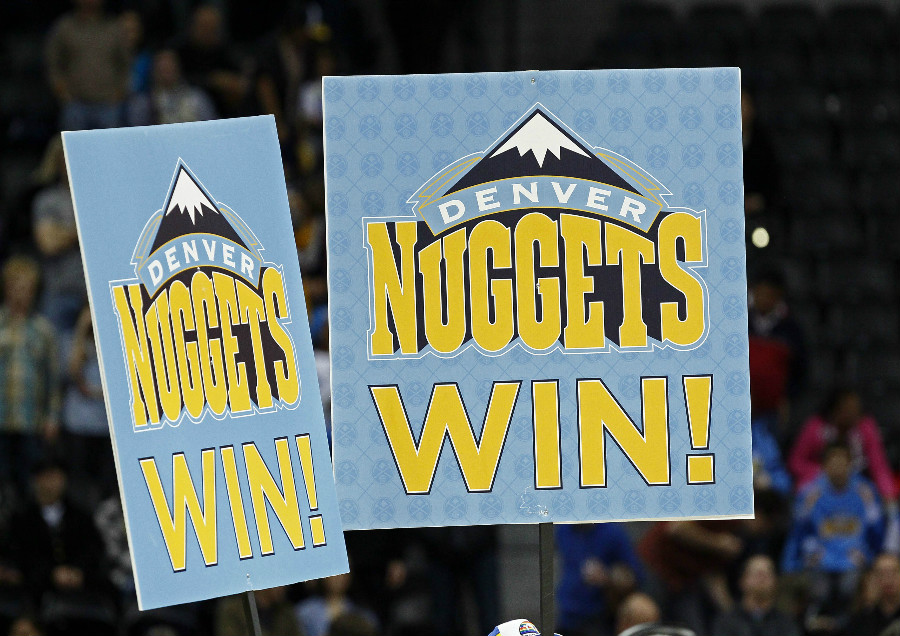 The Denver Nuggets recently signed forward Axel Toupane to a 10-day contract, and Friday marked the rookie's NBA debut.
Toupane did not have that much of an impact on the game; however, he managed to get his first taste of life as an NBA player.
"I felt good. That was a great feeling, great experience and I cannot wait to play again," Toupane said following his debut Friday.
Toupane, 23, is a native of France and has known and played along side current Nugget Joffrey Lauvergne well beyond coming to the NBA.
"Long time," Toupane said in reference to how long he and Lauvergne have known each other. "Maybe since we were like five years old, our fathers were playing together, so we grew up together basically."
Toupane and Lauvergne played on the same French National team when they were growing up, and have played the game of basketball with each other for virtually their entire lives; meaning, they have already established a chemistry both on and off the court.
"It's always easy when you have someone you can talk to," Toupane said when talking about how Joffrey has helped him thus far. "He speaks French, obviously, so it helps me a lot"
Toupane played five minutes on Friday, managing to snag a rebound in his brief time on the court.
When asked what he wants to provide the Nuggets with while he's here, Toupane said, "Just give everything I have. Play defense, run the floor, knock down open shots, and show what I can do on the floor."
He's undoubtedly a raw prospect, but with Lauvergne in the mix, there's no other place Toupane would like to be learning.