The day millions have waited for is finally here as YouTube star Jake Paul and former UFC welterweight champion Tyron Woodley are set to go toe-to-toe in a boxing match. Fight sponsor Barstool Sportsbook is offering incredible odds for Paul to knock out Woodley.
All users can get a Barstool Exclusive odds boosted to +150 for Paul to win via KO, TKO, or DQ, which represents a sizable boost over the -155 odds he'd been getting from oddsmakers.
In addition, Barstool Sportsbook has an excellent $1,000 risk-free first bet promo for new users ahead of the Paul vs. Woodley fight.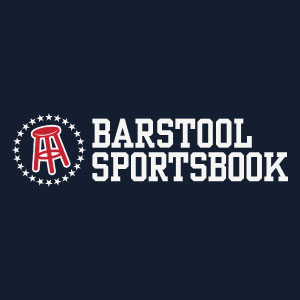 Barstool Sportsbook
LA, CO, MI, IL, IN, NJ, PA, AZ, VA, TN, IA, WV
GET THE APP
Jake Paul has done an admirable job of stringing together victories of increasing substance as his career has come along. After pulling off victories against fellow YouTuber AliEsonGib and former NBA guard Nate Robinson, Paul downed former UFC fighter Ben Askren in April before turning his sights to Woodley.
Woodley, however, is the most decorated fighter to stand across the ring from Paul, having successfully defended the UFC welterweight title in three wins and one draw, before dropping it to Kamaru Usman.
Barstool Sportsbook is offering boosted odds on Jake Paul to win the fight via KO, TKO, or DQ and a $1,000 risk-free first bet promo for new users when you click here.
Barstool Sportsbook Has Boosted Odds for the Jake Paul Fight
Woodley's track record as a fighter cannot be discounted, as his 19-7-1 record in the UFC is truly impressive. It's worth noting, however, that Woodley lost each of his last four fights in UFC.
The oddsmakers at Barstool Sportsbook had listed Paul as the favorite at -155 odds, which means a bettor would have had to wager $155 to win $100. However, Barstool Sportsbook's special +150 odds boost for Paul to win via KO, TKO, or DQ means that a $100 bet could result in a $150 payout. That's a sizable swing.
For those looking for an opportunity to cash in with a bet based on longer odds, Barstool Sportsbook has boosted Paul to win via KO, TKO, or DQ in Round 2 to +800 odds from +650 odds. If you find yourself on the Woodley side of things, you can get the former UFC welterweight champion to win via KO, TKO, or DQ in the third round at a staggering +1600 odds.
How to Bet on the Paul vs. Woodley FIght with Barstool Sportsbook
Barstool Sportsbook is a bout sponsor for the Jake Paul vs. Tyron Woodley fight. As such, it made sense they'd look to entice prospective bettors with juicy odds boosts as the fight approached. That has played out in a big way. New users can get in on the boosted odds and earn a $1,000 risk-free first bet by following a few easy steps:
Click here to register for a Barstool Sportsbook account.
Fill in the required fields with requested information.
Make a first deposit to be eligible for Barstool Sportsbook's risk-free first bet promo of up to $1,000.
To access the boosted odds, navigate to the exclusive offers tab and select the Paul vs. Woodley fight.
The exclusive odds boosts for the Jake Paul fight, as well as the $1,000 risk-free first bet are available to new users at Barstool Sportsbook where the app is available, including Colorado, Illinois, Indiana, Michigan, New Jersey, Pennsylvania, and Virginia.
Other Bets for Jake Paul vs. Tyron Woodley
If none of the exclusive odds bets tickle your fancy, you can still wager on the fight with Barstool Sportsbook by betting on:
Moneyline including tie
Fight to go the distance?
Total rounds
Round betting
Winning method
Winning group of rounds
Click here to take advantage of exclusive odds boosts for the Jake Paul fight and earn a risk-free first bet of up to $1,000 when you sign up with Barstool Sportsbook.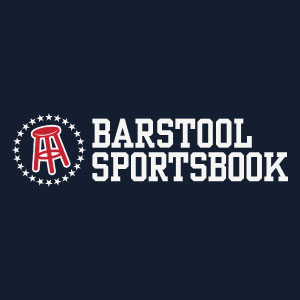 Barstool Sportsbook
LA, CO, MI, IL, IN, NJ, PA, AZ, VA, TN, IA, WV
GET THE APP