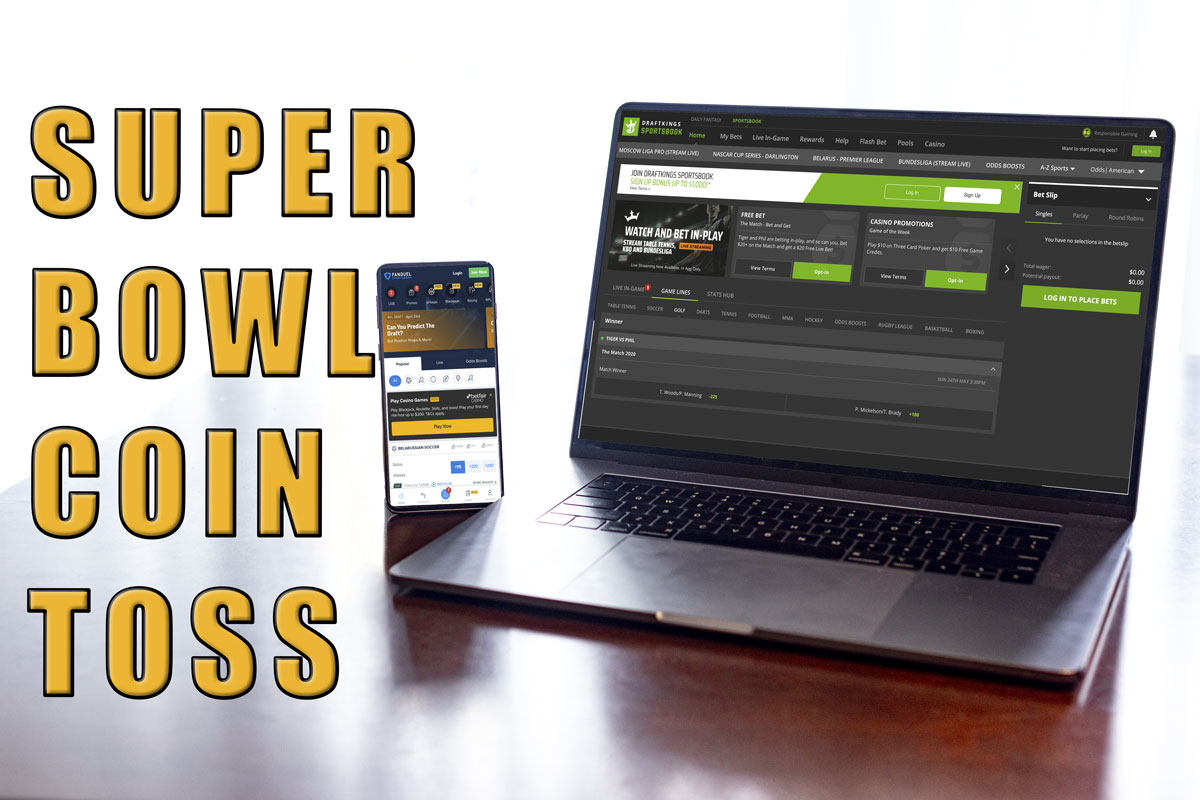 With Super Bowl 55 quickly approaching, the Tampa Bay Buccaneers and Kansas City will go to battle and there will plenty of ways to wager at BetMGM. While there will be plenty of wagers made on the game's outcome and player props, one of the most popular betting markets of all will be decided before kickoff — the coin toss.
BetMGM offers betting on the coin toss, meaning bettors can throw some serious money behind their heads-or-tails hunch. 
Believe it or not, despite the sheer luck involved, the coin toss has become one of the most popular Super Bowl bets at leading sportsbooks such as BetMGM. That's because it is not only a way to get hyped up for the pregame ceremonies, it's also a way to potentially score an early win that can be rolled back into other bets throughout the game.
Register with BetMGM and bet on the Super Bowl 55 coin toss by clicking here.
BetMGM Super Bowl Prop: Betting the Coin Toss
This year, those who bet at BetMGM will have a variety of ways to wager on the coin toss outcome, and those placing wagers on the Super Bowl are already throwing their money on this market.
Let's take a look at the latest coin toss betting splits, courtesy of DraftKings Sportsbook.
Coin Toss Outcome
Heads (-105):   48.1% of Bets; 47.2% of Handle
Tails (-105):   51.9% of Bets; 52.8% of Handle
Coin Toss Call
Heads (-110):   77.8% of Bets; 58.0% of Handle
Tails (-110):   22.2% of Bets; 42.0% of Handle
Team that Wins Coin Toss
Chiefs (-105):   53.6% of Bets; 59.9% of Handle
Buccaneers (-105):   46.4% of Bets; 40.1% of Handle
Decision of Coin Toss Winner
Defer to Second Half (+400):   15.4% of Bets; 73.0% of Handle
Receive Opening Kick (-550):   84.6% of Bets, 27.0% of Handle
Notably, a slight majority of bettors believe that "tails never fails" ahead of this year's game, while more than 75% of bettors believe heads will be called.
BetMGM Super Bowl Coin Toss Trends
You may be surprised to know that there are historical trends on this prop readily available. Tails hit ahead of last year's game between the Chiefs and 49ers, making it 29 of 54 Super Bowls with the coin coming up tails. In fact, dating back to Super Bowl 48, tails has won six of the last seven flips.
In case you're wondering, there's not much of a correlation between winning the toss and winning the game. Not only did the 49ers lose the game after winning the toss last season, the coin toss winner was claimed victory in just 24 of 54 Super Bowls.
Super bowl 55 Odds
Here are the current odds for the spread, total, and moneyline at BetMGM.
Chiefs:   -3.5 // O56.5 // -175
Buccaneers:  +3.5 // U56.5 // +145
Beyond the standard point spread, total and moneyline, BetMGM offers a $500 first deposit match, plenty of game bet boosts and an extensive list of player props.
Register with BetMGM to get a $500 first deposit match and bet on the Super Bowl 55 by clicking here.