The BetMGM NY app is bringing new players a choice of one of three aggressive promos this week to celebrate its recent launch. After becoming the latest NY online sports betting app to go live in the market Monday, the app will look to get off to a fast start by building a huge customer base leading up to its first weekend.
The first BetMGM NY promo package offers three different new player bonuses. Those who sign up and make a deposit will be able to decide which offer best suits their preferences. Lock in a risk-free first bet of up to $1,000, or cash in no 20-1 no-brainer odds based on NFL and NBA action.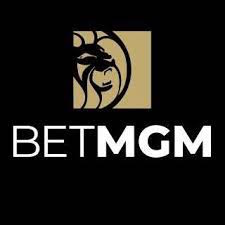 BETMGM
STATES: OH, MA, MD, IL, KS, LA, AZ, CO, IN, IA, MI, NV, NJ, PA, TN, WV, VA
GET THE APP!
21+ and present in Participating states. Gambling problem? Call 1- 800 -GAMBLER.
$1,000


FIRST BET OFFER!
BET NOW!
With the New York sports betting market still new, some players may not quite understand why the top sportsbook apps offer up such specials or quite understand the mechanics of such bonuses. Below, we will dive into the details of each promo, including a quick run through of how to sign up.
BetMGM NY offers three different promos this week. New bettors can get a $1,000 risk-free first bet by clicking here. They can get 20-1 odds on any NFL game to feature a touchdown right here. Finally, they can get a guaranteed 20-1 payout simply for placing a bet on the Knicks right here.
BetMGM NY Promos Are Aggressive
Okay, let's run through the "why" of this process.
Why would BetMGMN NY offer a $1,000 risk-free bet or give 20-1 odds on what feel like no-brainer propositions? Quite simply, it's all about getting eyeballs on a new product in a highly competitive market. New York online sports betting is going to be big. In fact, it already is big.
The competition is significant, and as the NFL Playoffs march forward to Super Bowl 56, the amount of bets and dollars wagered will be huge. BetMGM NY launched in New York a little more than a week after its competition, and in order to make up for lost time, it will try to bring new players with extremely strong offers.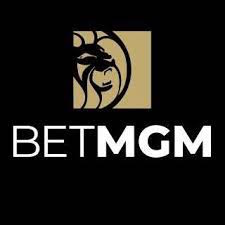 SIGNUP BONUS
$200 w/ 1+ TD!


FOOTBALL BONUS!
BET NOW
Explaining the 3 BetMGM NY Promos
In other markets, the BetMGM app stands up as one of the best, and that standing is expected to continue in New York.
In terms of the offer with the most upside, bettors can get a $1,000 first bet totally protected.
Let's say a new player signs up and wagers $700 on the Bengals to cover against the Titans. If that bet wins, get the cash as expected. But if it does not, BetMGM NY will refund players with a $700 credit that can be used for a subsequent wager.
Meanwhile, bettors can also pick between two different 20-1 odds bonuses, one of which will almost certainly pay while the other is guaranteed to do so. New players who hop in can make a $10 wager on any team to win any NFL Divisional Round Playoff Game and win $200 as long as either team in that contest scores at least one touchdown. If the team wins the game, a bettor also gets the original cash payout on top of the bonus. While it's possible a game finishes without a touchdown, it's highly unlikely.
Finally, bettors can also grab a special New York Knicks deal that also carries 20-1 odds, though this one is a guaranteed payout. Simply bet $10 on a Knicks moneyline. Win or lose, BetMGM NY will provide a $200 bonus.
How to Sign Up
Here's how to get started with the BetMGM NY app.
Click here to get the $1,000 risk-free first bet.
Get 20-1 odds on any touchdown to be scored in any NFL game this weekend right here.
Get a 20-1 payout on any $10 Knicks bet by clicking here.
Make a first deposit of $10.
Place the qualifying wager.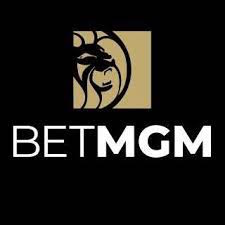 SIGNUP BONUS
NBA BONUS!


BET $10, WIN $200
BET NOW