These are exciting times for sports fans in the Buckeye State, and the BetMGM Ohio promo offer gives you a running start with a free $200 bonus.
This BetMGM Ohio promo offer is on another level because it is a pre-registration reward. You get the $200 in free betting credit after you register in advance. There are no other requirements, so this is an absolute must-use offer.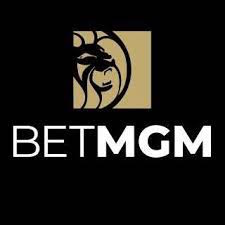 BETMGM
21+ and present in OH. Gambling problem? Call 1-800-GAMBLER.
GET THE APP!
Gaming regulators made an effort to put the guidelines in place while football season is still underway. They succeeded, and New Year's Day is the launch day. That is a Sunday, so there are NFL games all day, and there is a night game as well. In addition, there are NBA, NHL, and college basketball games. On Monday night, Ohio will be in the spotlight when the Bengals host the Buffalo Bills. With this promotion, you will be ready to roll on launch day.
Click here to become eligible for the BetMGM Ohio promo offer that hammers down a $200 sure thing bonus.
BetMGM Ohio Promo Offer Terms
First, this opportunity is about as simple and straightforward as it gets. You sign up, and you get the reward, plain and simple. It comes in the form of free bets. Of course, you will not be able to place the wagers right away. However, on January 1, you will be in business. Whenever you win one of the free bets, you get a cash payout just like you would with any other wager.
The free bets can be placed on any sporting event. Plus, you can choose from multiple different pre-game wagering markets. Since this will be a new experience, the promotion works out very well. It's nice to know you don't have to reach into your own pocket to get started. While you are getting a feel for it, you will be playing with house money.
Grab the BetMGM Ohio Promo Offer
Complete this quick and easy process to get your $200 in bonus betting credit:
Before you do anything else, click this link or any of the others we are providing today. This will lock in the pre-registration bonus, and you will be eligible when you move on to the next step.
Secondly, follow the instructions to establish your account. You will be prompted to provide your name, physical address, and other basic info. This is just like any other account creation process for the most part. When the data has been entered, your bonus will be secured.
Thirdly, if you are using a computer to sign up on the website, download the app. Mobile betting is a big part of the experience, and there is another advantage. You will always be informed about exclusive in-app specials.
12 Days of Giveaways
When you make a cash bet after the launch, you will become eligible for the standard user promotions. For example, right now they are in the middle of the "12 Days of Giveaways" promotion. To celebrate the holidays, they are offering some type of bonus during each of the 12 days leading up to Christmas.
Click here to become eligible for the BetMGM Ohio promo offer that will secure $200 in free bets.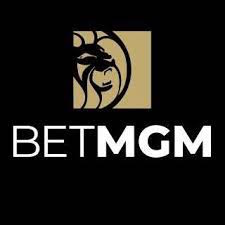 BETMGM
21+ and present in OH. Gambling problem? Call 1-800-GAMBLER.
GET THE APP!