Broncos fans might want to use Goggle today when searching for info on their team's matchup with the Cincinnati Bengals. Bing, the "other" internet search engine, predicts the Bengals have a 61.4 percent chance to beat the Broncos.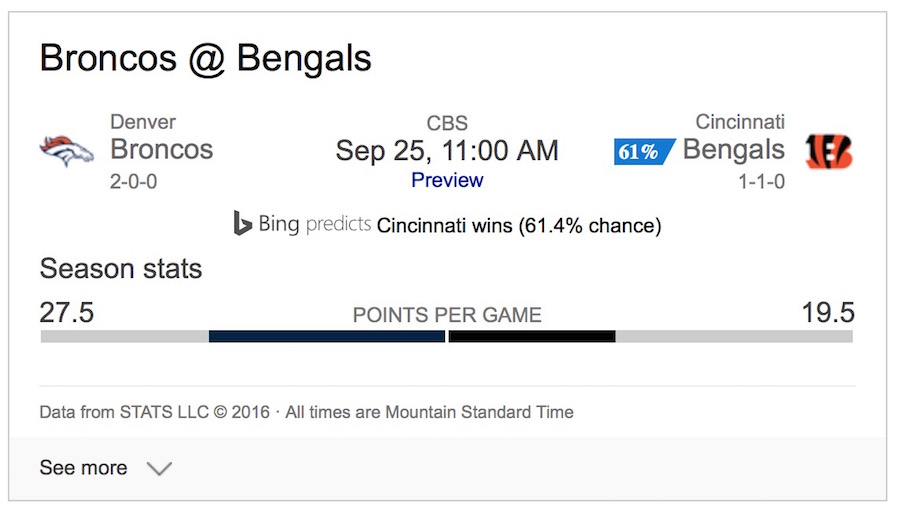 Clement Townsend and Bryant McFadden of 120 Sports broke down the matchup, saying they can see why the Bengals are favored. Quarterback Trevor Siemian makes his first road start. The Bengals are playing in their home opener. Denver will be without DeMarcus Ware. And the Bengals defense has not allowed a rushing touchdown through two games this season.
McFadden calls this game a "must win" for the Bengals, who are 1-1 after losing in Pittsburgh last week. Google, as a point of note, does not include matchup predictions in their search results.