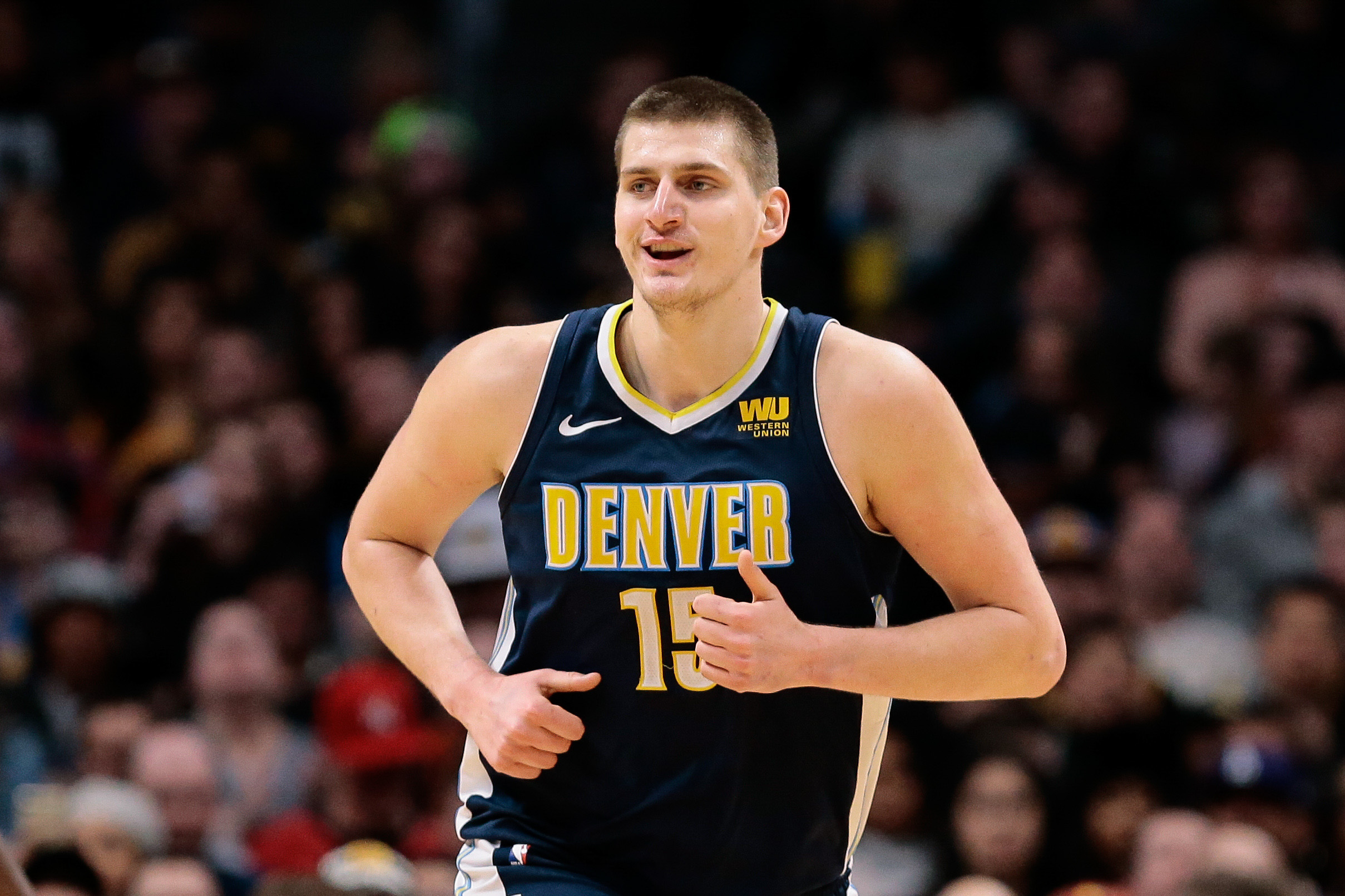 Whenever a team finally becomes a champion, it's common for everyone to look back — benefitting from hindsight being 20-20, of course – and identifying the day it all began.
You ready for this? That day just happened for the Denver Nuggets, a team that's yet to win a championship in its 50-year existence. The Nuggets are suddenly on their way to winning their first-ever NBA title. Mark it down.
Yesterday, it was reported that the Nuggets were going to decline their team option to extend center Nikola Jokic's existing contract, opting instead to make him the cornerstone of the franchise with a max-money deal. Jokic and the team are expected to come to an agreement that will pay the 23-year old Serbian $146.5 million over the next five years. Tim Connelly just shoved all of his chips into the center of the poker table.
Game on, Joker.
But is Jokic a cornerstone player? Is he worth $146.5 million?
The answer: We don't really know.
That's the truth. We know he's one of the most gifted big men in the game when it comes to passing and running an offense. We know he's got silky smooth touch around the basket. We know he can shoot from beyond the arc when required. We know he's a double-double machine and has no problem tacking up a triple-double from time to time.
We also know he's not a great defender. We're not sure if he can become an "alpha male" superstar or simply just a really, really good player. We know that if the Nuggets hadn't signed him for that kind of dough, someone else gladly would have – hey, that's just the cost of doing business in the modern NBA. We know that Jokic is just 23, too.
Here's what we can definitely surmise about the Nuggets decision to commit to Jokic though: They had to.
We might not know if Jokic will truly end up being a cornerstone player, or if he's worth the money, but we can be confident in knowing that he's the closest thing the Nuggets have at this very moment. And in the NBA, there's no time like the present. The Nuggets boldly picked a path and now they're on it, traveling warp speed (we hope) toward an NBA championship. Kudos to Tim Connelly for understanding exactly where the Nuggets are and where they're headed, or, at least, need to be heading.
You know what else we know? It takes more than one star to win a title these days. That's been proven over and over as of late (just ask LeBron James.)
The roster of an NBA team in search of a title is a little like a grocery list. General managers must go aisle-by-aisle, carefully selecting the ingredients for the perfect meal. But it's harder than grocery shopping – not everything is there when you need it. Credit Connelly for crossing one item off the list – Jokic.
What's nice, and getting back to why it's been a five-day stretch that we can identify as "the day" the Nuggets became a title contender, is that the current roster potentially possesses one, two, possibly three other necessary components.
Start with last Thursday's NBA draft. Michael Porter Jr. could very well be the star – as in the kind of star championship teams all have. Kobe. LeBron. Steph. That kind of star.
That's a bold proclamation for a kid who's played all of three college basketball games. But prior to getting hurt, that's the type of pedigree we're talking about with Porter Jr.
Food for thought: Out of high school, Porter Jr. was the Gatorade and Naismith National Player of the Year and was named the McDonald's All-American Game MVP. If that sounds impressive, it should; the only players ever to accomplish that same feat were Dwight Howard, LeBron James, Chris Webber and Alonzo Mourning. Not bad company. In fact, it's the kind of company capable of taking a team to the NBA Finals. In total, those four players tally 34 NBA All-Star Game appearances and four championships.
What about Jamal Murray? It's tough to say what kind of star he can be, but it's not inaccurate to say that he's been compared to Steph Curry at similar stages in their careers. Achieving Curry's MVP status would be lofty, but at 21-years old, it's still a possibility for Murray.
And Gary Harris? Maybe he's a Klay Thompson type? Maybe he's Andre Iguodala?
Let's say that – realistically – Paul Millsap is a nice piece now, but likely wouldn't be a part of the Nuggets team that eventually gets over the hump (let's call that three, possibly four, years out – two at the absolute luckiest minimum). Millsap the player may not be present for that eventual, glorious run, but the money he commands will be. The timing of Millsap's salary coming free is right in line with Jokic being a seasoned veteran All-Star, Murray becoming (or already being) a superstar, and possibly Porter Jr. being known around the league as the "next" star. With the money being paid to Millsap available, the Nuggets – on the verge of a title – can go sign whatever superstar wants to go somewhere to win a title.
And that somewhere is Denver.
And the day it became Denver was yesterday.