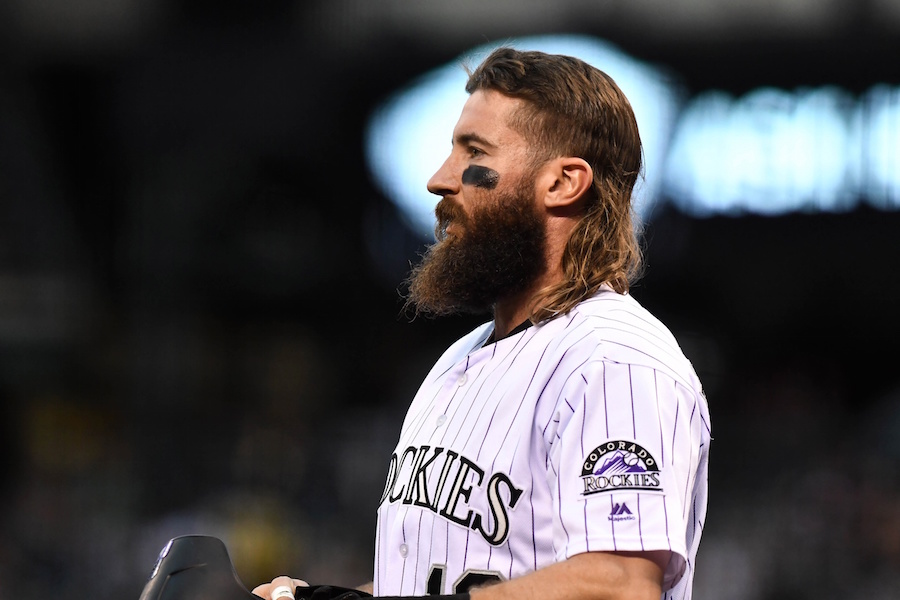 Charlie Blackmon's MLB-best 14-game hitting streak came to an end on Friday night in a 13-5 loss to the Pittsburgh Pirates at Coors Field. The Pirates recorded 18 hits against five different Rockies starters, including four by first baseman Josh Bell. It was the fifth time this season Colorado has surrendered at least 18 hits in a game. The Pirates are now winners of six straight and 12 of their last 14.
Pittsburgh jumped on top early against Rockies starter Jeff Hoffman (6-2, 5.10 ERA). Bell knocked in his first of four RBIs on the night in a two-run first inning. He added a bases-clearing double in the second inning after Hoffman walked opposing starter Trevor Williams,  hit Starling Marte and then also walked Andrew McCutchen. Hoffman allowed seven runs on nine hits and four walks in three-plus innings. He allowed three consecutive hits to open the third, including an RBI single to McCutchen. Jordan Lyles allowed three runs over three innings, hitting three batters (including David Freese twice). Lyles also allowed a home run to Jordy Mercer. Scott Oberg surrendered two runs on two hits and a walk. Mike Dunn allowed a hit in the eighth, and Jairo Diaz gave up a run on two hits and a walk in the ninth.
Williams (4-4, 4.74) let the Rockies take the lead in the bottom of the first inning, allowing four hits and a walk in the inning. He settled down from there, allowing just three more hits in over a total of 6.2 innings. Nolan Arenado hit a solo home run in the sixth inning. He and Tony Wolters were the only Rockies hitters to have multiple hits on the night. Pat Valaika had a pinch-hit RBI double in the seventh to drive in Wolters.
The loss drops Colorado to 56-42 and back into second place behind the Diamondbacks (56-40) in the NL Wild Card race. Pittsburgh is 12-2 over their last 14 games and now a game above .500. They trail the Rockies by 6.5 games in the Wild Card. German Marquez (7-4, 4.34) will start for Colorado on Saturday. Chad Kuhl (3-6, 4.85) will try and stay hot for Pittsburgh.