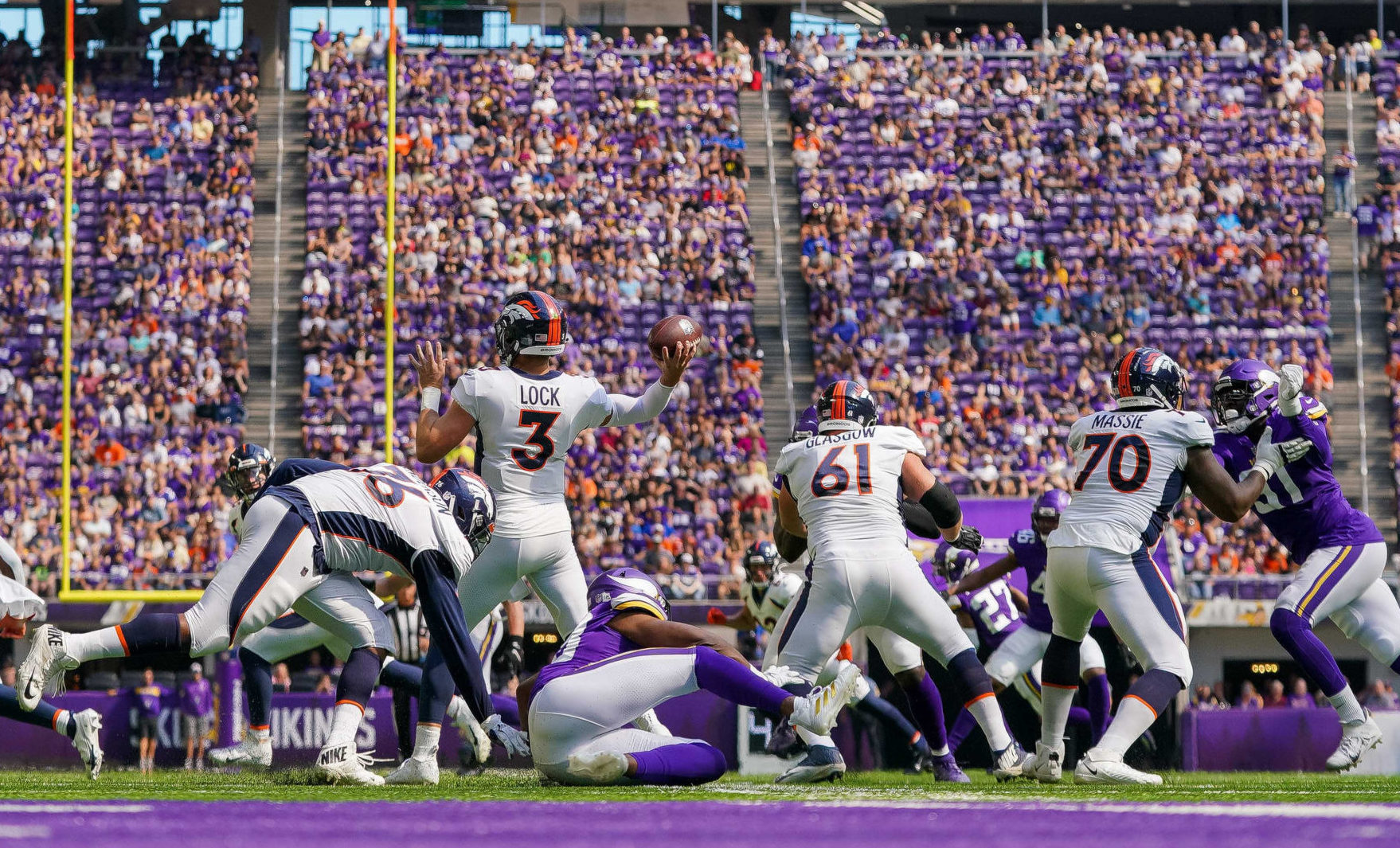 Right tackle has continuously been an issue for the Denver Broncos, but they might have finally found a solution at the position in the form of Bobby Massie, who is set to be the team's starter after a battle with Calvin Anderson.
After Broncos practice Tuesday, head coach Vic Fangio announced to the media that Massie would be the starter and voiced his confidence in the veteran and former Bear.
"We're going to play Bobby [Massie] and start Bobby on Saturday," Fangio said when asked if Massie was the team's starter. "It's his job to lose moving forward."
Garett Bolles, who has emerged as the star of the offensive line after years of struggle, also expressed his excitement for Massie.
"Bobby [Massie] is a 10-year vet. He's been there, he's going to hold that side down and hopefully he's here for a while," Bolles told the media. "But we've got a lot of depth, and that's a good thing about the o-line [is] we're so close with Calvin [Anderson] who can play left or right, and that's huge for me and Bobby. We have confidence in ourselves but if anything goes down, we've got confidence in Calvin that he can go and in there and get the job done. I love all of our guys in our room. We have a great room. Anyone can play on any day, and that's huge for a team that's trying to make the playoffs."
Maybe even more impressive than satisfying Bolles, is the fact that Massie has seemingly wowed Von Miller as well.
"Bobby, he's a great tackle," Denver's star pass rusher said Tuesday. "I've been going against Bobby my whole entire career since he was with the Cardinals, and then with the Bears I went against him a couple of games. I'm very familiar with Bobby, he's very familiar with me. He went against Khalil Mack weekly in Chicago and so I've got a great sparring partner out here at practice. It's great to have tackles like that [and] it's great to go against a number one tackle that you'll see in a game and go out there and get game-like reps every single day. I know if I'm doing good out here, I can do good in a game."
If Massie can bring some much-needed stability to the right tackle position, it would shore up the Broncos' biggest need outside the quarterback position. That's the type of good fortune that could push this team into the playoffs in 2021.