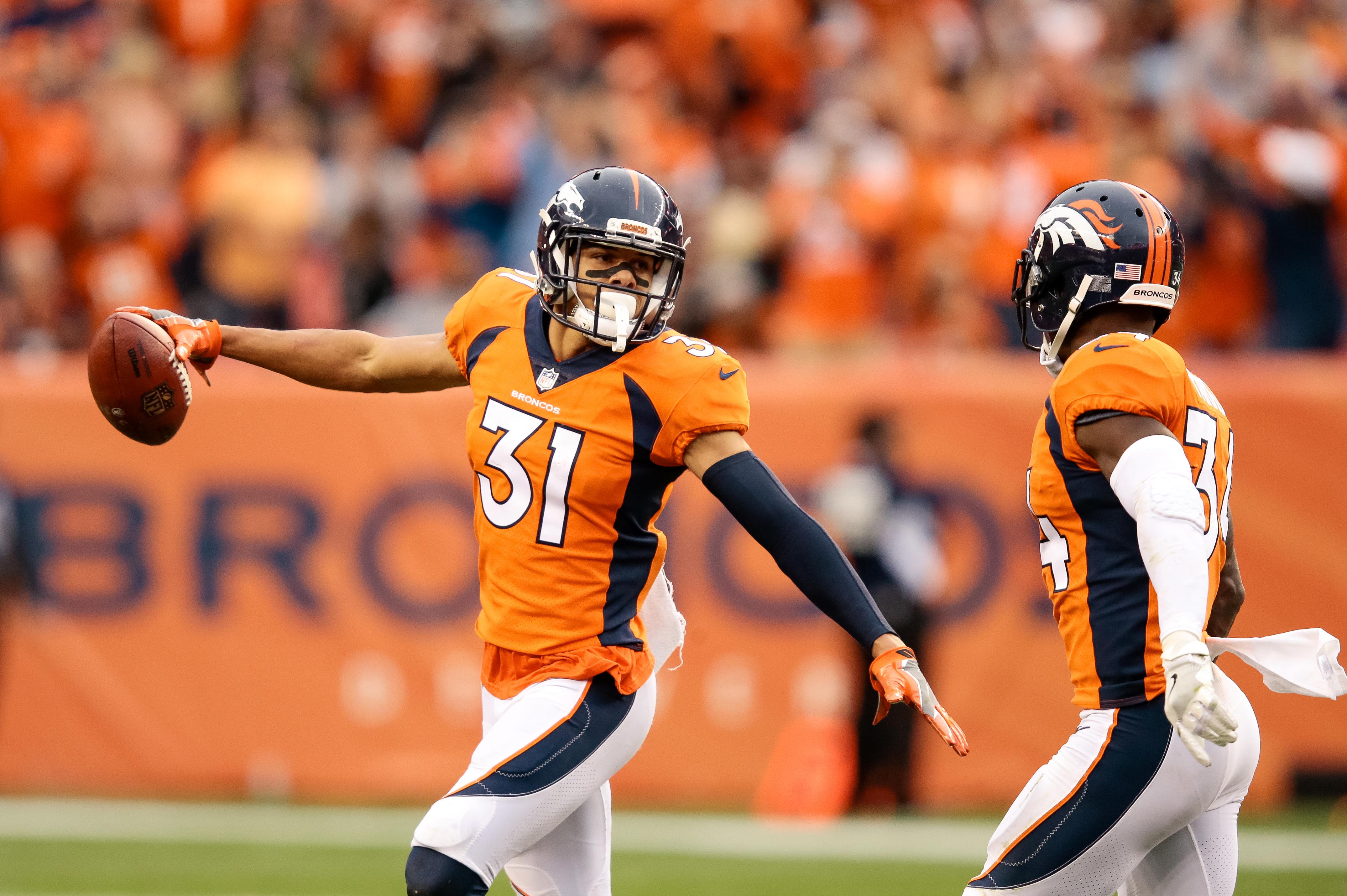 The Denver Broncos kick off their season on Monday night football against the Oakland Raiders and with a new season comes bold predictions for the 2019 campaign.
Denver has a lot of unknown in blue and orange this year with new faces, a new coaching staff and a new quarterback. But it's the familiar faces that may dominate for Denver in 2019. Here are a few bold predictions for the 2019 season.
Arguably the NFL's best pass-rushing duo will hit the 30-sack mark this year. It's an unheard of mark between two rushers, but remember, Miller and Chubb finished with 26.5 last year.
Fangio has an elite 1-2 pass-rush duo and knowing Fangio's knowledge of the game and offenses, they will prosper. Having all the tools in his toolbox to crank out an elite defense should set himself up for major success.
Royce Freeman will be Denver's most valuable running back in 2019
Phillip Lindsay has deservingly received a lot of love from Broncos fans, but don't forget about Freeman. Freeman's averages extrapolated out with starting repetitions push his numbers to impressive heights, including 1,000-plus yards and 10-plus touchdowns on less than 300 carries.
The dual-back system makes both Freeman and Lindsay that much more effective but put some respect on Freeman's name. The second-year back is poised for another big year for Denver in a system that will give him holes to run through. Lindsay's injury concerns will remain with him as long as he plays, but at a moment's notice, Denver is lucky to have a strong option in Freeman as their 1B who can take over full-time.
The Broncos are improved in three major weaknesses from last year; the secondary, coaching and their quarterback. Denver fans may see how dysfunctional the Broncos really were on the coaching staff the previous two years as the Fangio-era on the surface is a no-nonsense, do your job mentality. These characteristics lacked greatly the previous two years and hurt Denver.
Not only that, mismanagement in-game, poor decision making with personnel and a lack of readiness continued to plague the previous regime, something that appears corrected off the bat with Fangio at the helm, but nobody will know for sure until the games play out.
Denver improved in the secondary leaps and bounds. From the retaining of Chris Harris Jr., to the addition of Kareem Jackson, Bryce Callahan and the expected progression of Justin Simmons (six interceptions in training camp,) Will Parks and second-year cornerback Isaac Yiadom. Denver now has the pieces in place to execute Fangio's defense and not only just hold their head above water, but push forward and make plays instead of playing on their heels all game. Arguably the best pass-rush duo in the NFL in Von Miller and Bradley Chubb playing in-front of them helps.
Joe Flacco — albeit a small sample size  — is absolutely an upgrade from Case Keenum last year. The experience he brings and proven track record, along with an offense that is tailored-made to his style should make for a better year at signal-caller for Denver. How much better is a mystery remaining unsolved, but Bronco fans can confidently expect a better year under center.
Denver arguably came two plays away from potentially finishing 8-8 with that  coaching staff, that quarterback and that secondary, seeing the improvements on defense that could have them finishing in the top-5 in the NFL, paired with a strong running attack and average quarterback play. That spells 10-wins for the Broncos in 2019.
Isaac Yiadom will be Denver's breakout player
He may not finish as Denver's "most improved" player, but recovering from his shaky year in 2018, Yiadom has a real shot at becoming a serious playmaker for Denver in 2019 under Fangio and breakout in 2019.
Fangio's defense has produced breakout players in the Bears secondary in Adrian Amos, Eddie Jackson, Bryce Callahan and Kyle Fuller just to name a few. Yiadom could be the next secondary player in line for break-out in 2019.
Justin Simmons will be Denver's official most improved player
This may be a close race at the finish as Chubb is poised to have a tremendous year as well, but most would say Chubb was already a premiere pass rusher coming off his rookie season. Simmons flies under the radar as a premier safety in this league, in fact, Athlon Sports ranked Simmons their 28th best safety in the league back in June. Cerebral knowledge is where Simmons strikes best at safety and pairing with Fangio, this should take his game to new heights as he starts a step ahead of the offense.
After this year and work under Fangio, along with the pass-rush that works in front of him, Simmons has a shot at not only being Denver's most improved player but cash in on a big pay day at the end of the year too.